'Justice League': The Bizarre Saga of Henry Cavill's Mustache
When you're the world's biggest superhero, people seem to know everything about you. Henry Cavill, who portrays Superman in Justice League and other connected DCEU films, knows this all too well.
Despite the dark nature of the film, this light-hearted subject brings one issue of being a major movie star to light. The topic at hand is Cavill's facial hair. If you're confused, read on to discover what you've been missing.
How it began
In a Variety exclusive, the publication noted that Cavill was simultaneously tied up with Justice League reshoots and principal photography for another film, Mission: Impossible 6. Though not meant to overlap, extensive reshoots on Justice League have spilled over into his other obligations. That caused a hairy conundrum.
As Variety wrote: "[The] mustache he grew for his character in the Mission: Impossible sequel will have to be digitally removed in post-production. Paramount, which is distributing the Mission: Impossible sequel, would not allow Cavill to shave the facial hair while production was taking place.
Mission: Impossible 6 role
Cavill's casting in MI6 was announced via Instagram, in a tongue-in-cheek exchange between himself and director Christopher McQuarrie. The role in question was a mystery, but Cavill eagerly shared what he could from the set.
The cast, including Tom Cruise reprising his role as Ethan Hunt once again, was seen filming in Paris and Norway. Cruise himself also shared a photo of several cast members (excluding Cavill) as they concluded shooting in New Zealand.
Henry Cavill's response
As the internet was swept away by the buzz surrounding his own mustache, Cavill responded in jest. The actor, who is very active on Instagram, shared an image from the MI6 set with a humorous caption, including the hashtag #HenryCavillsMoustache. He wrote:
Dear followers, [I]t is time to finally set the record straight in this moustache fiasco. Pictured above, is not a set on MI6 but is in fact the latest in a series of weapons being designed by Warner Bros and Paramount Studios to combat the entity known as "Henry Cavill's Moustache." There has been no discussion over whether to shave or not to shave for the JL reshoots, simply a relentless campaign to put an end to the seemingly inexorable conquest of this despotic 'stache. It is not a question of IF I should shave — it is a question of how can we possibly be victorious against such a beast without bringing our own doom raining down upon us.
Fan reactions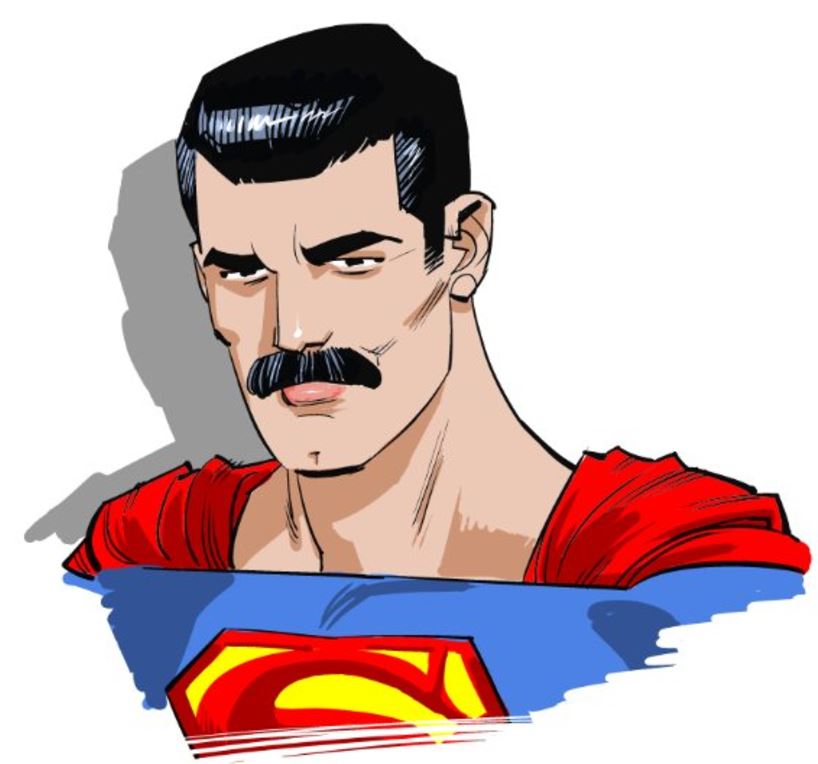 As it's apt to do, the internet leaned hard into "Mustache Superman." A surprising number of fans were into it.
Among the humorous images shared, some were homemade sketches, while others simply gave Cavill a mustache with image editing software. Even comic book writers got in on the fun, including the above image from frequent DC artist Cameron Stewart.
Digitally altered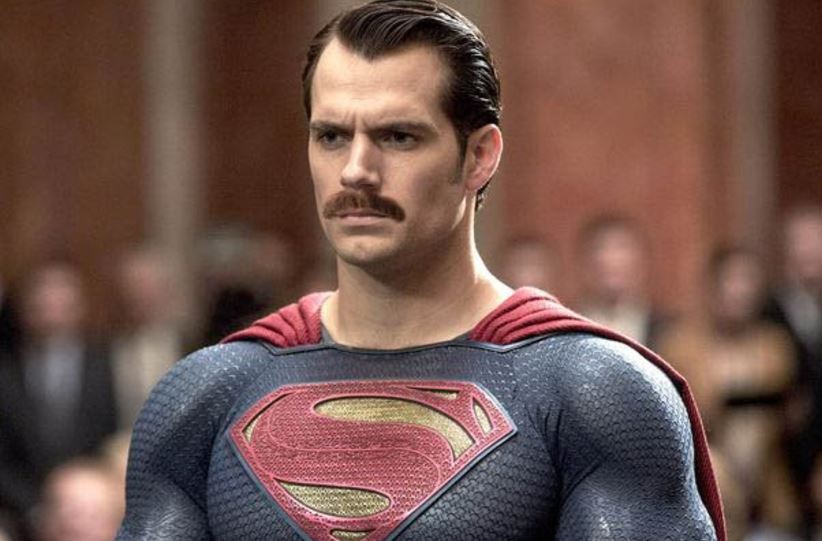 While the internet had fun creating "Mustache Superman" memes, Business Insider Australia investigated what the VFX artists behind the scenes may have had to deal with in post-production. According to their experts, there's a lot of work involved in the process, including both 3D and 2D elements.
Regarding the time involved to complete this task, Dave Fleet, head of 3D at The Mill, said they could possibly need as much as "[o]ne week just to make the 3D elements; then another three weeks to track, animate, and render the shaven face; and another two weeks to composite it all together."
Justice League flops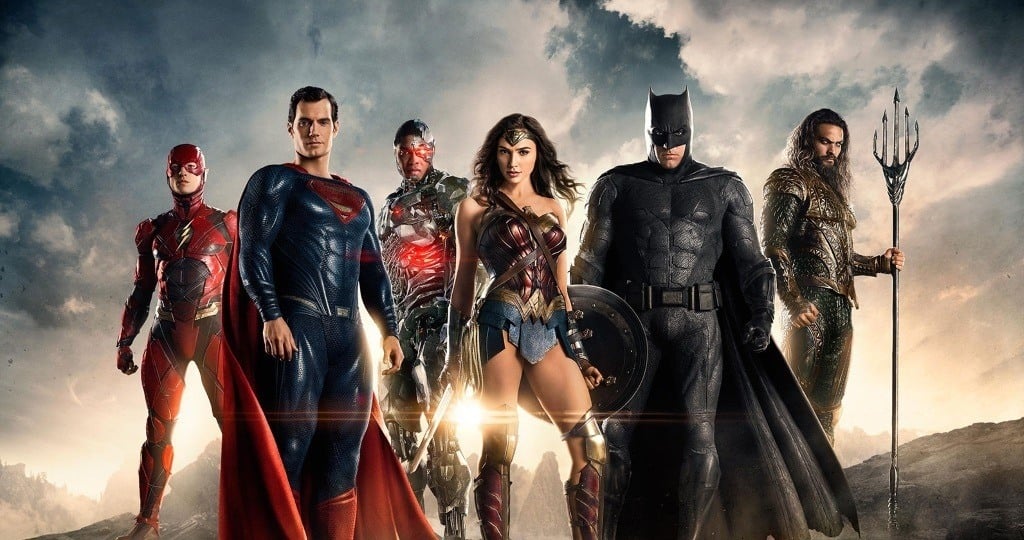 Like all films of its size and nature, Justice League reshoots were budgeted and scheduled in advance. But things go wrong, and everything seemed to fall apart for Warner Bros.
Variety reported that they spent "approximately $25 million on extensive reshoots that have dragged on for roughly two months." That's well over the industry standard.
As we all now know, Joss Whedon took over directing duties for Zack Snyder, and the end result wasn't well-received. This led to the worst DCEU box office run in the company's history.
After the fact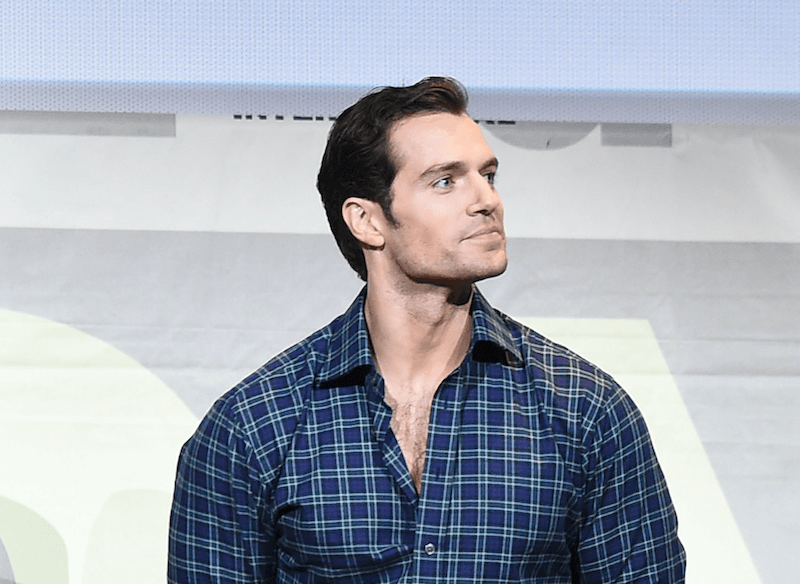 Among the many more crucial aspects of the film, the appearance of Cavill and his CGI'd upper lip was poked fun at by fans and critics alike. But the actor himself took it all in stride.
In March 2018, he posted a hilarious Instagram video where he shaved his mustache, and paid tribute to his former facial hair, accompanied by the hashtag #ShavedButNotForgotten.