Justin and Hailey Bieber's Wedding Is Officially Underway and Fans Are Very Emotional
Today is the big day.
Justin and Hailey Bieber are officially getting married a second time in South Carolina and couldn't be happier to exchange vows in front of friends and family.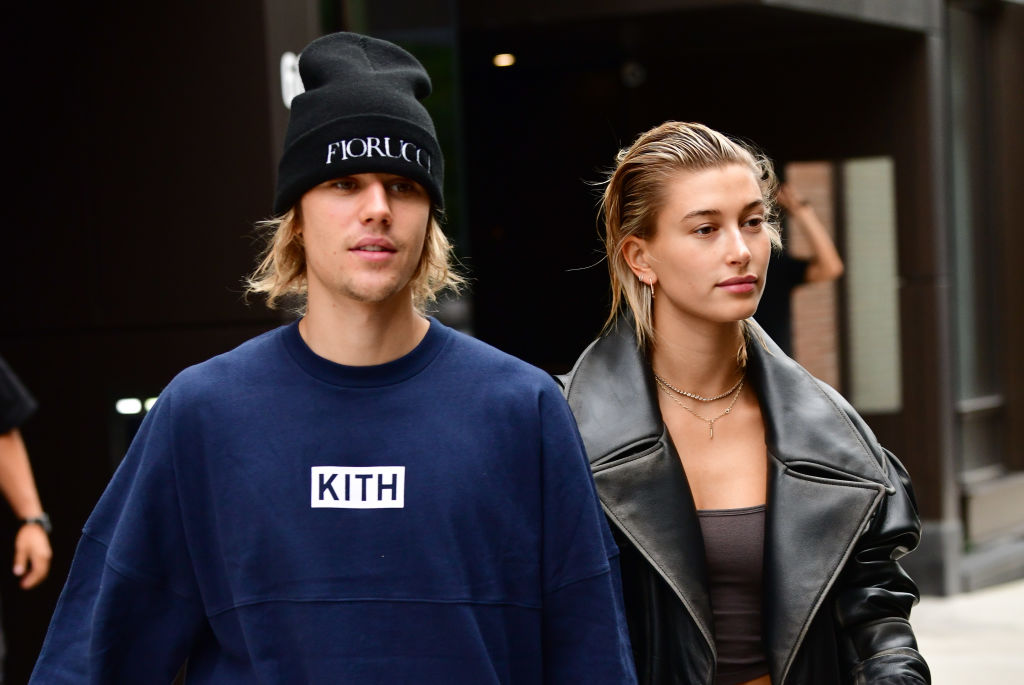 While many people have been looking forward to this day, fans aren't too happy that the day they've been dreading for months is finally here.
Fans have mixed feeling about Bieber's wedding
After months of waiting and building up anticipation, Justin and Hailey Bieber (neé Baldwin) are finally tying the knot a second time.
The couple has officially kicked off their wedding festivities in South Carolina and are ready to say "I Do" during their religious ceremony with close friends and family in attendance.
While the pair and their loved ones have been anxiously waiting for this day to come, fans are actually having a hard time keeping it together today.
Many Beliebers have been taking to Twitter to share their devastation over the singer marrying the supermodel and can't even bring themselves to accept that the Bieber's wedding day is here.
While many fans have had Bieber's song "That Should Be Me" on repeat, others are sharing their heartbreak over their longtime celebrity crush becoming a married man today.
"Justin Bieber really out here getting married. My 10 year old self is crying bro. That's my first love [crying emojis] That deada*s should be MEEEEE DA**IT! #BieberWedding," one fan tweeted.
Others have been sharing that they've always wanted to be the one to marry Bieber and are crushed that the Drop of Mic host is the bride instead of them.
"justin bieber aka the love of my life for more than half of my life is getting married…….. and not to me…….. tf did i do wrong? #BiebersWedding," another fan wrote.
Some fans are even devastated that they weren' invited to the wedding.
"Me going to sleep tonight knowing justin bieber is getting married tomorrow and not only am I not the bride, I ain't invited either," someone else shared.
Although many fans are having a hard time accepting that fact that Bieber will be a married man for the second time, others are very happy for the singer and wish him the best.
The couple couldn't be happier that their wedding day is finally here
While this day hasn't been the easier for those die-hard fans, the Biebers can't seem to contain their happiness.
It has been reported by People that the singer and the supermodel will wed again Monday evening in front of their friends and families.
The couple has since been enjoying a few wedding festivities leading up to their big day and now that it's here, they are ready to say "I Do".
"Justin is really relaxed right now. You wouldn't know that he's getting married. He's all smiles, really upbeat and happy. Doesn't seem nervous at all," a source told the outlet.
For their wedding, Mr. and Mrs. Bieber booked the Montage Palmetto Bluff, that fit perfectly with their fairytale wedding vision.
After putting off their second big day to focus on Bieber's mental health, everything has finally come together.
"Hailey is really the one who did all the planning," the source said. "Justin gave his input, but really, all he has to do is show up. He already feels married, so this is just a party."
While today isn't the happiest of days for us fellow Beliebers, it is for Mr. and Mrs. Bieber who are making their love official for the second time.