Justin Bieber and Hailey Baldwin Are a 'Complicated' Couple
Hailey Baldwin and Justin Bieber shocked the world by revealing they were married last year, after months of dodging questions about their relationship. Celebrity relationships always have their share of problems, but this couple has even more than usual.
It's been a tough first year, but thanks to the support they receive from each other, they're still going strong. Here's why Bieber and Baldwin are a complicated couple.
Billy Baldwin called Hailey Baldwin and Justin Bieber a 'cute' and 'complicated' couple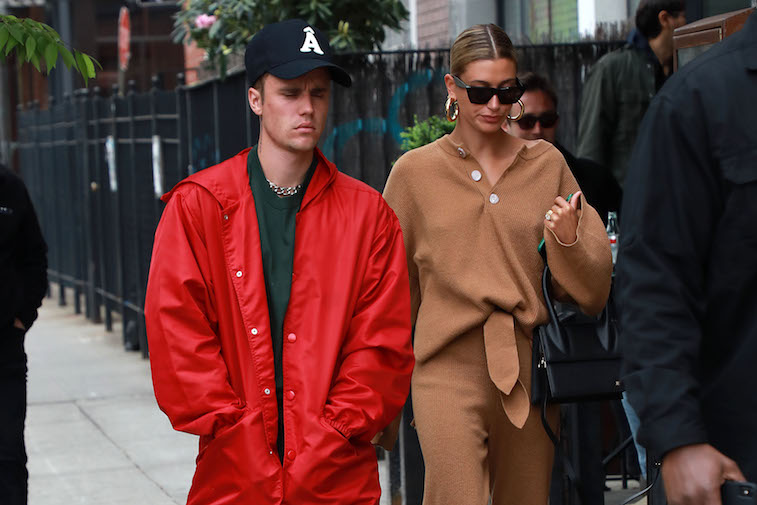 Baldwin's uncle, the actor Billy Baldwin, recently spoke with People about his niece and her relationship with Bieber. Although Billy and the entire Baldwin family are used to celebrity status, he couldn't help but be impressed with his niece's huge internet following.
"My niece, I don't even know how many followers she has on Instagram. She must have 20 million followers. And you know, 20 million followers, that's more people than watch a couple of hit TV shows. [At that point] You're a… social media influencer, or a cultural influencer. Yeah… She's an impressive young woman."
Not only was Billy impressed with Baldwin's online success as a young person, but he was impressed with her decision to leap into marriage at a young age. He didn't get married until he was 33, but Baldwin married Bieber at age 23. Billy told People that his niece and Bieber make a cute couple, but it's complicated being married to a superstar.
"I always tell her, 'I'm in a showbiz marriage' and my wife was a very successful and celebrated recording artist, like your husband,'" Billy said. He's been married to singer and daughter of The Mamas and the Papas, Chynna Phillips, since 1995. "I said 'If you ever want to talk to me about the trials and tribulations and how to try and avoid the landmines,'" Billy told Baldwin. "I've been with my wife for almost 30 years now."
Although Billy acknowledged that his wife's career was nowhere near as big as Bieber's, so Baldwin is probably dealing with much more problems around fame than he had to navigate, he was willing to talk to her and give advice whenever she needed.
Hailey Baldwin supports Justin Bieber with his mental health
The marriage has been a struggle for Baldwin, but it isn't just the fame that's been a problem. Bieber struggles with depression with other mental health issues.
But with the help of Baldwin, Bieber is really focused on dealing with his issues and getting better. He recently took some time off from touring and making new music to focus on his mental health. And Baldwin has been there with him every step of the way.
"Justin's got an incredible support system," a source recently told People. "Hailey is his biggest supporter. She is there for him in a way that you wouldn't expect from a newlywed. She understands him deeply and is 100 percent ready to help him. He realizes how blessed he is to have her."
Hailey Baldwin and Justin Bieber are planning a second wedding
Things are looking up for the couple. After getting married in a courthouse wedding last year, they were always planning to have a second, larger religious wedding, but the plans kept getting pushed back because of schedules and Bieber's mental health. However, now that Bieber is feeling stronger, the wedding may happen soon.
According to Metro, the couple has hired celebrity party planner Mindy Weiss to plan the wedding, which is scheduled for late September. The event will be a star-studded affair with Baldwin's famous family and their celebrity friends, such as the Kardashians.
The first year of their marriage was tough because of Bieber's mental health issues, but they're still going strong. Hopefully, now, the couple will be able to relax and enjoy each other, the way they deserve.