Justin & Hailey Beiber Slammed By Cara Delevingne Over Taylor Swift Drama
It seems that every few hours, another celeb has taken to their social media account to weigh in on the drama between Taylor Swift and celebrity manager, Scooter Braun. In case you're not caught up, Braun has acquired Swift's previous record label, Big Machine Records, for $300 million and now owns the masters to Swift's first six albums. This is an issue because, according to Swift, Braun has been incessantly and publicly bullying her for years.
Taking to her Tumblr page, Swift penned a message about how devastated she was about this occurrence. Following the message, many people showed their support for the songstress. However, others flocked to Braun to show their support for him. Among those defending Braun are Demi Lovato, Justin Beiber, and Hailey Beiber. But now Cara Delevingne has rushed to Swift's defense and called out Justin and Hailey Beiber in a huge way.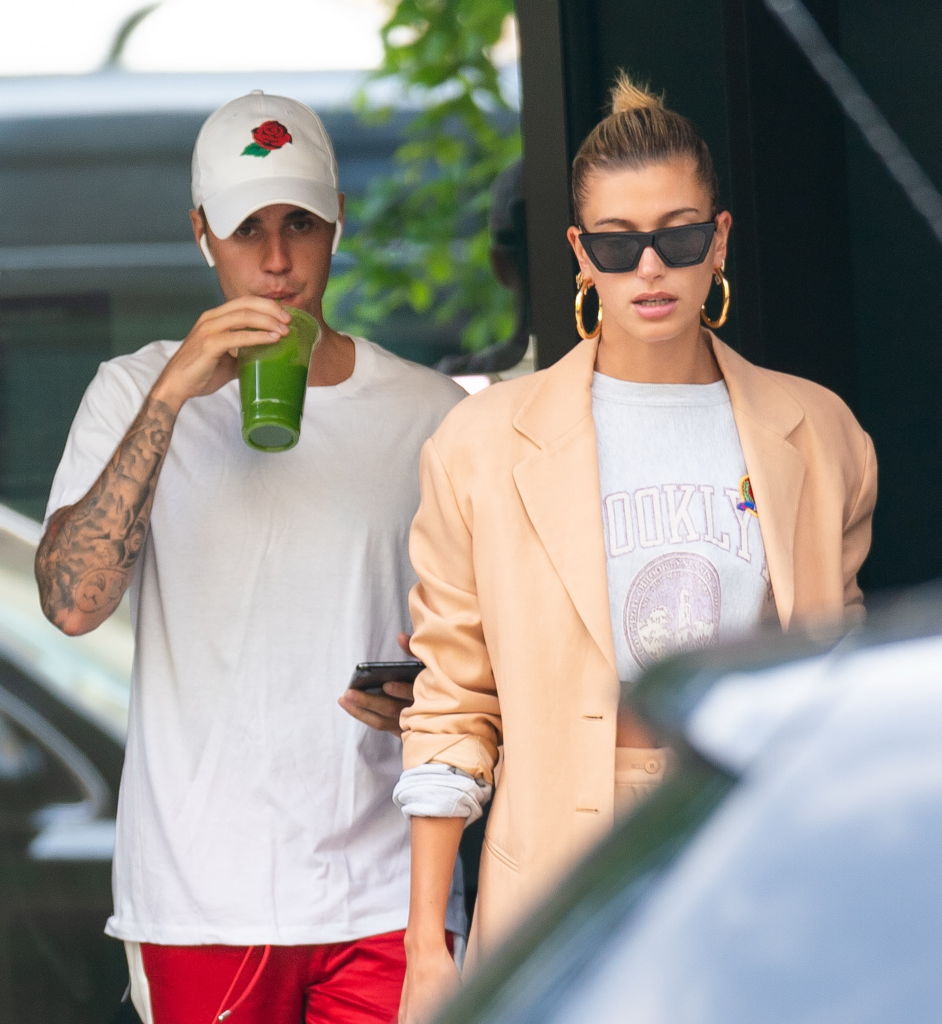 Justin & Hailey Beiber
Following Swift's Tumblr post, Justin Beiber took to Instagram to write a public note of his own with an old picture of he and Swift together. Sticking up for his manager, he first apologized for posting the picture of himself, Braun, and Kanye West where he trolled Swift in the caption immediately following her beef with West. After he took ownership of the joke, he insisted that Braun had nothing to do with it and criticized Swift for the way she chose to handle the situation.
Going one step further, the "Boyfriend" singer insinuated that the only reason Swift posted this note online was so to gather sympathy and have her fans bully Braun. Finally, he finished with a statement that both he and Braun had nothing but love for Swift. Following the post, Beiber's wife, Hailey, co-signed her man by posting the comment "gentleman" under the post.
Cara Delevingne
Seems that the comment was all that is took to set off Delevingne, who has been a friend of Swift's for years. The model said that Beiber didn't fully understand what a real apology was and that his issue was sticking up for men rather than trying to understanding valid concerns that women are expressing.
"Gentleman? Hailey Beiber, Justin Beiber, you must be bored. I wish you spent less time sticking up for men and more time trying to understand women and respecting their valid reactions. As a married man, you should be lifting women up instead of tearing them down because you are threatened. I am not sure you actually understand what an apology is. This issue that Taylor Swift is talking out is about far more than a picture and you know that" Delevingne said firmly.
The model continued on to say that Beiber didn't even bother to understand the full scope of the situation before choosing to comment on it. "As you said, you haven't spoken to her in years which means you definitely don't understand the situation. I do. Take a step back and try and learn from this. We should all be on the same team. End of story." Delevingne wrote under Beiber's caption, insinuating that there's more to the story than he and Swift have let on. It looks like Beiber has since deleted Delevingne's comment (along with a string of other negative comments), but fortunately, it was captured by the Instagram account, comments by celebs.
Scooter Braun
While we can understand Beiber's instincts to defend himself and someone he considers a close friend, he is essentially doing the same thing to Swift that he accused her of doing to Braun. If he truly wanted to settle this issue, he could've reached out to Swift privately. Instead, he chose to throw fuel into the fire and make the issue even bigger than it already is.
Resolution
Hopefully, the people who this issue really affects, Swift and Braun, can find some time to hash all of this drama out in private. Truly, with a relationship as toxic as theirs, it would probably be for the best if Braun simply sold Swift her masters. That said, with Swift being such a huge artist, and her ever-increasing fame, it's probably a good financial decision for Braun to hold on to those masters for dear life.