Justin Bieber Emotionally Bares All in Revealing Instagram Post
Famed singer Justin Bieber is no stranger to the spotlight. Now he's sharing what he feels are the repercussions of life in the public eye, and the trappings of fame and fortune. Bieber recently revealed some significant revelations he's discovered about himself on Instagram, while giving his fans a message of encouragement.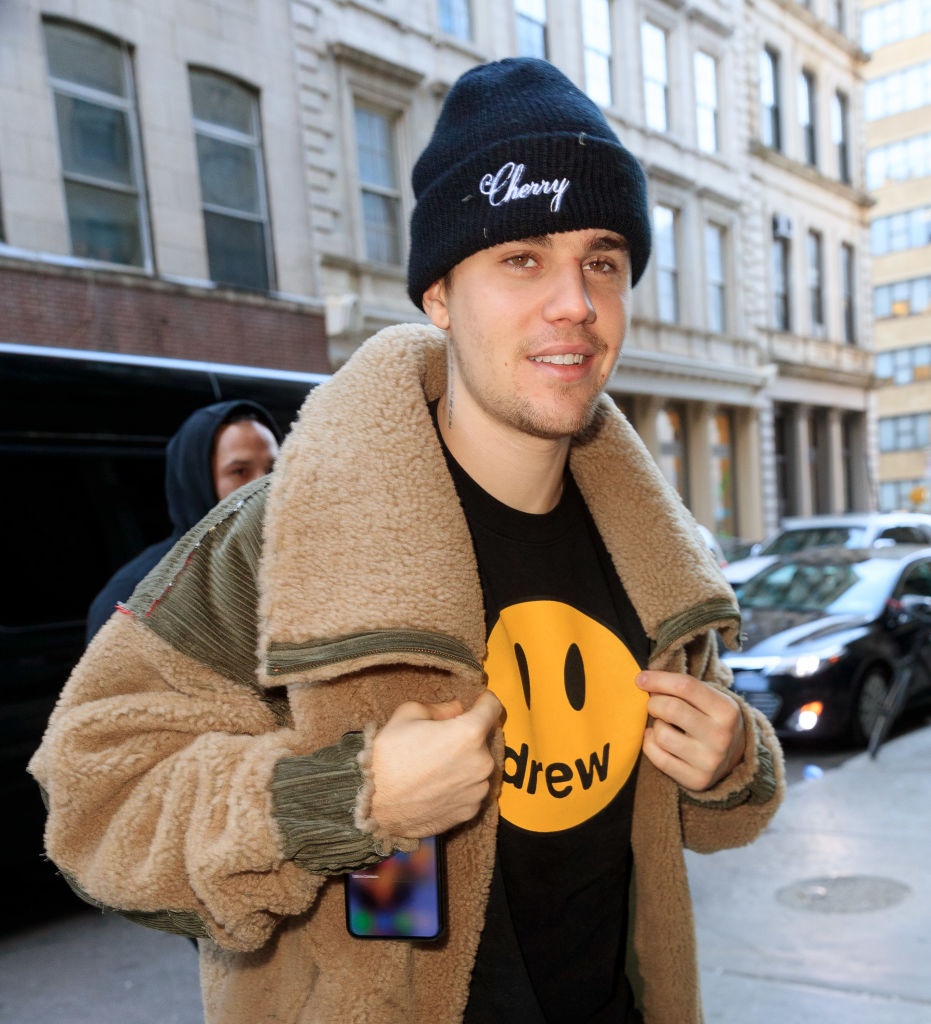 Pitfalls of early stardom
Bieber started his music career by posting videos of himself singing on YouTube, according to Good Morning America, where he caught the eye of singer/songwriter Usher. "There was something really eager and something so poised to be something. I didn't know what he would be but I knew I wanted to be involved," Usher told Good Morning America. "And when I finally got the chance to hear him sing, I knew that this was a kid that was going to go very far."
Bieber addressed his home life and early stardom in his recent Instagram post, as reported by People. "I didn't grow up in a stable home, my parents were 18 [and] separated with no money, still young and rebellious, as well," he wrote. "As my talent progressed and I became ultra-successful, it happened within a strand of two years. My whole world was flipped on its head."
The singer also went on to say that being the object of such overwhelming public adoration can go to your head. "I went from a 13-year-old boy from a small town to being praised left and right by the world, with millions saying how much they loved me and how great I was," he shared. "You hear these things enough as a young boy and you actually start believing it."
He addressed how fame can affect those who start in show business at a young age. "Have u noticed the statistics of child stars and the outcome of their life? There is an insane pressure and responsibility put on a child who's brain, emotions, frontal lobes (decision making) aren't developed yet," Bieber wrote. "But when you add the pressure of stardom it does something to you that is quite unexplainable."
Rocky young adulthood
In his post, Bieber spoke of his how affluence ended up having a negative impact on his life. "Everyone did everything for me, so I never even learned the fundamentals of responsibility. By this point, I was 18 with no skills in the real world, with millions of dollars and access to whatever I wanted. This is a very scary concept for anyone," he wrote. "By 20, I made every bad decision you could have thought of and went from one of the most loved and adored people in the world to the most ridiculed, judged, and hated person in the world."
Bieber also admitted to becoming dependent on "heavy drugs" by the age of 19, saying he "abused" his relationships and was "disrespecting women." He shared that despite his wealth, he was empty. Now, he's trying to get his life back on track. "I have a lot of money, clothes, cars, accolades, achievements, awards, and I was still unfulfilled," he admitted. "It's taken me years to bounce back from all of these terrible decisions, fix broken relationships, and change relationship habits."
Finding faith and love
The pop icon began finding the solace he longed for in his Christian faith. He started attending Hillsong Church and leaning on Pastor Carl Lentz, as reported by People.
Bieber also found love with model Hailey Baldwin, and the two tied the knot in September 2018 in a New York City courthouse. The singer has been very vocal about the support he receives from his wife. "Luckily, God blessed me with extraordinary people who love me for me… Now I am navigating the best season of my life 'MARRIAGE'!! Which is an amazing, crazy, new responsibility," he shared. "You learn patience, trust, commitment, kindness, humility, and all of the things it looks like to be a good man."
He ended his post with a message of encouragement to his fans and followers. "All this to say even when the odds are against you, keep fighting. Jesus loves you," Bieber concluded. "Be kind today, be bold today and love people today, not by your standards but by God's perfect unfailing love."