Justin Bieber Screamed at Hailey Baldwin in Public & Fans Are Concerned
It's been a great couple of weeks for Justin Bieber fans. After a five year hiatus, the "Baby" singer released his fifth solo studio album entitled, Changes. This comes right on the heels of Bieber's latest documentary, Justin Bieber: Seasons, which takes a look at his health, his music, his experience with constant fame and scrutiny, and, of course, his relationship with his wife, Hailey Baldwin.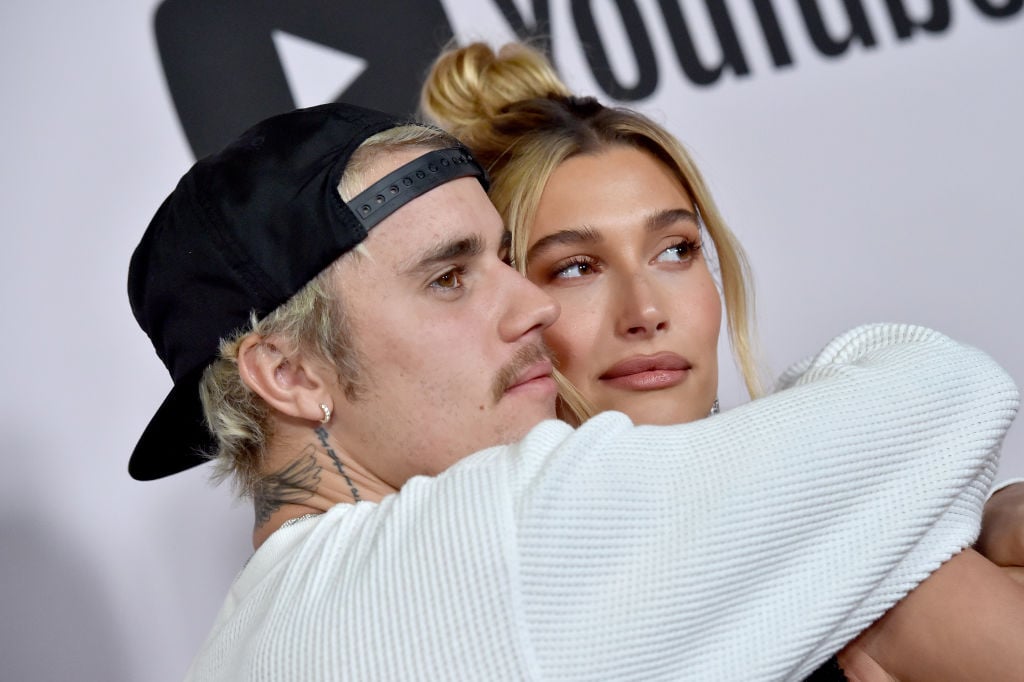 Justin Bieber and Hailey Baldwin get candid about their relationship
Lately, both Bieber and his wife have been speaking more openly about their relationship. Baldwin recently opened up about the real reason they waited so long to have a wedding after getting married. Since Bieber was experiencing health concerns due to his chronic mono and Lyme disease, their primary focus was making sure he felt healthy. Bieber, on the other hand, seems to be taking pleasure in sharing intimate details about his wife as of late. In interviews and in concerts, the "Boyfriend" singer has made it abundantly clear just how much he and Baldwin enjoy each other physically.
Bieber's wife beat him at an arcade game
But, while some fans are quick to call Bieber and Baldwin "couple goals", others are concerned with a recent video that Baldwin posted to her Instagram story. In the video, Baldwin boasts that she's beat her husband in an arcade game. While she scored 2,050 points, Bieber only managed to score 500. "That's my score, that's his score," Baldwin declared showing off the point totals. "Baby, I wasn't trying!" Bieber yells at his wife in response. "I beat you, accept it," Baldwin responds, before panning to Bieber who has a hand over his head. "I won, accept it," Baldwin captioned the video.
While Baldwin may have thought that the video was funny or even cute, fans were not impressed by Bieber's behavior. Critics immediately reposted the video, weighing in on the situation with their personal commentary. "So not only does Justin slam the door on Hailey as she gets out of the car, he also acts like a raging lunatic when she beats him in an arcade game. Other couples could never!!" one person exclaimed on Twitter about the young husband and wife.
The Changes artist has people concerned over his behavior
Some people found the video clip so alarming, that they began to express concern for Bieber's wife. "Honestly Low-key worried about her. That is not normally healthy behaviour over losing an arcade game," one person declared. "This makes me so uncomfortable. I am lowkey worried about her, he treats her like sh*t in public so who knows what he's like behind closed doors. Actually I'm not lowkey worried, I'm genuinely worried," another person chimed in. Of course, some fans merely felt that Bieber was joking, but others felt that his tone, expression, and body language clearly stated otherwise. "This is NOT normal….he wasn't even joking either by the facial expression at the end," one person shared.
Selena Gomez revealed that Bieber was emotionally abusive to her
Other people also referenced the fact that Bieber had been in abusive relationships prior to marrying his wife. In fact, Bieber's most famous ex, Selena Gomez, recently shared that she was emotionally abused in her relationship with him. "He's an admitted abuser and Selena said he was emotionally abusive. His behavior towards Hailey clearly shows that things haven't changed. If he treats her like this in public how is he in private?" one fan questioned. For Baldwin's sake, we do hope that this instance was truly nothing more than a playful exchange. Furthermore, we hope that Bieber truly has made the changes he needs to be in a healthy, successful, relationship.