Justin Bieber: The Worst Things He's Ever Done
Justin Bieber is one of the most famous people in the entire world. He's also one of the most hated. Though he started as a charming young musician, as he grew up, he started to display some consistently not charming behavior. As a result, many people who don't consider themselves Beliebers, have downplayed his success and paid more attention to his bad behavior.
Bieber hasn't done himself many favors in terms of turning the tide of public opinion. Sure, he had the misfortune of more or less growing up on the world's stage. But he's also made plenty of questionable decisions over the years. Here are the 10 worst things Bieber has ever done.
1. When he kept fans waiting for hours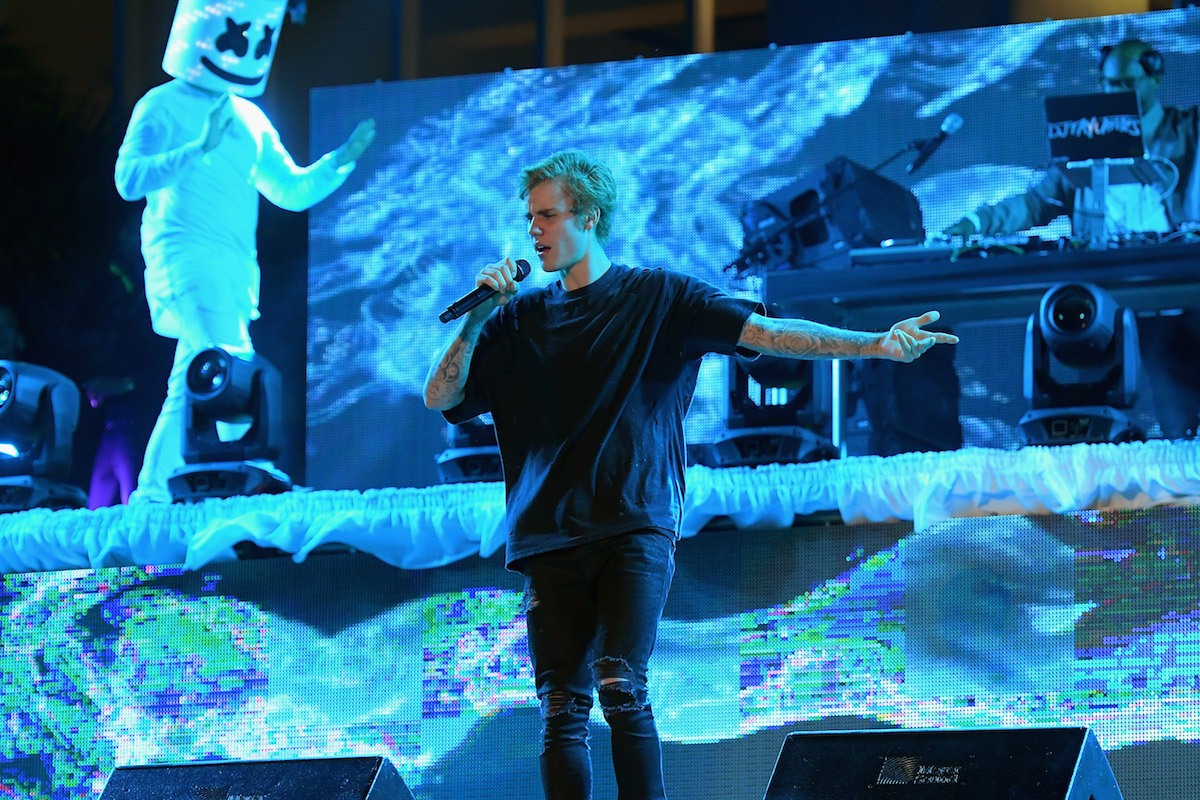 It can't be easy to be a teenager on a world tour. After all, when most kids your age are hanging out and relaxing, you're performing in front of tens of thousands of screaming, adoring fans. Well, okay, maybe being a teenager on a world tour wouldn't be so bad.
Don't tell that to Bieber, though. In March 2013, during his Purpose World Tour, he was more than two hours late for a concert in London. While fans waited eagerly to see him perform, he was allegedly backstage, playing video games. Plus, witnesses backstage said he brushed off time with a fan who'd won a chance to meet him.
A few months later, he again kept fans waiting for two hours in Dubai. Since so much of his success comes from the people who show up to see him in concert, it seems like he might place a little more emphasis on punctuality.
2. When he attacked photographers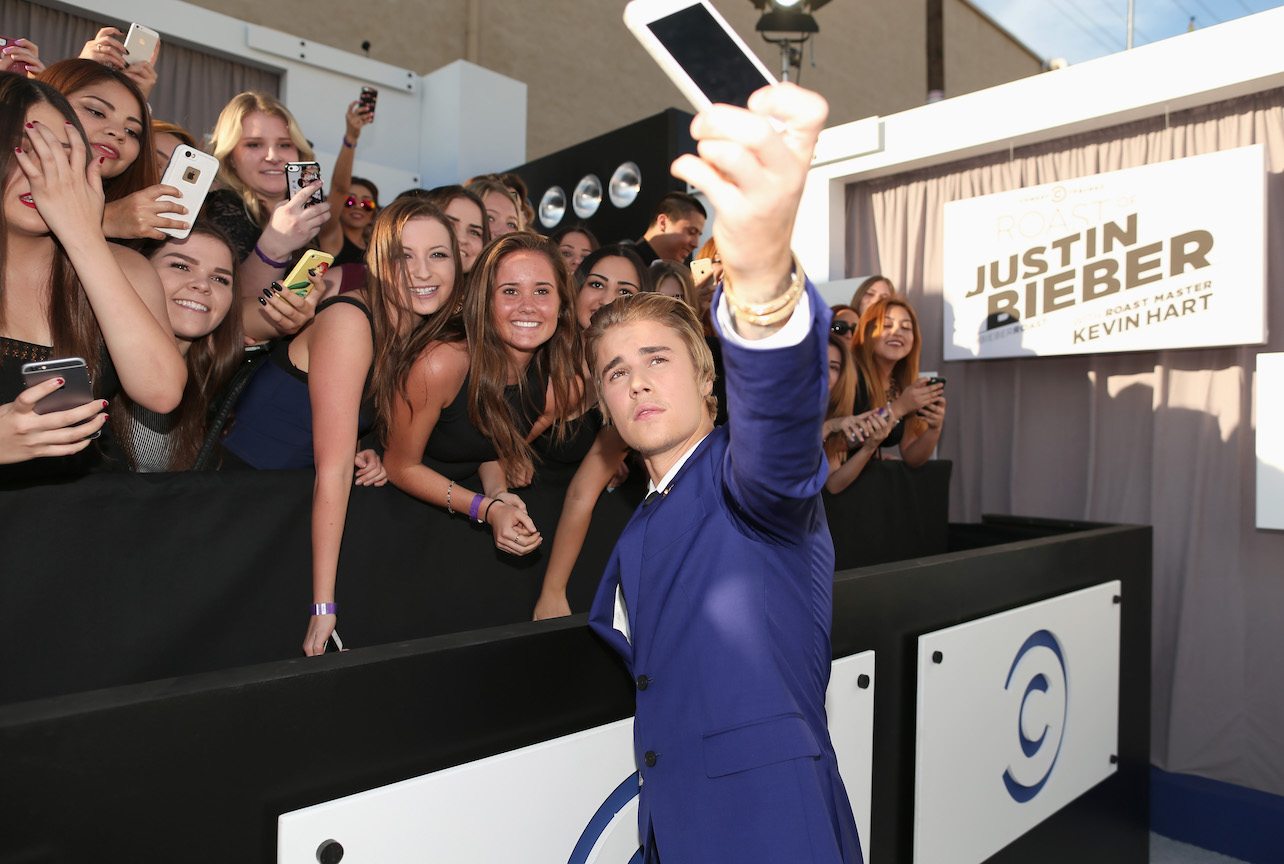 Celebrities like Bieber have a very personal relationship with the paparazzi. And to some degree, they have a right to be frustrated when they constantly have cameras pointed in their faces. But more than once, Bieber has taken his distaste for tabloid photographers too far.
In March 2013, he went after a paparazzo outside of his hotel in London. He launched into a profanity-laced threat to physically assault the photographer before being dragged away by a bodyguard. Then, in October 2014, he punched another photographer shortly after leaving a dinner in Paris. Sure, it's not fun to have your privacy invaded, but resorting to violence really isn't the best way to air your grievances.
3. When he abandoned his pet monkey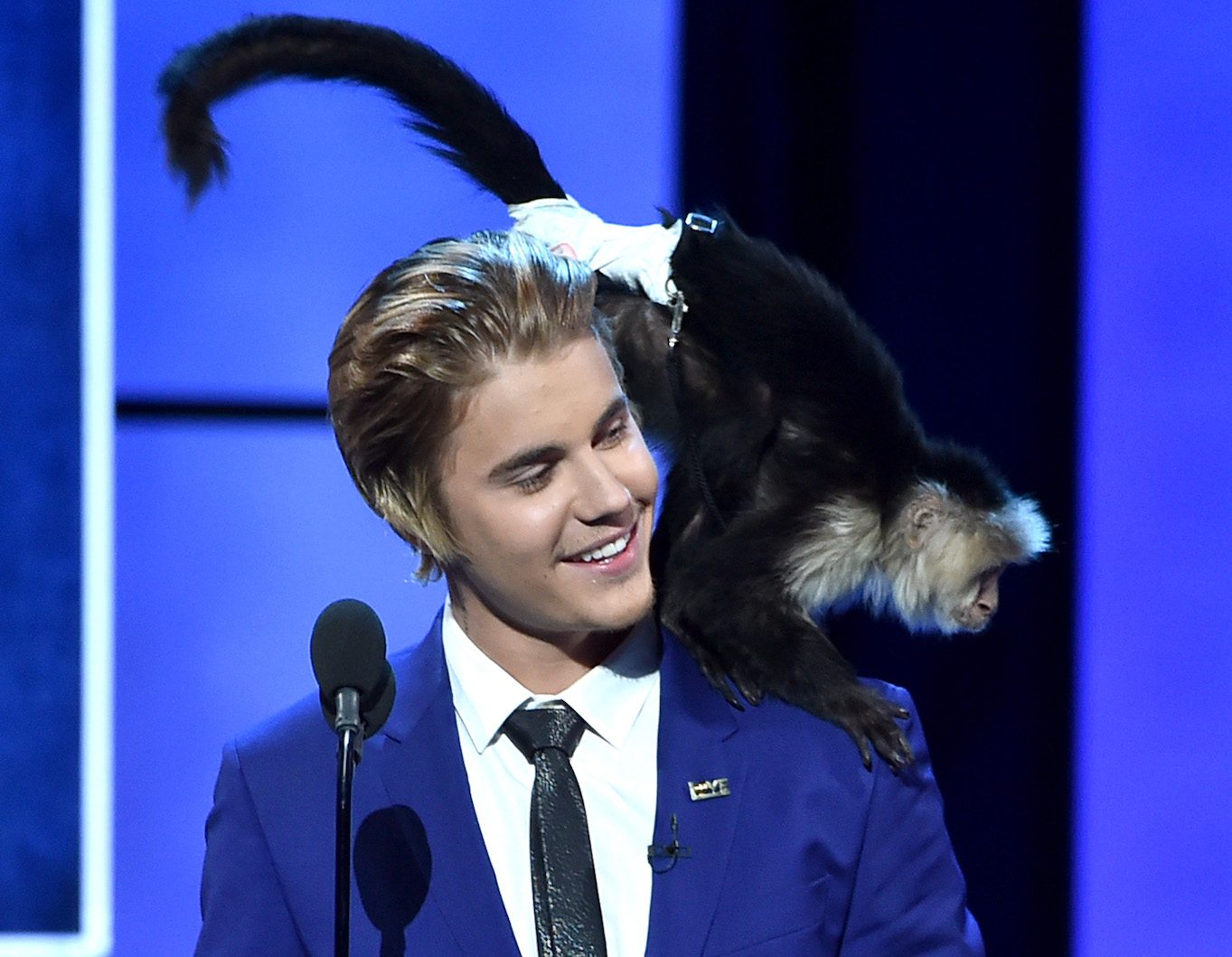 When you spend most of your time on the road touring, or in the recording studio, it's nice to have a little bit of companionship. That's probably why Justin Bieber decided to get a pet. Unfortunately, he didn't think through what owning a capuchin monkey would entail when he picked one up in 2013. And when he was stopped at customs in Germany because he didn't have the proper paperwork, he decided he'd rather leave the monkey behind than try to sort out the legalities.
Most pet owners would agree that abandoning an animal you've committed to taking care of is basically the worst. And Bieber ended up owing the German government more than $10,000 in costs they incurred while making sure poor Mally found a new home.
4. When he totally missed the point of visiting the Anne Frank House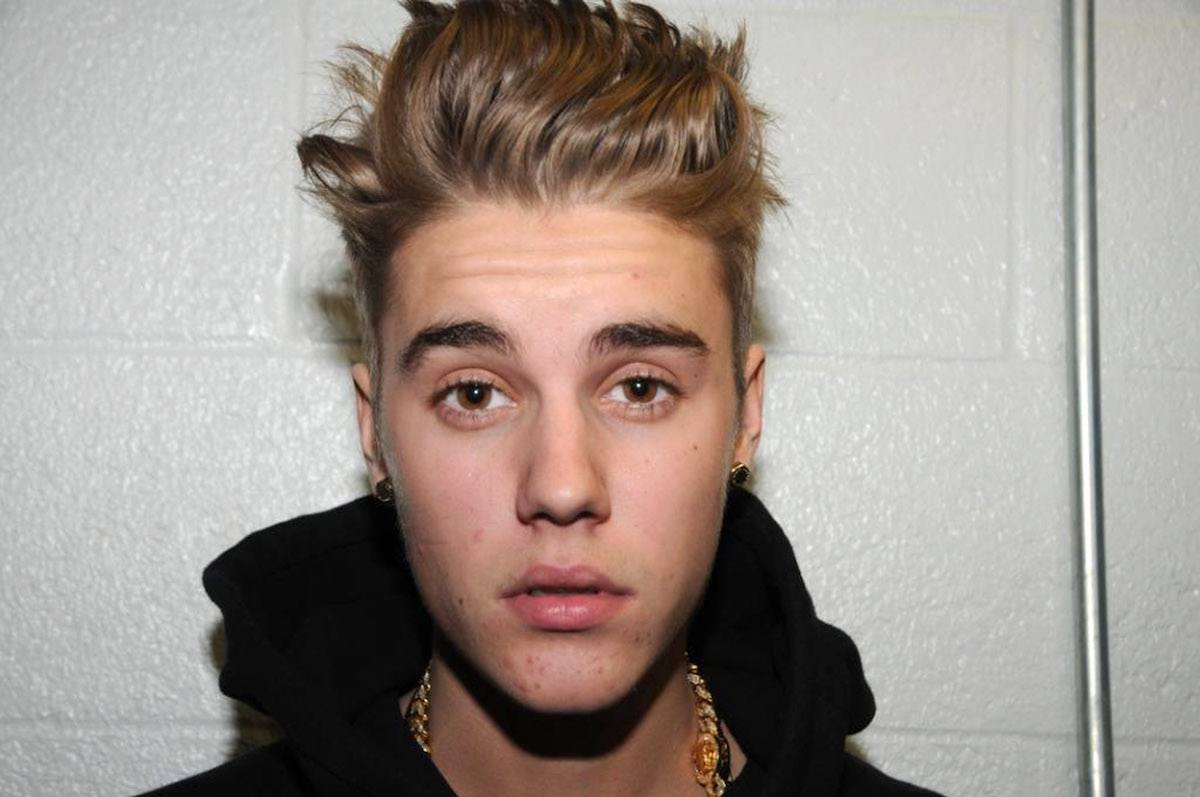 You'd think it would be refreshing to learn that Bieber had taken the time to visit the Anne Frank House during a trip to Amsterdam in 2013. After all, it's an important cultural landmark, and one that serves as a reminder of the horrific struggles millions of people faced during Nazi occupation in World War II.
Or, if you're the Biebs, it's a place where a potential fan perished. That seems to be the sentiment he left the home with, anyway. Because instead of acknowledging her struggle, or what he learned from his visit, he wrote this in the museum's guestbook: "Truly inspiring to be able to come here. Anne was a great girl. Hopefully she would have been a belieber."
Maybe he was trying to connect his own experience to Frank's, or maybe he was just too self-absorbed to understand that when you and your family are living in constant threat of a horrific death, you don't really have time for pop music. Either way, it was a terribly tone deaf statement from an artist who was already facing scrutiny for his apparent lack of grip on reality.
5. When he peed in a mop bucket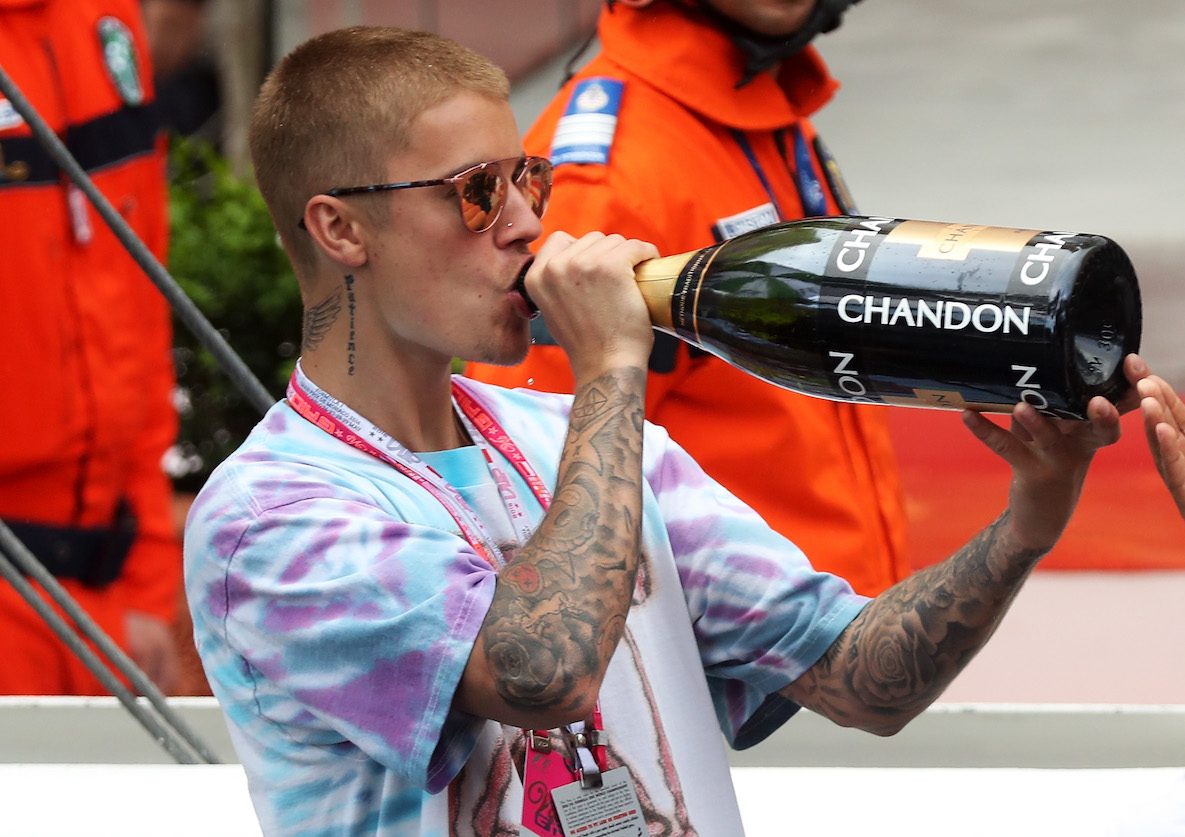 The rock 'n' roll lifestyle has sunk many a musician's public image. The allure of getting out of control in public had fully consumed Bieber by the summer of 2013.
Just as rumors of his unruliness started to feel like they were par for the course, he turned the bad boy behavior up a notch. TMZ released a video of Bieber relieving himself in a mop bucket outside of a restaurant in New York City. If that weren't weird enough, he started cursing about Bill Clinton for absolutely no perceivable reason.
Bieber later cleared up his beef with the former U.S. president. But he never really explained the bizarre incident.
6. When he spray painted a wall in Brazil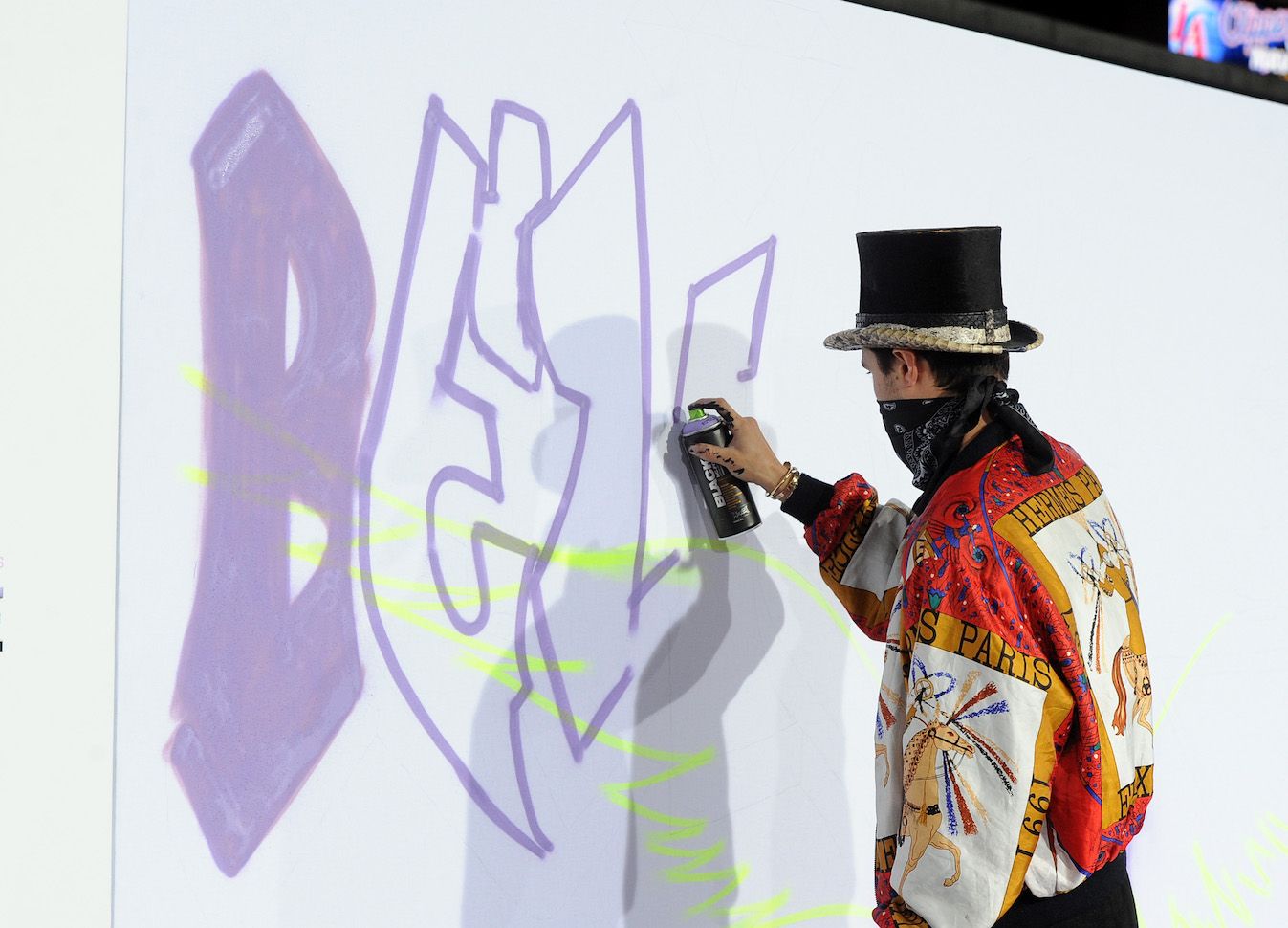 Justin Bieber is a man of many talents. In addition to being a solid singer, drummer, and dancer, he's also got a knack for art — street art, to be more specific. In 2013, he put that skill to use during a tour stop in Brazil, but probably should have thought through his creative outburst a little bit more.
For one thing, he ended up spray painting graffiti on the wall of the Hotel Nacional, which just so happens to be a protected heritage site. Then he left town before Brazilian officials could inform him that they were pressing charges against him, which means he's sort-of on the lam. Either way, if he'd just been a little more respectful to the city and its heritage, he would have avoided looking like a jerk yet again.
7. When he egged his neighbor's house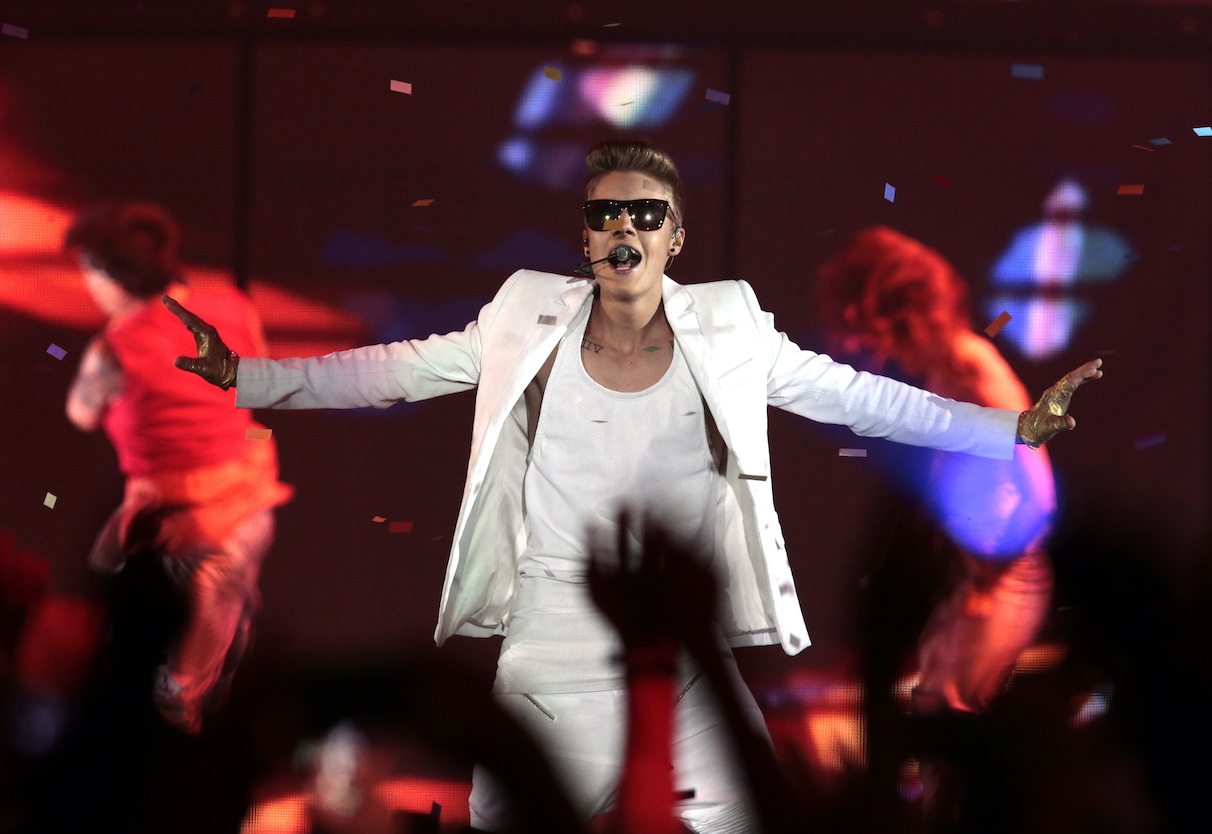 One of the perks of being uber-successful is that you get to buy houses in swanky neighborhoods. But unfortunately, that means you sometimes end up with people like Bieber for neighbors. In 2014, the pop star apparently had several run-ins with his next-door neighbor. He took issue with Bieber's loud parties and tendency to drive fast down their otherwise relatively quiet street. Bieber didn't like his neighbor telling him how to live his life.
So, Bieber took the mature approach and threw eggs at his neighbor's house. The damage was allegedly near $20,000, and his neighbor took him to court. The Biebs was charged with criminal misdemeanor vandalism and ultimately paid out more than $80,000 to settle the dispute.
8. When he drove drunk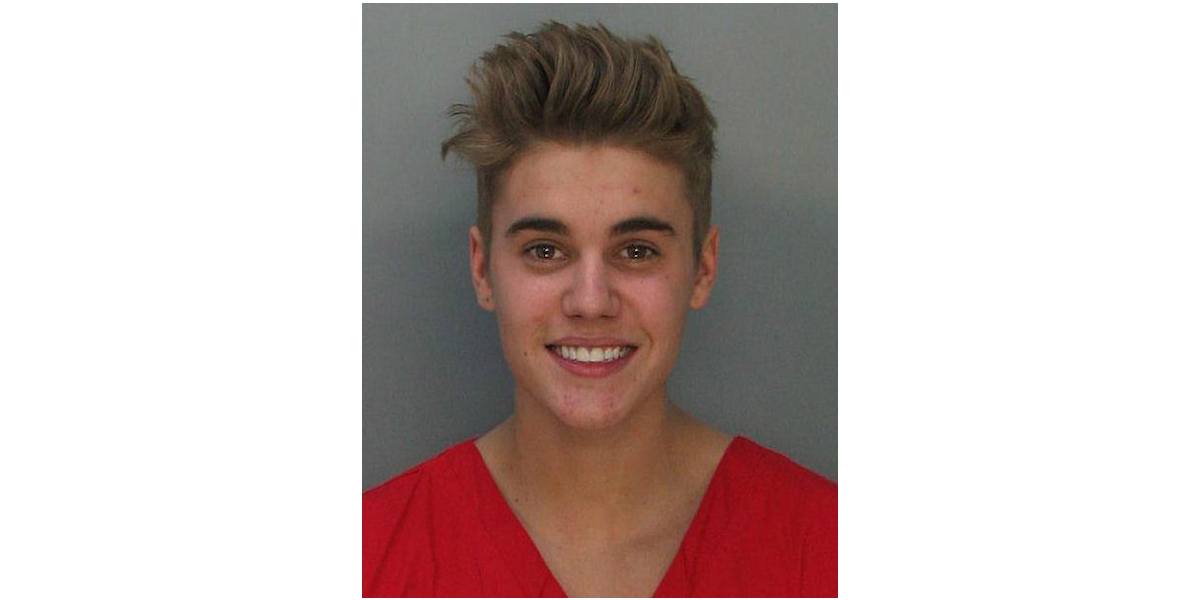 Up until 2014, Bieber was mostly known for his bratty and occasionally destructive behavior. But in January of that year, he completely crossed the line when it came to at least pretending to be a somewhat responsible young adult.
Police officers in Miami, Florida attempted to pull his car over after they observed him speeding in his Lamborghini and drag racing with another car. Bieber was allegedly argumentative during his interactions with police and then failed a sobriety test.
His subsequent DUI charge led to a somewhat lengthy court proceeding. Bieber's lawyers ultimately got the court to drop the drunk driving charge in exchange for his agreement to participate in anger management classes.
9. When he walked off stage mid-concert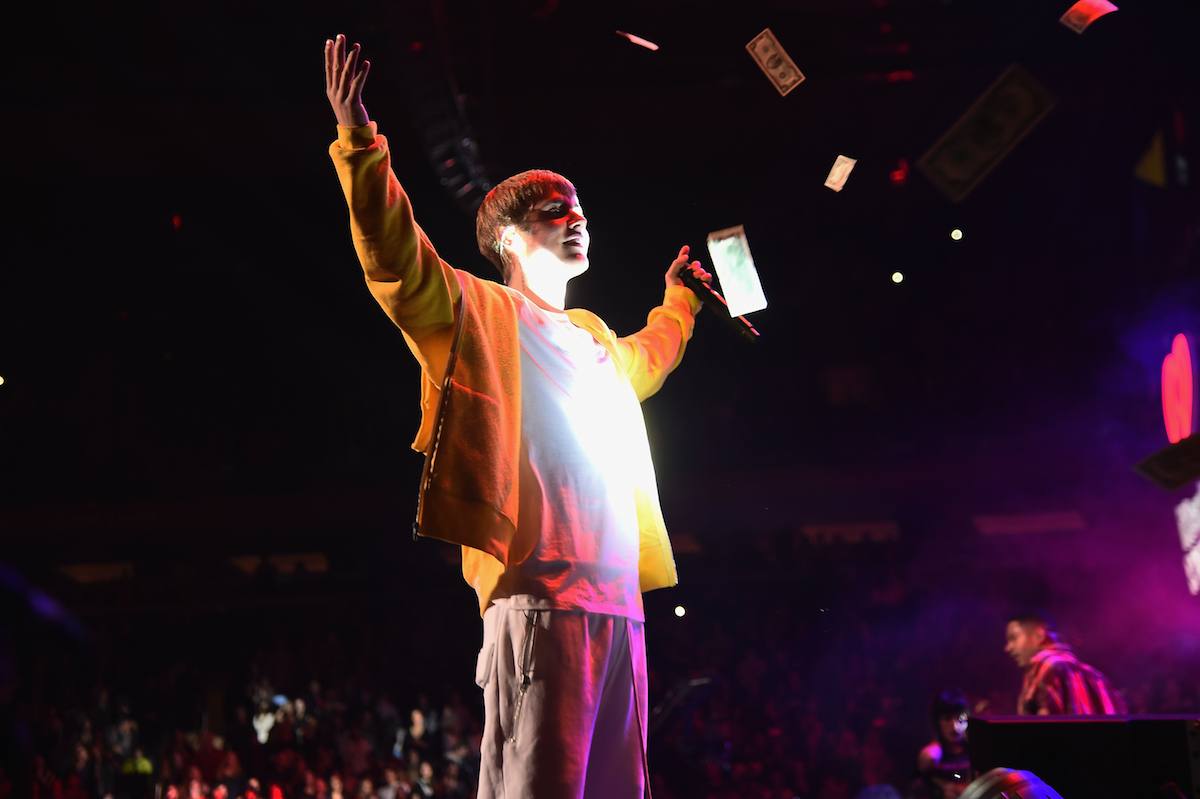 Bieber's fans are almost legendary in their devotion. And they pay good money to see him perform whenever he puts on a show. So, in October 2016, when Bieber stormed off the stage at a Manchester, England mid-show, people in the crowd were understandably devastated.
Bieber tried to explain his actions in a letter to fans. The basic gist was that he was upset about the fact that they wouldn't stop screaming in between songs, and he felt he had to stand up for what he thought was an "injustice."
"There's going to be times where I say the wrong thing, because I'm human," he said in the letter. And while it's well within his rights to make mistakes, or try to take a stand, there was likely a better time and place.
10. When he punched a fan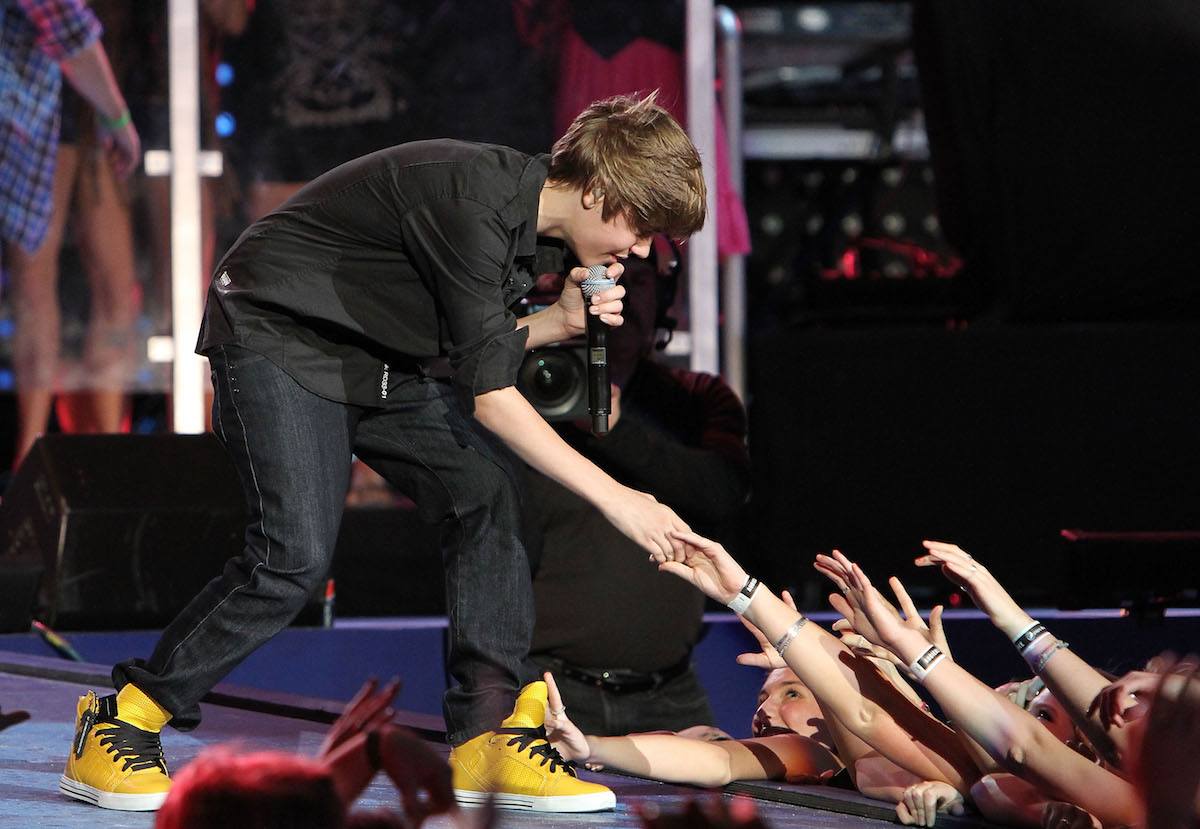 Bieber has been pretty open about the stresses that come with being constantly hounded by fans. And while his frustration at being sometimes overwhelmed is justified, he recently took it way too far.
In November 2016, he allegedly punched a fan in Barcelona. Video footage of the altercation shows a young man jogging to keep up with Bieber's car as he arrived at the Palau Sant Jordi arena for a concert. When he wouldn't let go of the singer, who had rolled down the window to wave to fans, Bieber retaliated by hitting his face.
Few would argue that fans need to be more respectful of public figures' personal space, but Bieber's violent reaction was still uncalled for. It also likely won't help him in his quest to rehabilitate his image.
Check out The Cheat Sheet on Facebook!