Justin Theroux Cuddled Up With His Date At the 'Lady And The Tramp' Premiere
Ever since his split with Jennifer Aniston, Justin Theroux's dating life has been a major topic of public conversation. So imagine the excitement went he brought a stunning beauty with him to the premiere of his new film Lady and the Tramp. Read on to learn more.
What has Justin Theroux been in?
Theroux basically does it all in Hollywood. You may recognize him from his roles in films such as The Spy Who Dumped Me and Zoolander 2. He's also done a lot of TV work, recurring in series like Sex and the City, Six Feet Under, and Parks and Recreation. And of course, he starred in the HBO series The Leftovers.
However, Theroux has done a lot more behind-the-scenes than you may have guessed. He's one of the writers behind such films as Tropic Thunder, Iron Man 2, and Rock of Ages.
Theroux's relationship with Jennifer Aniston
Theroux may be almost as well known for his career as he is for his relationship with one of the biggest stars in Hollywood. He met Aniston while they were filming the 2012 comedy Wanderlust, and began dating almost immediately.
Aniston and Theroux were happy together for many years. They got engaged in 2012 and were officially married in 2015. However, in 2018, they called it off. The two have remained friends ever since.
Is Theroux dating again?
When Theroux and Aniston first parted ways in 2018, rumors soon followed that there were moving on. Theroux has been linked to actress Aubrey Plaza and stylist Chloe Hartstein, but neither claim has any merit.
No, as far as we can tell, but Aniston and Theroux are enjoying the single life for now. Though they're now officially divorced, they have nothing but kind things to say about one another. Theroux even commented on Aniston joining Instagram recently.
He attended the 'Lady and the Tramp' premiere with a hot date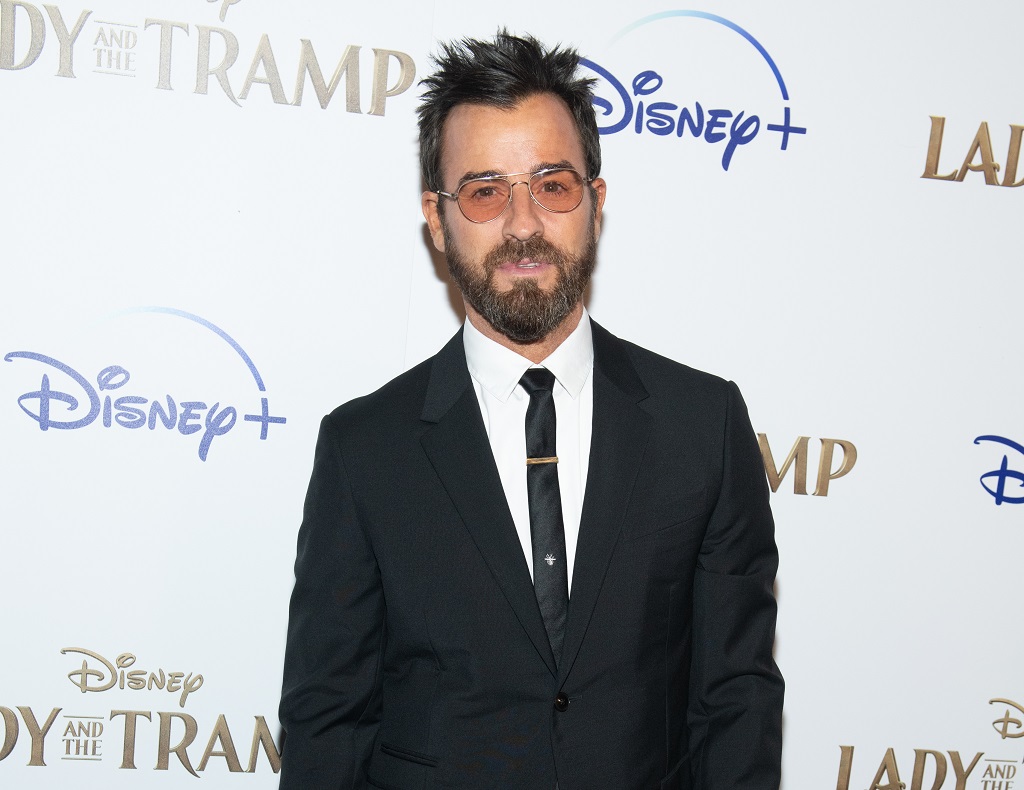 Theroux's latest role is a bit different from his usual ones. He voices one of two titular characters in the part live-action, part CGI remake of Lady and the Tramp, which will be available to stream on the new service Disney+ at its launch on Nov. 12, 2019. We'll let you deduce which character.
On Oct. 22, 2019, the actor attended a screening of the new movie in New York City. The event was, in part, meant to promote the adoption of rescue dogs. Notably, the "real" stars of the film, the animals, were in attendance at the event as well. But Theroux had another adorable date with him…
Theroux reenacted this famous scene from the movie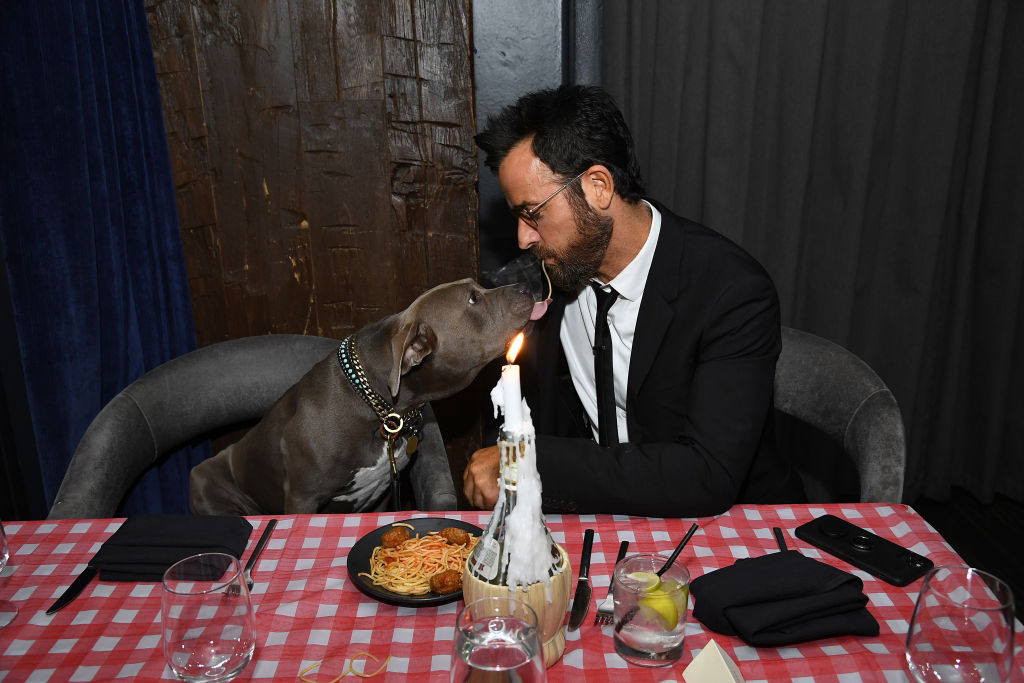 Theroux attended the premiere with his own rescue dog, Kuma. Kuma takes up a large portion of the images shared on Theroux's Instagram account, and he has even participated in a number of interviews with her by his side. They're inseparable, really.
So naturally, Theroux took the opportunity to reenact a notable scene from Lady and the Tramp with his own special lady. Sitting together, he and his pooch were photographed sharing a single noodle from a plate of spaghetti and meatballs. It doesn't get more adorable than that.