K-pop Fans Mourn the Loss of Sulli
K-pop fans across the world are mourning the death of Sulli. The K-pop star and actress died at the age of 25. Further investigations into Sulli's death are currently underway by South Korean police.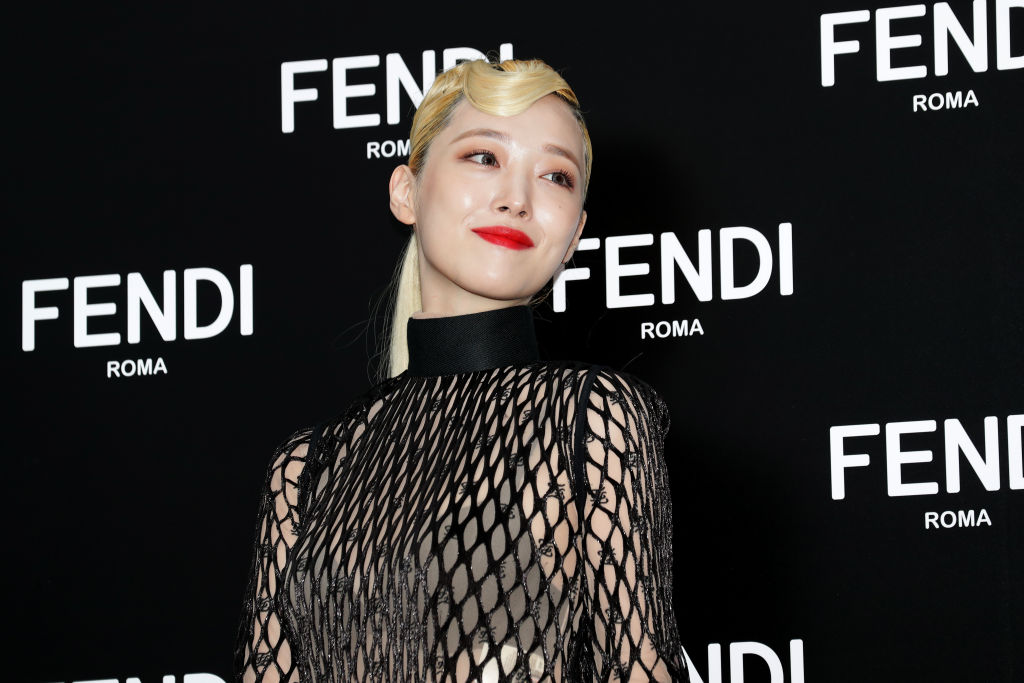 SM Entertainment released a statement regarding Sulli's death
Known professionally as Sulli, the singer's real name is Choi Jin-ri. While police are still investigating the cause of death, police suspect Sulli committed suicide. SM Entertainment released a statement addressing the tragedy to fans.
"We are sorry to tell everyone the sorrowful and sad news. Sulli has left us. We cannot believe the situation and we are simply in a state of grief," reads the statement.
The statement continues, "Please refrain from spreading speculative articles or rumors in respect of the bereaved's family who are saddened by the sudden tragedy. We express our deepest condolences to the deceased, who went on their final path."
Sulli was open about her struggles with mental health and harassment
Sulli debuted in the girl group f(x) in 2009. In 2014, she took a hiatus from the entertainment industry due to mental and physical exhaustion. She left the group in 2015 and focused on acting. In 2018, she returned to music on Dean's single "Dayfly" and then released a solo album titled Goblin in June 2019.
Throughout her career, Sulli was the victim of malicious online harassment. Despite the harassment, Sulli was outspoken about what she believed in. She was open about her mental health and in July 2019 announced she was an advocate for the no bra movement.
"More than the constant hate she has received, let's remember Sulli more for the things she fought for. She's one of the few famous and outspoken Korean figures that openly talks about feminism, mental disorders, and body positivity. A true trailblazer," wrote a Twitter user.
"sulli was bullied for being a fun, outgoing and free spirited person, she was being herself without trying to fit into knetz' expectations and advocated for so many important things. we should never forget what she stood for and what she believed in #RIPsulli," one fan wrote on Twitter.
After the news of Sulli's reported suicide, fans encouraged people to treat one another with kindness. Fans also pointed out that even if someone seems happy on the outside, that does not mean they aren't struggling.
"Sulli looked happy and 'okay' in her last photoshoot yesterday. We really CAN NOT guess whats happening on anyone's mind. i hope she finally found peace up there. #RIPSulli," a fan tweeted.
K-pop fans mourned the loss of Sulli
Fans of Sulli and people in the industry mourned the loss of Sulli after SM Entertainment released the news. On social media, K-pop fans posted their condolences to Sulli's family and friends.
"kpop will never be the same anymore. those idols might look okay in front of everyone but we'll never know what they really feel in the inside. y'all really need to stop hating, bashing & judging. we are all human after all, feeling wronged, feeling pained. RIP ANGELS #Sulli," a Twitter user wrote.
"I hope that iu, taeyeon, victoria, krystal, amber, luna, sulli's family and everyone else that was close with Sulli are not alone rn. I hope people are checking up on them & making sure they're alright…," a fan tweeted.
"Kpop isn't kpop anymore without sulli . We just lost someone so precious. I hope she finds peace . We love you #ripsulli," one fan tweeted.
How to get help: In the U.S., call the National Suicide Prevention Lifeline at 1-800-273-8255. Or text HOME to 741-741 to connect with a trained crisis counselor at the free Crisis Text Line.