K-Pop Phenomenon BTS Beat Out Taylor Swift for This YouTube Record
BTS is the biggest K-Pop phenomenon in the United States, and there's a good reason for it — the group is extremely talented. They've broken a variety of records as they've grown in popularity — including a major record on Spotify just this week.
And breaking records also means pushing out whoever held it last. One of BTS' biggest upsets was when they dethroned one of the United States' pop sweethearts for a huge YouTube accomplishment. That's right, BTS beat out none other than Taylor Swift.
Who is BTS?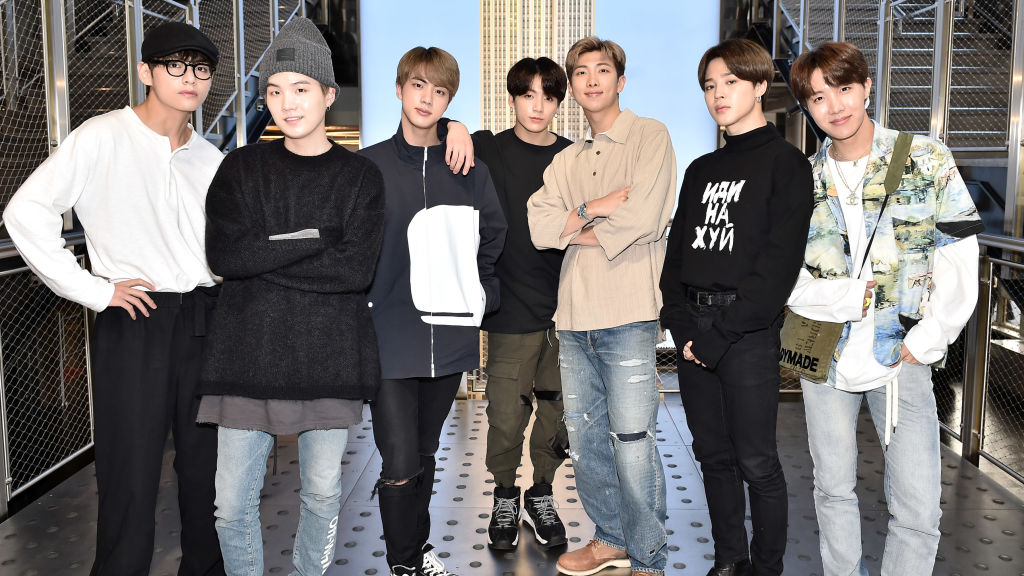 The Bangtan Boys, better known as BTS, is a group of seven talented South Korean pop stars — Jungkook, Jimin, V, Jin, Rm, Suga, and J-Hope. They come from a variety of backgrounds in entertainment. Jimin, for example, used to study modern dance.
BTS was formed in 2013 by South Korean entertainment company Big Hit. While they started out as a hip-hop group, they've since expanded their efforts into a few different styles and genres.
BTS has been growing rapidly in popularity across the globe, and the United States is no exception. In 2018 BTS ranked No. 8 on Billboard's year-end Top Artist Chart. They also snagged No. 2 spot for the Duo/Group act of the year chart. They've become so popular that they've broken a few different records.
BTS beats Taylor Swift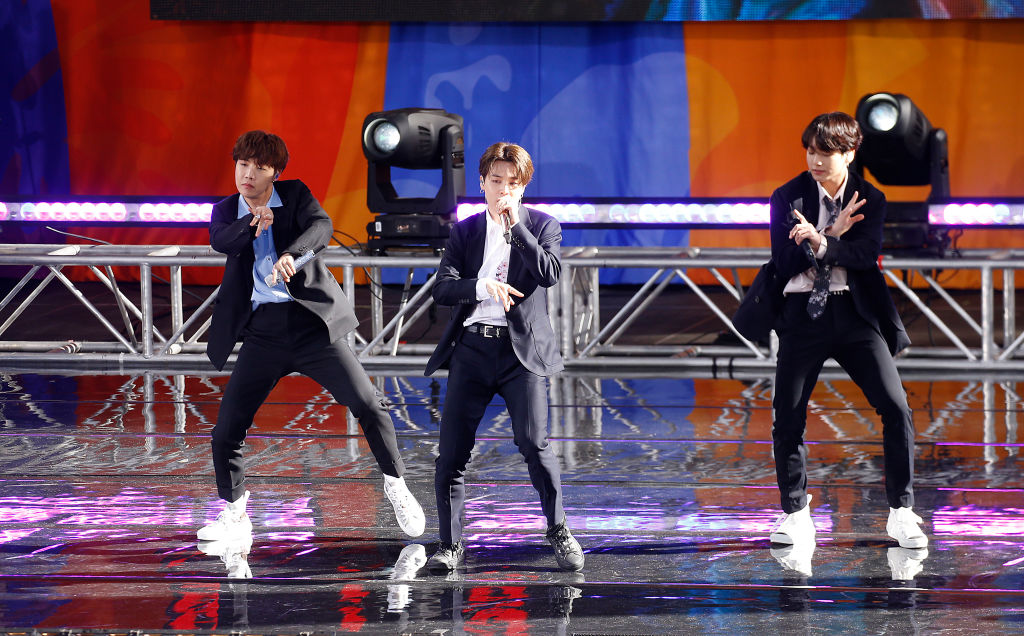 Since their popularity has begun to soar, BTS has managed to break through several massive records set in the music industry. For example, BTS' latest album, Map of the Soul: Persona allowed the group to tie with a major record set by the Beatles. BTS had three different albums reach the No. 1 position across the United States in less than one year.
The albums that brought them to popularity in the U.S. were Map of the Soul: Persona, Love Yourself: Tear, and Love Yourself: Answer.
Even more impressive, they managed to beat out U.S. pop superstar Taylor Swift at her own game on YouTube. In a record-breaking move, BTS was able to accrue a massive amount of views in just a single day — more than anyone else in YouTube music video history has accrued over 24 hours.
Their music video for "Boy With Luv" was what won them the day, earning a whopping 74.6 million views in a 24-hour window. Taylor Swift had been the previous record holder with the music video for "ME!" which reached 65.2 million views in 24 hours.
Jimin slays Spotify
Now BTS member Jimin is breaking another major record, this time on Spotify. Park Jimin is the lead singer for the supergroup, as well as the 3rd youngest at 25 years old. The young star has achieved astounding success, and his victory on Spotify is another feather in his cap.
Jimin is officially the first Korean singer on Spotify to have three songs that surpassed 50 million streams each. No other Korean singer has managed to pull off such a feat since Psy surpassed 50 million on two songs, "Gangnam Style" and "Gentleman."
Billboard says that Jimin "took things to another level with his expressive delivery of the song's dramatic choreography, telling a message as much with his body as his vocals."