Kacey Musgraves' Star-Studded Holiday Special, 'The Kacey Musgraves Christmas Show,' Premieres on Amazon Prime
Grammy-award winning country artist, Kacey Musgraves, is keeping herself busy this holiday season. She appeared on the soundtrack of Disney's animated film, Frozen 2. She also premiered her own Amazon Prime special, entitled The Kacey Musgraves Christmas Show. Here's what fans are saying about this festive holiday special and its celebrity guest appearances.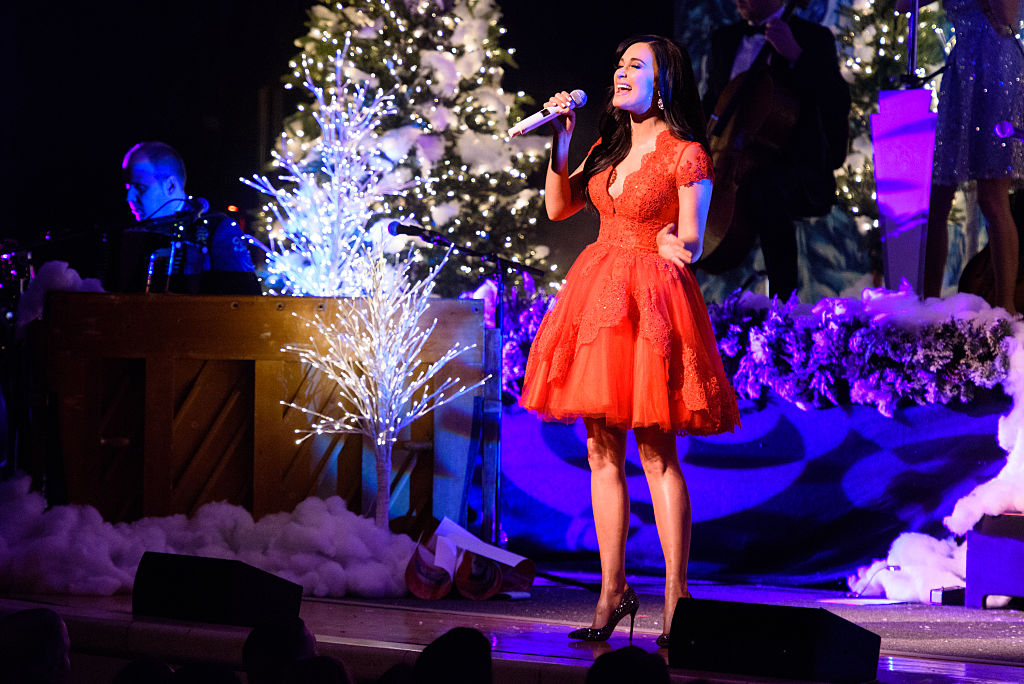 'The Kacey Musgraves Christmas Show' premiered on Amazon Prime on Nov. 29
There's nothing like a Christmas special to get you in the holiday spirit. This year, the Grammy-award winning country artist premiered her own holiday show on the streaming platform, Amazon Prime. The Kacey Musgraves Christmas Show premiered on Nov. 29, complete with colorful costumes, a larger-than-life set, and celebrity appearances.
"In the middle of making it all, I've been like, 'What the f**k am I doing? I need this to be over right now,'" Musgraves said at the New York premiere of The Kacey Musgraves Christmas Show. "It's been a very long process, but I got really inspired by it. In my mind, I pictured this Wes Anderson-meets-Gucci-meets-Cher-meets-a live theater production."
"What if we create a Christmas old-school TV special, à la the Judy Garland Show or The [Sonny and] Cher Show?" Musgraves continued. "Where there's freeform, comedy bits, pretty sets, little vignettes, and the music flows throughout with a live band."
This Amazon Prime Christmas Special includes celebrities Kendall Jenner, James Corden, and Lana Del Rey
Kacey Musgraves is not the only celebrity spreading Christmas cheer this year. According to Showbiz Cheat Sheet, "the list of celebrities appearing on the Christmas special includes Fred Armisen, Leon Bridges, Camila Cabello, James Corden, Lana Del Rey, Zooey Deschanel, Kendall Jenner, Troye Sivan, and the Radio City Rockettes. Even Kacey Musgraves' grandma is making a cameo in this upcoming Amazon Prime video."
Some of these celebrities sang holiday songs with Kacey Musgraves. There are original pieces "Present Without A Bow" featuring Bridges and "Christmas Makes Me Cry." Additionally, Kacey Musgraves does her own rendition of classic songs, including "Let It Snow" featuring James Corden and "Rockin' Around The Christmas Tree" featuring Camila Cabello. The songs are currently available for streaming, in addition to Kacey Musgraves' 2016 Christmas album, A Very Kacey Christmas.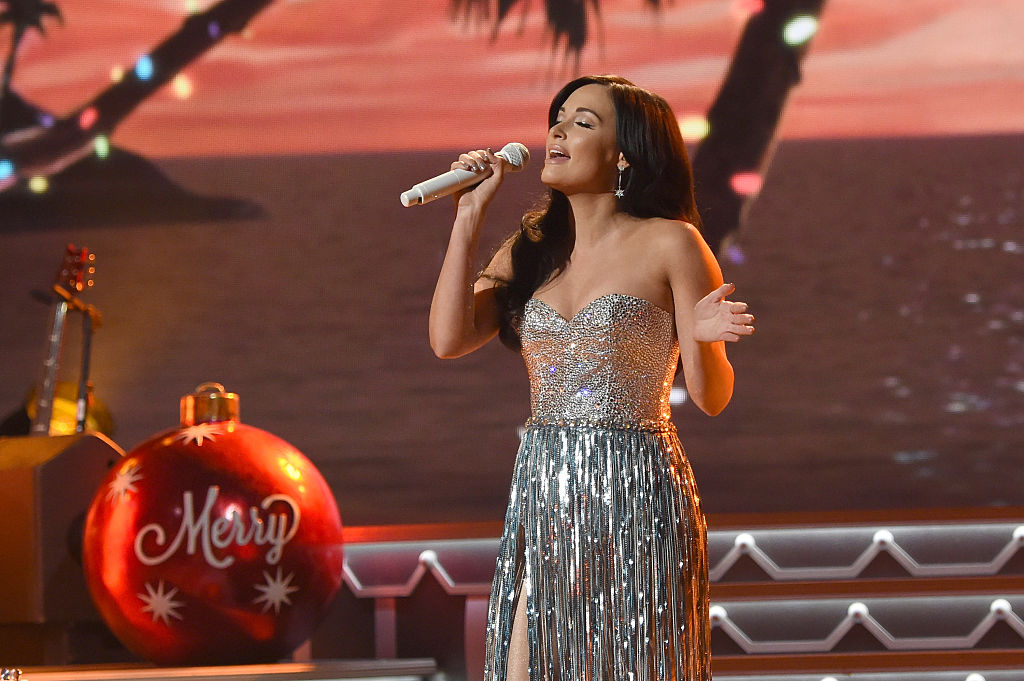 Fans took to social media, sharing their love for this Grammy award-winning country artist
After Kacey Musgraves premiered her holiday special on Amazon Prime, some fans took to social media, commending the artist on her colorful, merry Christmas show. One Twitter user said, "Kacey Musgraves and Lana Del Rey harmonizing 'I'll be Home for Christmas' is my new astrological sign."
"I work retail. Thank you for giving me a reason to get through my shift," wrote another Twitter user, mentioning that this Christmas special premiered on the same day as Black Friday. Some celebrities featured in the holiday show, including artist Troye Sivan, commented on working on this project with Kacey Musgraves.
"Your [favorite] good Jewish boy has a Christmas song coming out w the incomparable [Kacey Musgraves,]" Troye Sivan said on Twitter. "Honoured doesn't even scratch the surface!"
The Kacey Musgraves Christmas Show is currently available for streaming on Amazon Prime. Music from the holiday special is available on Spotify, Apple Music, and most major streaming platforms.