What is Kacey Musgraves' Net Worth?
Kacey Musgraves is a successful country artist, but she's also an artist not everyone is familiar with. She shocked millions when she won Album of the Year at 2019's 61st Annual Grammy Awards (the awards celebrate the previous year's music), but anyone who has heard her music understands why. Musgraves may not be the most well-known country artist, but how much is she worth?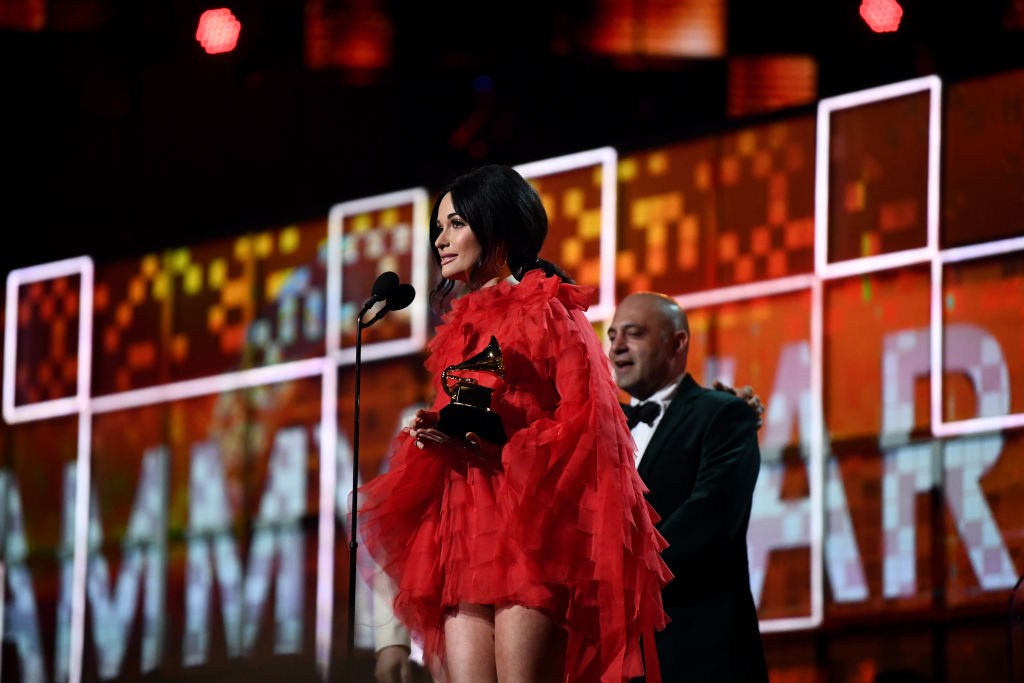 Musgraves has been releasing music for more than a decade
Musgraves isn't a household name, but she is no stranger to the music industry. She hails from Golden, Texas, and she began learning music long before she was discovered by a record label. Musgraves has been writing songs since she was a child, and wrote her first song heard by others for her elementary school graduation. It was called "Notice Me." She also began playing the guitar when she was 12, which helped shape her music and her entire career.
She placed seventh on USA Network's series 'Nashville Star' in 2007
In 2007, Musgraves entered a singing competition on USA Network called Nashville Star. However, she ended up being eliminated fourth in the competition and finished in seventh place. (Miranda Lambert didn't win during her season, either, but it clearly didn't affect her career.) Musgraves once told Yahoo! Music that she's glad people don't remember her during that time. "I was very young and figuring myself out musically and personally," she said of being on the show. "It was a great platform to kind of get myself accustomed to being in the industry… But I also don't think it's very realistic." After the show, Musgraves moved to Nashville and started taking her music even more seriously.
She has won several music awards, including Album of the Year at the 61st Annual Grammy Awards
Musgraves isn't known by too many people outside the country music industry. However, inside country music, she has won plenty of awards. In 2014, she won Album of the Year at the Academy of Country Music Awards for her album "Same Trailer Different Park." The CMA Awards have also been a major platform for her; she won New Artist of the Year in 2013 and Song of the Year and Video of the Year for "Follow Your Arrow" in 2014.
In 2019, Musgraves took home Album of the Year at the Grammys, but that wasn't her only Grammy win. She has won several others, including Best Country Song, Best Country Album, and Best Country Solo Performance.
Today, she's worth an estimated $10 million
With all those awards under her belt, you'd think she'd have a massive net worth, but Musgraves hasn't always gotten the recognition from the public that awards shows seem to believe she deserves. Today, she's worth an estimated $10 million. But after taking home four Grammy Awards at the most recent show, it's possible the public will finally become more aware of her music. Despite not being as well-known as other country artists, Musgraves still loves making music and doesn't look like she has any plans to stop.
Check out The Cheat Sheet on Facebook!