Kaia Gerber Is Allegedly Already Talking About Pregnancy With Pete Davidson
There are quite a few new couples cozying up for the winter — and it looks like Pete Davidson has a new girlfriend. The Saturday Night Live star attained a ton of fame and attention when he was famously dating (and briefly engaged to) Ariana Grande.
The two seemed to have a future together — and Grande even wrote a song with her lover's name as the title — but they're now seemingly not on good terms following their breakup. Since then, Grande has kept any romances private. But Davidson hasn't been so cautious, as the media caught wind he was involved with other stars, like Kate Beckinsale.
Now, he's seemingly going steady with Kaia Gerber, the 18-year-old supermodel daughter of the legendary Cindy Crawford. Their romance recently began, but sources claim Gerber is in it for the long haul and started talking about having babies with Davidson.
Kaia Gerber and Pete Davidson are showing PDA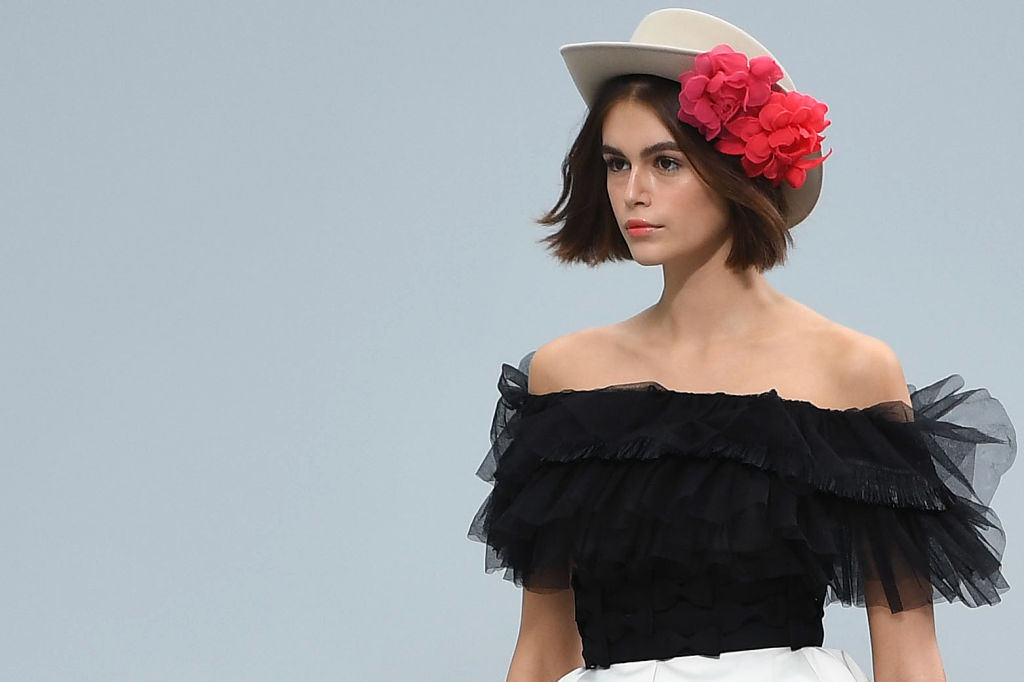 No one expected Gerber and Davidson to hit it off, but their superstar status and modeling careers have brought them together. Since late October 2019, Gerber and Davidson have been spotted together — and Davidson was even seen leaving Gerber's apartment that same month. While they kept the PDA casual in the beginning, they're now seen getting handsy in public, too.
So, how did the two meet? It's likely they first crossed paths back in June 2019 when they both walked the runway for Alexander Wang. This marked Davidson's first runway walk for Wang, though we know Gerber is no stranger to the modeling world.
Since then, the two have been spotted around New York City together. And Gerber even reportedly bought Davidson a cake for his birthday. As Elle reports a source told E! News, "They started hanging out alone more often after meeting up in NYC in October. Kaia expressed she loved Pete's personality. She thinks he is charming and is very intrigued."
Gerber's supermodel mother, Cindy Crawford, appears to be OK with the romance
There's quite an age difference between Gerber and Davidson. And given Davidson's past relationships, many worry that Gerber is setting herself up for heartbreak. And her fans have even taken to Instagram to warn her against dating the comedian.
As one follower simply commented on Gerber's Instagram, "Girl not Pete."
While Gerber isn't likely to listen to random naysayers, she does appear to be super close with her supermodel mother, Crawford. As for what Crawford think, a source told Radar Online that she and Gerber's father, Rande Gerber, trust their daughter's decisions.
"Cindy and Rande let Kaia make her own decisions. They have always treated her like a grownup. She's mature and that is how they treat her," the source said. "Kaia lives a very Hollywood lifestyle, she always has. And her parents trust her."
Gerber is allegedly already talking about having Davidson's children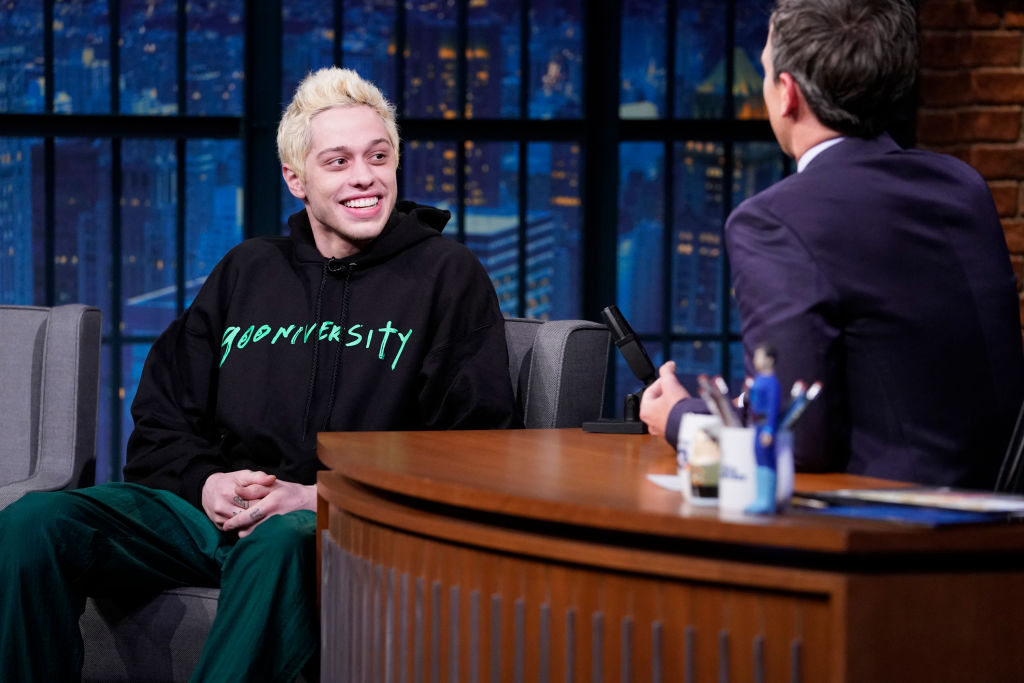 While Gerber's parents may trust in her decision-making, it looks like she might be jumping the gun with Davidson. A source told Radar Online that her friends and family might actually be more concerned than other news outlets are letting on.
"It's everyone's worst nightmare scenario, especially her parents," an insider told the publication. Not only that, but the source said Gerber is already talking about a future and children with her new boyfriend. "Kaia's talking about Pete being 'The One' and quietly telling friends she can see herself growing old with this guy and having his babies. They're all over each other right now and it wouldn't surprise anyone if [a pregnancy] happens sooner than later."
As for Davidson, it seems those close to the couple think he'll eventually ruin the relationship. "He's basking in all the attention and loves putting on a show for the cameras – but everyone knows he'll get bored or ruin things one way or another sooner than later, like he always does," the source added.
We'll have to wait and see if Gerber and Davidson really do make their relationship last. For now, everyone appears to be quite skeptical.
Check out Showbiz Cheat Sheet on Facebook!