Why Kailyn Lowry Ended Her Toxic Relationship With Chris Lopez And Cut Him Out Of The Picture
'Teen Mom 2' star Kailyn Lowry on why she decided to cut Chris Lopez out of her and Lux's lives.
Teen Mom 2 star Kailyn Lowry has had a tumultuous relationship with her most recent baby daddy, Chris Lopez. But, in the beginning, Lowry says the two actually had a lot of fun together.
In her most recent book,  A Letter Of Love, Lowry writes about the good times she and Lopez shared.
"There were no strings attached; we shared good energy, and lots of laughs," she writes.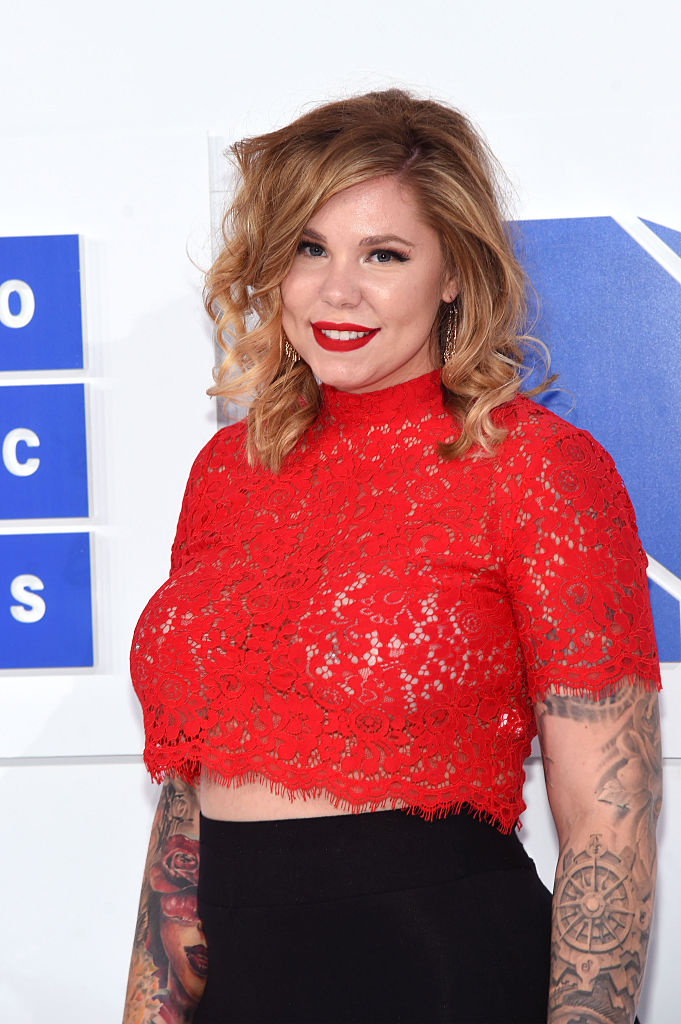 But then, all of a sudden, their relationship went south. Lowry writes about thinking she was the only person in Lopez's life, and later learning the contrary. She writes about how, right up to Lux's birth, the two of them weren't on speaking terms.
Lopez was actually at the hospital with Lowry as she gave birth to Lux, and he stayed with her for a while after. The two even tried to make their relationship work again. But things didn't work out.
Kailyn Lowry decides to cut Chris Lopez out of the picture
In A Letter Of Love, Lowry shares a journal entry from September 20, 2017 detailing her feelings about cutting Lopez out of the picture.
"I lost a toxic relationship, and Chris lost spending every day with our son. Now the baby sleeps on Chris's side of the bed just like he did when I was pregnant. Because I am capable of doing this on my own, doesn't mean that I should. Lux has two parents, but I find myself alone as a party of one," she wrote.
She goes on to write about how she wishes Lopez would have helped her out financially after the birth of Lux, or at least offered.
"Even the responsibility for all of the baby formula was left up to me. I kind of knew that this would be a possibility, but I guess I just wanted to be proved wrong. Is it too much to ask if the baby needs anything? Whether we were on good or bad terms, Chris could have at least asked if I needed help," Lowry wrote.
"There's so much to the story that so many people don't know. It's depressing because it's clear that everyone is frustrated with me, but no one can really see my viewpoint in this situation," she continued.
Lowry writes that cutting Lopez off was a difficult decision for her to make. But, at the time, she felt it was fair.
"I didn't wake up one morning and decide that I was going to cut Chris out of our lives. There are reasons why I feel the way that I do. Just because he has a biological connection to the baby, doesn't mean he's best for the baby. I do all of the hard work; I'm up with him at all hours of the night. I'm bringing him everywhere I go. Why should I give up my holidays or other milestones with our child? I shouldn't because I take on all of the responsibilities; therefore, I feel like I should get all of the rewards," she writes.
Kailyn Lowry wants Lux to have a relationship with Chris Lopez and his family eventually if that's what he wants
Though Lopez isn't present, Lowry still wants Lux to have a relationship with his family, if he wants to eventually pursue one.
"I realize that I have to give Lux the opportunity to develop his own relationship with his family and make decisions such as this for himself, with no judgment from me," she writes.
Read more: 'Teen Mom 2': Kailyn Lowry's Son Isaac Wants His Brothers To Respect Their Mom More