Kailyn Lowry Says '16 And Pregnant' Messed Up This Detail About Isaac's Birth
The first time Kailyn Lowry regretted sharing her life with the general public via an MTV reality show was when she was in the middle of giving birth to Isaac.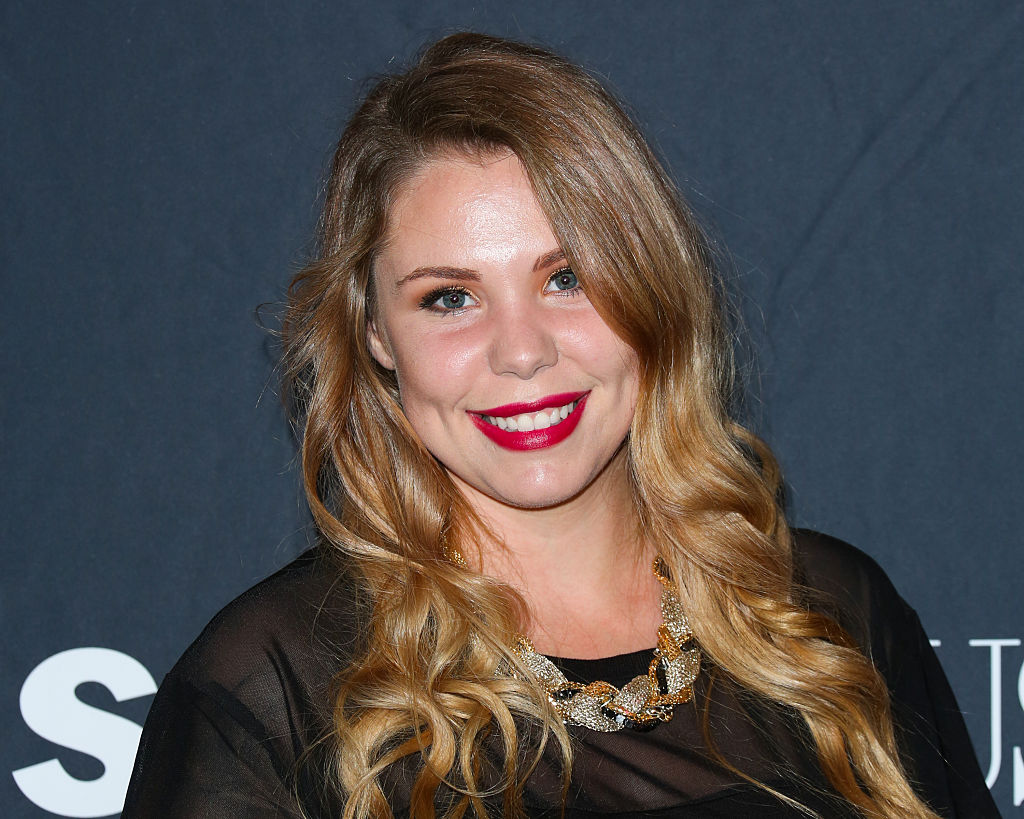 According to Lowry, the MTV film crew lied about who they were to get into her hospital room. The extra people made her feel even more anxious than she already was.
"Even though, instead of the usual giant cameras that had been following me around, [the MTV crew] used three handheld Flip cameras, the additional people and cameras made me feel trapped and anxious to deliver the baby," she wrote in her 2014 book Pride Over Pity.
Lowry writes about how she wanted her hospital room to be quiet when she gave birth ("Is that too much to ask?").
"Finally, the voices all around me quieted down, but the cameras were still there. They seemed to hover three inches from my makeup-free face the whole time. Up until then, I hadn't had any serious regrets about having my life document, but my mood toward that was changing. I wanted to cry," she wrote.
What '16 and Pregnant' got wrong 
Lowry feels 16 and Pregnant didn't show some of the most important facets of her pregnancy with Isaac.
"There are so many little details from that period of my life that I wish could have been shown. Like the fact that I was the only pregnant girl in a very small high school, which made my stomach stick out a bit–both figuratively and literally. Or that the desks at school were too small for my big belly to fit comfortably into, which felt like a big joke at my expense. Or all the ignorant babble and gossip about me. The only thing worse than being stuck in one of those desks was having to put up with all the stares and whispers," she wrote about what MTV had missed.
"Is she just fat or is she pregnant?" is a real question that Lowry's friends received during that time.
Then, when the 16 and Pregnant episode showing Isaac's birth finally aired, Lowry noticed a mistake.
"I smirked as the normal gestational weeks were posted as if I had gone through a perfectly standard labor. I never went full term. I guess somewhere in the editing they got it mixed up," she wrote in her book.
Watching the episode caused Lowry to reflect on how much had happened since Isaac's birth. But that wasn't necessarily a good thing.
"16 and Pregnant had aired and using the episode to reflect back was unhealthy in some ways. I didn't want to dwell on the past when I needed to live in the present tense. Watching the footage of Isaac's birth was both beautiful and heart wrenching," she wrote.
But Lowry was also happy to relive the magic of her first son's birth.
"Watching his name, Isaac Elliot, appear across the screen brought back the joy I felt in the moment he was born," she wrote.
Read more: 'Teen Mom 2': A Look Back At Kailyn Lowry's Brief Engagement To Jo Rivera