Kaitlyn Brisotwe Says Shaw Booth Felt 'Very Manipulated' By Producers During Her Season Of 'The Bachelorette'
Kaitlyn Bristowe got engaged to Shawn Booth on her season of The Bachelorette. The couple split a little over a year ago after being together for three years.
Bristowe was recently a guest on her runner-up Nick Viall's podcast, The Viall Files and the two really hashed out what happened between them and between Bristowe and Booth.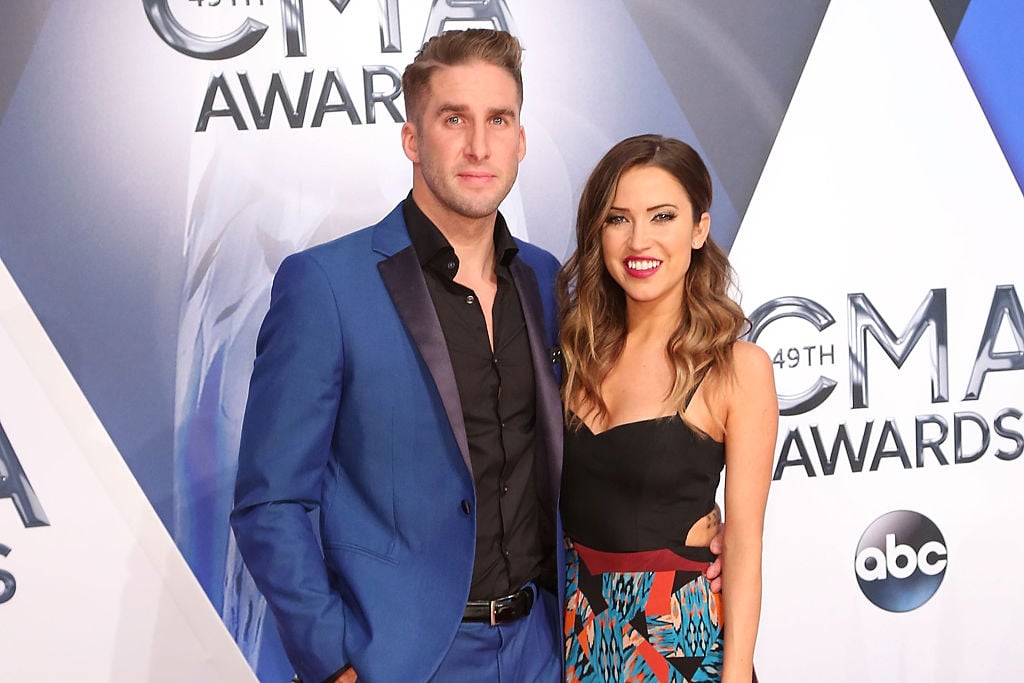 "Your season was unique with me coming on and the reasons for it… You know, you could argue I cheated in a sense. Like we knew each other a little bit before. There's a comfort level. And [Shawn Booth] still won. My ego after losing I was like 'F*ck I couldn't even win this time.' I knew her and we had this connection, there's this familiarity, and this f*ckin' Shawn guy shows up and she still picked him. And I was just thinking he would be like 'After all this, you still picked me.' That never seemed to be a thought," Viall told Bristowe.
Shawn Booth felt manipulated by 'Bachelorette' producers, according to Kaitlyn Bristowe
Both Bristowe and Viall agree that Booth held onto a lot of animosity towards Viall even after the show ended.
"It was so unfortunate because I think he really wanted to let it go. And he tried, he really tried to work on it. It wasn't like he was like 'Nope, this is it.' And he really is, I think he has such a good heart, and I think it's in the right place, I just think that it was really damaged by the show. And you think producers can be your friend sometimes, and I think he felt very manipulated by everybody," she said.
Viall agreed that Bachelor producers can be manipulative.
"In fairness to Shawn, I love the producers, sometimes they have a way of getting in our heads. They can be guilty of that. And they're good at playing off our insecurities at times. We choose to say the things that we say but they're good at maximizing that. Before I had shown up on your season, it was game over. And all of a sudden I show up and, you know, I think there were some insecurities there. And they just fed him all the things about me that he thought might be true," said Viall.
The former bachelor believes Bachelorette producers lead Booth to believe that he wasn't "there for the right reasons."
"It's easy to hate me if you think I'm there for Twitter followers or Instagram followers, if you think I'm there to become the bachelor. Here Shawn is sincerely falling for you and he just believed that narrative and never stopped. So I get where it came from but it was like, after you're out of the show, man, cut me some f*ckin' slack," he said.
Kaitlyn Bristowe says Shawn Booth never saw 'how much [she] cared about [him]'
Bristowe told Viall that Booth was so focused on Viall that he never fully realized how much Bristowe loved him.
"I just wanted him to believe how much I loved him and it just never came through. It was always about something else. We can all look at it from different angles and understand people's emotions and feelings but it's just like, 'Ah! How did you not see how much I cared about you?' And just, at the end of the day, I chose him, and it just never felt like he chose me back," she said.
Read more: 'BIP': Caelynn Miller-Keyes Was Helicoptered Out Of A Hike She Was On With Dean Unglert