Kaitlyn Bristowe Is Glad Former Bachelorettes Are Finally Allowed To Compete On 'DWTS', Starting With Hannah Brown
It's not uncommon for men from the Bachelor franchise to join the cast of Dancing With The Stars. Sean Lowe, Nick Viall, Chris Soules, Jake Pavelka, and Joe Amabile (fondly known as Grocery Store Joe) have all competed in the dancing competition. However, it's a little less common for women.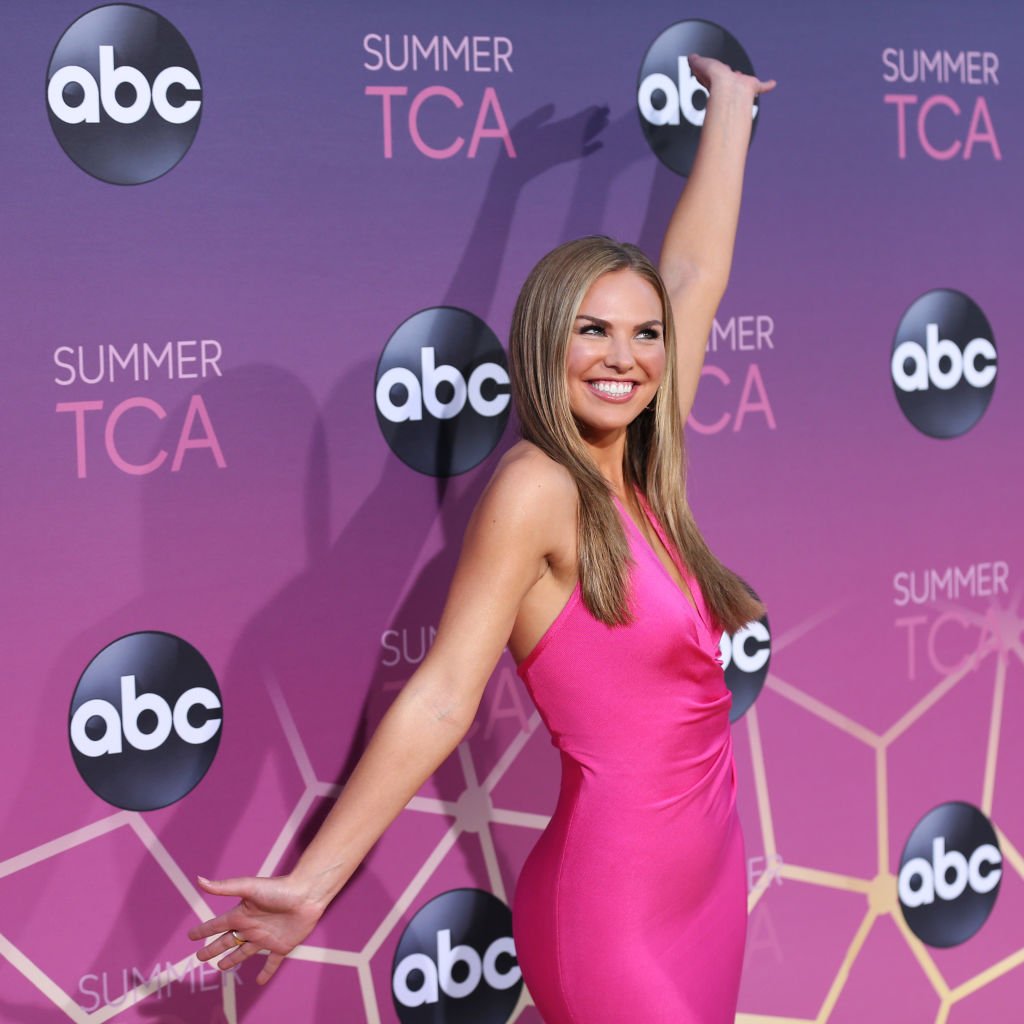 Former Bachelorette Kaitlyn Bristowe says she wasn't allowed to be on 'DWTS'
In 2017, former Bachelorette Kaitlyn Bristowe claimed that Bachelor creator Mike Fleiss barred her from joining the DWTS cast. Bristowe said Fleiss "said he didn't want people wanting fame after his show." 
"I believe men and women should be afforded the same opportunities. I was told by Mike that it is bad for his brand and that he is sick of people wanting fame from his show," Bristowe said at the time, adding that she was told her then-fiance, Shawn Booth, should be her "only passion." 
The most recent Bachelorette, Hannah Brown, was just announced to be on this season of DWTS. Bristowe says the casting is "long overdue."
"I couldn't be more excited for Hannah Brown to compete this season on Dancing With the Stars. I've spoken out in the past about how Bachelorettes haven't gotten the same love as Bachelors when it comes to the chance to complete in the ballroom. The fact that it's finally happening again for a female franchise lead is long overdue," she told ET. "I will be watching, glass of wine in hand, and cheering her on." 
Hannah Brown promises to continue to be her authentic self on 'DWTS'
Brown says she's excited to jump into the new opportunity. And she says she's especially excited to pull the focus away from her dating life.
"I am so excited about this to continue sharing my life with America, but in a different way and that's through dance," she told ET. "So, being very vulnerable and sharing my story that doesn't have to involve a man."
Just as she was on The Bachelorette, Brown promises to be open, candid, and completely herself as she competes on DWTS.
"I think I was put into this position for some reason and I think people need to see people with this platform being really authentic and real and showing real emotions. And I don't know how to be anything other than that. And so I'm OK with it," she said. "If I'm gonna… have these opportunities I might as well use them to share something in common with the rest of the world and people. And that's just some days being happy, and some days being sad, and having all the in-between, and making people feel like that's OK to be."
Read more: Chris Harrison Explains Why Normal 'BIP' Protocol Was Broken For Demi Burnett–'We Have No Rules'