Kaitlyn Bristowe Imagines What Would Have Happened If Jason Tartick Won Her Season Of 'The Bachelorette'
Kaitlyn Bristowe and her Bachelorette season winner Shawn Booth announced their split about a year ago. Bristowe's since moved on to fellow Bachelor Nation member Jason Tartick (from Becca Kufrin's season of The Bachelorette).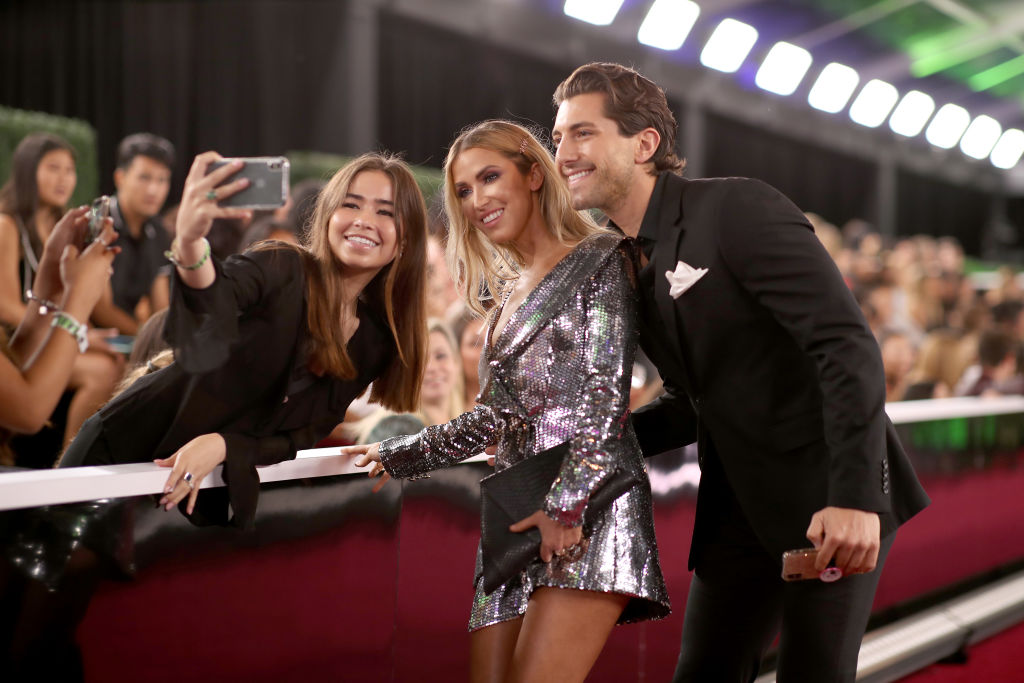 Last week, Bristowe was a guest on former bachelor Nick Viall's podcast, The Viall Files, and the two discussed how difficult it is to be the winner of The Bachelor or The Bachelorette. They talked about how it's not uncommon for season winners to feel jealous and insecure, even after the season's over.
If Jason Tartick won Kaitlyn Bristowe's season of 'The Bachelorette'
Tartick, Bristowe's new man, is famously calm, cool, and collected. Viall wanted to know if Bristowe thought he'd suffer from the same amount of jealousy and insecurity that winners often do, were he to have won Bristowe's season.
"If Jason was on your season and he won do you think he'd still be as cool?" he asked.
"Yeah, I think he'd probably have a little more insecurity about the relationship but honestly nothing phases that guy," Bristowe responded.
"I don't know him that well, but I would guess that he wouldn't be much different," said Viall.
Bristowe says that Tartick is very level-headed and a prime communicator. He'd want to come out the other side of winning The Bachelorette with a healthy relationship and lots of solid friendships.
"He'd probably just want to be buds with you and have that relationship and we could all be friends. He'd want to talk through it. He'd want to talk to you, he'd want to be like 'This is what it was, this is what it is, like how can we just move forward?' He would just want to communicate with everybody and get on the same page," she said. A stark difference from how Booth reacted, according to Bristowe, who says her season winner held onto the resentment he felt for Viall.
Kaitlyn Bristowe says Jason Tartick isn't the jealous type
Bristowe told Viall that part of Tartick's appeal to her is his confidence. He feels secure in his relationship, he's confident in himself–there's no reason for him to be jealous. He even encouraged Bristowe to reconnect with Viall despite their romantic history.
"Jason's very much so like 'Yeah, I think you should call Nick. Yeah, I think you should go on his podcast. This is great–we're all friends here.' I hang out with Becca… I was like 'Yeah, you say that now.' But it's not [a trick]. He's one of the most confident people I've ever met and not in a cocky way. He's just a really happy, go-lucky, confident guy, and he's really proud of everything that I do and I think in return it makes me want to build him up," said Bristowe.
It's a safe bet that if Tartick had won Bristowe's season of The Bachelorette, the two would probably still be together. But it doesn't really matter how Bristowe and Tartick found each other. They did eventually and, today, they're happier than ever.
Read more: 'BIP': Hannah Godwin Wants To 'Shock' Dylan Barbour With Her Wedding Dress