Kaitlyn Bristowe And Nick Viall Agree That 'The Bachelor' Is Setting Couples Up Failure
The Bachelor and The Bachelorette don't exactly have the best track records when it comes to couples that are still together today. Though there are some success stories like Desiree Hartsock and Chris Siegfried, and Sean Lowe and Catherine Giudici, most Bachelor couples last only a few months after the cameras stop rolling.
Former bachelorette Kaitlyn Bristowe was recently interviewed by former bachelor Nick Viall on his podcast, The Viall Files, and the two discussed how hard it is to be in a relationship after the show ends.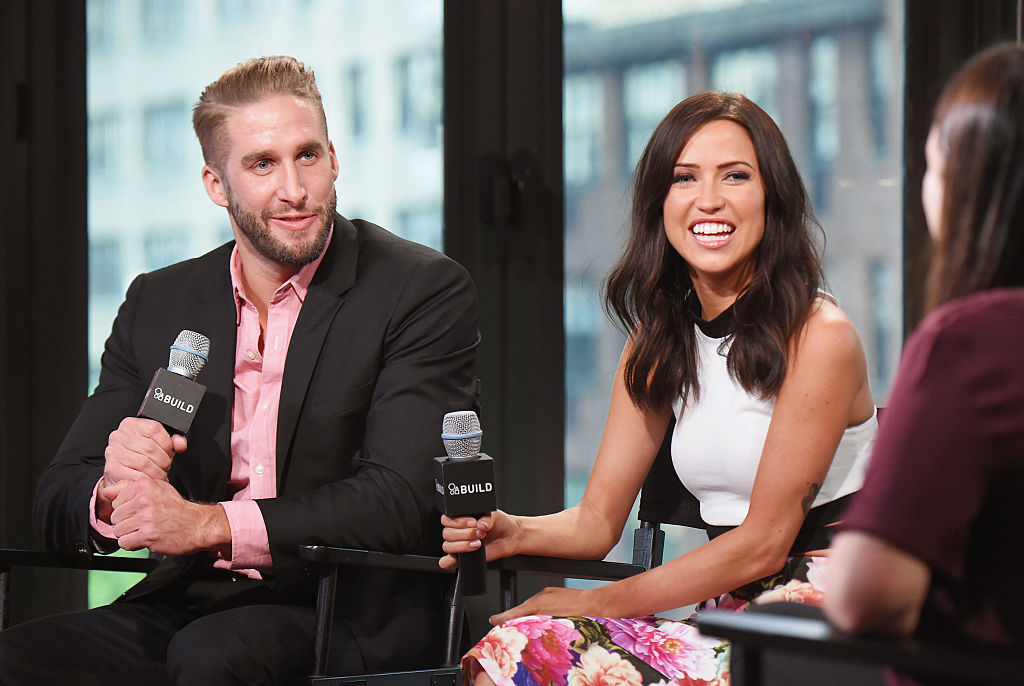 Kaitlyn Bristowe got engaged to her Bachelorette season winner Shawn Booth. The couple split after being together for three years. Viall split from his Bachelor season winner, Vanessa Grimaldi, five months after the finale aired.
Winning 'The Bachelor' or 'The Bachelorette' isn't easy
Both Viall and Bristowe agree that the winner of The Bachelor/ette is put in a tough position. Both alums discussed how their season winners struggled with jealousy and insecurity after the show ended.
"In fairness to Shawn and Vanessa, it is hard to win. It sucks. I don't know what that's like. But I've heard from a lot of people and it is tough," said Viall.  
"It's incredibly hard to be the winner. So many relationships haven't worked out. There hasn't been a winner that's still in a relationship that hasn't had to accept some very difficult things," he said later in the interview.
Kaitlyn Bristowe and Nick Viall think 'The Bachelor' doesn't provide couples with a stable foundation
Not only is it tough for the season winner to deal with feelings of jealousy and insecurity, but to fall in love and get engaged in the span of two months is also incredibly trying for couples.  
"The foundation of a relationship is just sh*t when you go on The Bachelor," said Bristowe.  
"It's like starting a relationship in the eighth inning down by six runs," Viall agreed.  
"But that's truly what it is. You're just at such a disadvantage starting this relationship. Because you both started, you fast-forward the relationship, you're not starting with all these little moments and little things and this no-pressure, has all the pressure in the world. You're engaged. Then you're given all these disadvantages," he continued.
Viall shared that he still feels some resentment about his failed engagement with Grimaldi. He feels like they could have worked through their issues that stemmed from the "disadvantages" the show presented.
"I still have a lot of resentment and baggage from my relationship with Vanessa. I know she really tried. I just felt like I was trying to do everything I could like learning from past mistakes of other leads, and it never felt like I was going to be able to convince her how I felt about her or why and I had a lot of angst and resentment about like, I really wanted that to work," he said.
Viall continued: I really wanted to go on that show and meet someone and be like, 'Finally.' And it didn't happen and I really felt for Vanessa and really cared about her and it was this like, this could have worked. And I have a lot of resentment about that."
Today, Bristowe is in a successful Bachelor relationship with Jason Tartick from Becca Kufrin's season of The Bachelorette, but the two met and got to know each other in real life.
Read more: How 'Bachelor' Fans Really Feel About Peter Weber Asking Hannah Brown To Join His Season