Kaitlyn Bristowe Finally on 'Dancing with the Stars' After Claiming 'Bachelor' Creator Barred Her Because He 'Hates Women'
After Kaitlyn Bristowe's season of The Bachelorette, she seemed like the perfect person to compete on Dancing with the Stars. She has a background in dance and a cult-like following from Bachelor Nation. Jake Pavelka, Sean Lowe, Chris Soules, Nick Viall, Trista Sutter, and Hannah Brown have all competed. Why not Bristowe?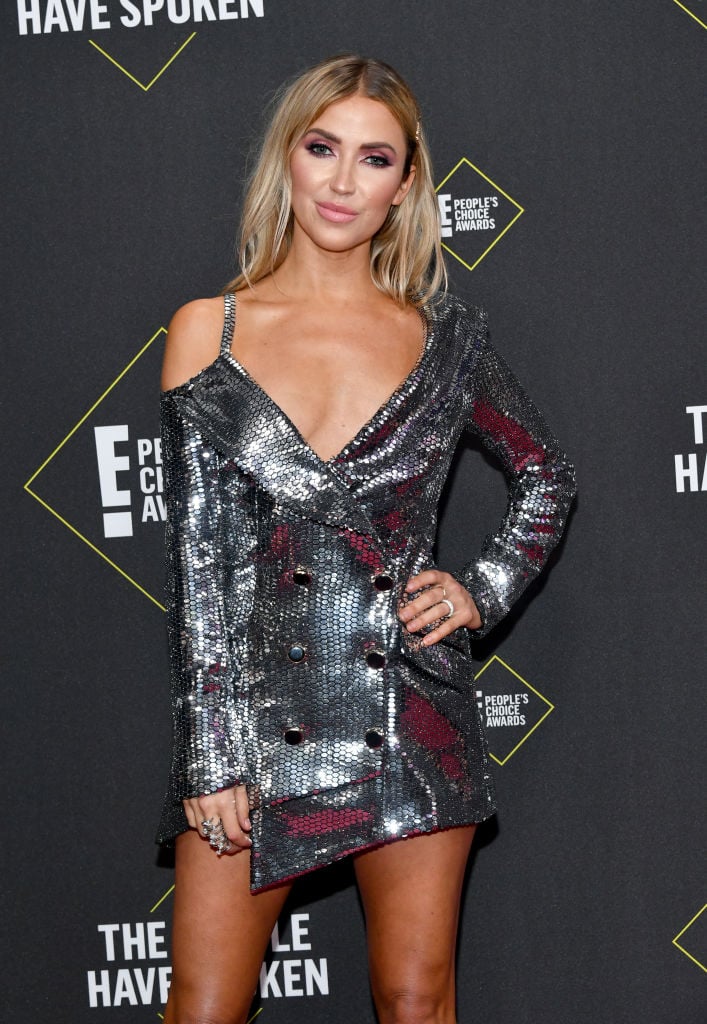 Kaitlyn Bristowe previously stated she believes 'Bachelor' creator Mike Fleiss will never let her compete on 'Dancing with the Stars'
In 2017, the former bachelorette said she was actually offered a spot on DWTS, but Bachelor creator Mike Fleiss said she "wasn't allowed."
Fleiss responded, tweeting: "@kaitlynbristowe has my total support if she wants to appear on DWTS!!!"
"Thanks I'll get right on that opportunity 2 yrs ago. I wonder what changed your mind?" she wrote back.
During an interview Bristowe did with Nikki Glaser on the Talkhouse Podcast in October 2019, she said ABC won't let her compete on DWTS "ever."
"I'll tell you exactly why I can't go on Dancing with the Stars. Anybody that listens to this podcast knows why I cannot go on Dancing with the Stars. And it's because, and I will say this with a mic in my hand and a smile on face, that Mike Fleiss is a piece of sh*t. He is the creator of The Bachelor, and he hates women," she said.
When Hannah Brown was invited to compete on DWTS, Bristowe was pleased to see a bachelorette getting in on the action.
"I've spoken out in the past about how Bachelorettes haven't gotten the same love as Bachelors when it comes to the chance to complete in the ballroom. The fact that it's finally happening again for a female franchise lead is long overdue. I will be watching, glass of wine in hand, and cheering her on," Bristowe said in a statement to Entertainment Tonight.
RELATED: 'The Bachelor': Should Colton Underwood and Tia Booth Get Back Together? Some Fans Think So
On the Talkhouse Podcast, Bristowe said she feels Fleiss let Brown on DWTS because he'd been in the news for allegedly abusing his wife.
"The only reason he let Hannah go on this season of Dancing with the Stars is because — well, I hope I had something to do with it, that I said something — but because he's in hot water because there's some sh*t that came out on him abusing his wife. So he's like, 'Look at me, I love women,'" she said.
Kaitlyn Bristowe is going to be on the next season of 'Dancing with the Stars'
Bristowe's season of The Bachelorette was just featured on The Bachelor: The Greatest Seasons — Ever!. After the highlights reel, Bristowe and her boyfriend Jason Tartick (from Becca Kufrin's season) sat down with Chris Harrison for an interview. After catching up, Harrison said he had a "very real question for you, Kaitlyn."
RELATED: 'The Bachelor': Madison Prewett Shares What She Looks for in a Boyfriend
"This is a question I'm very excited to ask you because, well, your life is about to change. And I'm not joking. Kaitlyn, will you be on the next season of Dancing with the Stars?" he asked.
"Play it cool, Kaitlyn. Play it cool. Are you serious? I'm shaking. Oh my gosh! I'm literally freaking out," Bristowe responded excitedly.
The 29th season of Dancing with the Stars will debut fall 2020. It will air Monday nights at 8 p.m.
Read more: 'The Bachelor': Will Colton Underwood and Cassie Randolph Get Back Together?