Kal Penn Says Why 'Harold and Kumar' Fans Will Love 'Sunnyside'
Kal Penn has done comedy and drama, medical shows like House, White House dramas like Designated Survivor and even played a terrorist on 24. His most prolific role has been as Kumar in the Harold and Kumar films, and that might be why fans love him the most since there have been three of them. Although Harold actors John Cho is not on Kal Penn's new NBC comedy Sunnyside, Penn thinks Harold and Kumar fans should follow him. 
Penn plays Garrett Modi on Sunnyside. Garrett was elected to the City Council district representing Sunnyside, Queens. He left office in disgrace but sees possible redemption in a group of immigrants studying for their citizenship test. Can Garrett use his political know-how to help them through the system? Sunnyside premieres Thursday, September 26 at 9:30 on NBC. 
'Harold and Kumar Go To White Castle' showed Kal Penn audiences respond to characters
Now that Harold and Kumar is a franchise, it may be easy to forget that the first movie was considered a risk. Penn and Cho weren't names yet and there weren't a lot of diversely casted comedies in 2004.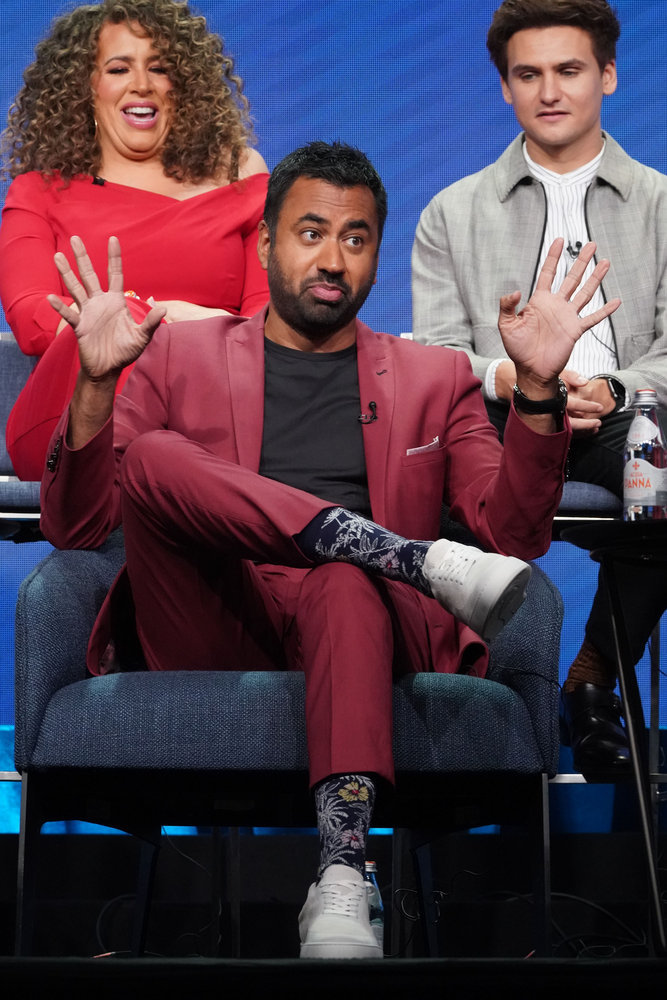 "When we did the first Harold & Kumar Go to White Castle and there was a question of 'Will people actually like it? Are people okay with there being two Asian-Americans in a lead in a buddy comedy that also happens to feature marijuana and hamburgers?' Penn said. 'It did well everywhere in the country because audiences really like characters they can identify with."
'Sunnyside' has even more diversity than 'Harold and Kumar'
Harold and Kumar gave an Asian and Indian actor leading roles. The citizenship group in Sunnyside includes Diana Maria Riva, Joel Kim Booster, Poppy Liu and Samba Schutte along with Penn.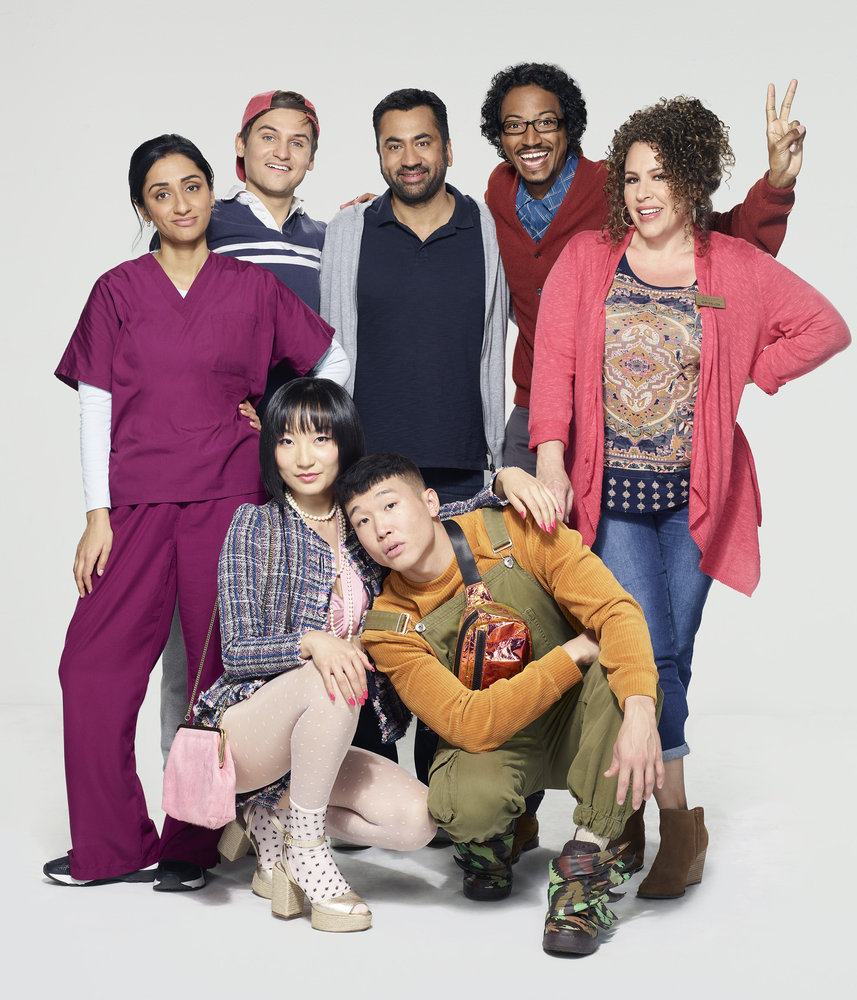 "I always find through Harold and Kumar movies and other characters, audiences really respond to roles and characters they haven't seen before," Penn said. "I think that's true of everything from Girls on HBO to The Mindy Project to 30 Rock."
Characters like Jun Ho played by Booster, a rich socialite with his sister (Liu) who are getting a crash course in the country they call home.
"His character wears the most absurd outfits. I think Joel came in wearing a really absurd outfit that wasn't how we envisioned the character as scripted. I remember most people were coming in, delivering hilarious auditions but with black leather jackets and dark jeans. Joel comes in with, I don't even know what these pants are called, they're like cutoff shorts but not really, like capris pants maybe with crop top and just crushed the audition. I'm like, 'You're the guy, you made this character your own. We're hiring you.' I'm super excited about this season because they all bring their own slant."

Kal Penn to the Television Critics Association, 8/8/19
'Sunnyside' won't be political
Immigration is a hot topic, but Sunnyside isn't trying to speak out about it. It's the story of a group of funny characters coming together for a common goal.
"[Audiences] like plot lines that they maybe haven't had the chance to experience before, enter worlds that they haven't seen," Penn said. "That's what I love about comedy, and I think that's what we are hoping to achieve with this. So we are hoping that our reach will be very wide."
Harold and Kumar proves that true. Not everyone smokes marijuana and tries to eat burgers.
"The Harold & Kumar litmus that I try to put on things is we want to tell bizarre, grounded stories in a way that all audiences can identify and laugh with," Penn said. "So we are hoping this is the half-hour a week that you tune out the rest of the world and laugh with these hilarious people."