Kaley Cuoco's Wish for 'The Big Bang Theory' Finale
The Big Bang Theory is prepping to air its final episode, and the countdown has begun. As fans brace themselves to bid farewell to the characters they have followed for the last twelve years, expectations are high, and theories concerning the fallout continue to circle the internet.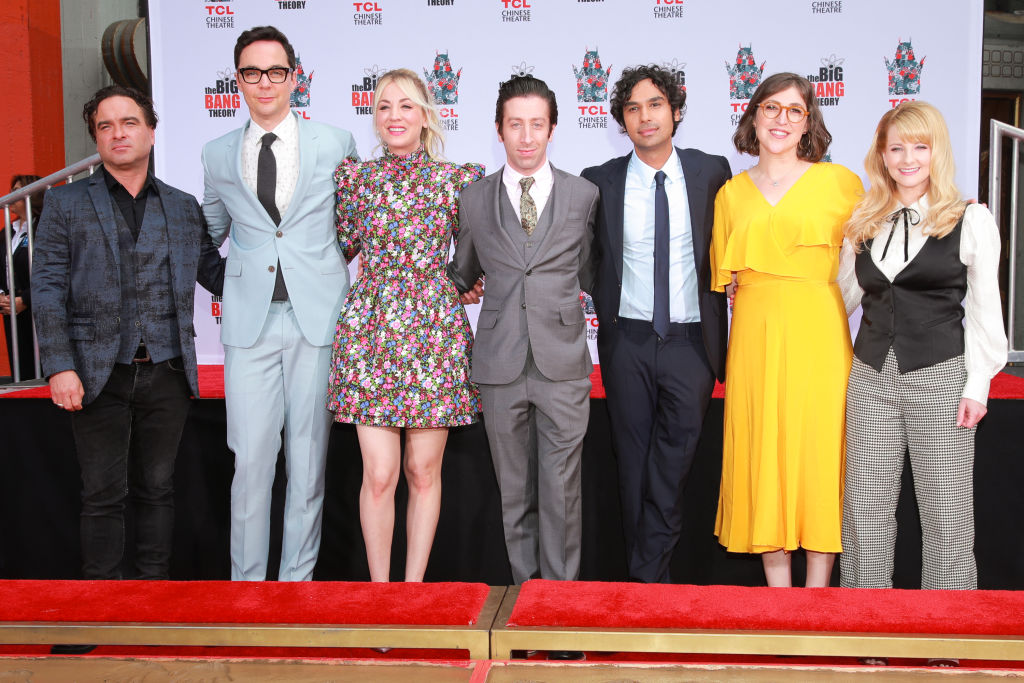 How will Raj, Penny, Howard, Sheldon, and Leonard take their final bow? How will the show's later additions – Amy and Bernadette – close out their narrative arcs? All remains to be seen, yet the woman famous for playing Penny (Kaley Cuoco) sat down with Pop Sugar to reveal one of her requests for the highly anticipated, hour-long series finale airing May 16.
While you may think the actress has penned Penny's conclusion (one that she has already pitched to the writers), Cuoco trusts that her character is in good hands. However, she has one, quite humorous, request.

Kaley Cuoco wants to see the elevator get fixed in 'The Big Bang Theory' finale

During her interview with Pop Sugar, Kaley Cuoco discussed Penny's character development across time, why she has appreciated her time in the role, and her thoughts on the series finale. Cuoco revealed that she has one small request. She stated, "I'd love to see the elevator get fixed."
Kaley Cuoco goes on to discuss what she believes are the writers' intentions regarding the series finale. She explained:

"Everyone is struggling to let go of this show, even the writers. I know that we're all going to freak out reading that final episode. I hope that whatever loose ends they felt [they] needed to tie up will be tied up. I'm sure they want to see where all these characters end up, and I think the writers don't want to leave some sort of ending. They want these characters to live on in people's minds and hearts, so it's going to have to be written in a very special way."


Pop Sugar
Based on Cuoco's analysis, as well as comments other actors on the show have made concerning the final episode, it's likely that the conclusion will feel like an end, but one that leads viewers to imagine where the characters' lives will go next. More of a "continuation conclusion;" you will say goodbye to the characters on the screen, but they will continue to live in your heart and in your mind, as Cuoco explained.

What's next for Kaley Cuoco following 'The Big Bang Theory?'

Cuoco recently launched her own production company, Norman Productions, and is helming a new project: The Flight Attendant. The actress, speaking about the new film, explained to Pop Sugar:

"This is the first time I have a project that I'm kind of nurturing from the beginning, so it's been a really interesting experience…It's got a lot of aspects. It's very sexy. It's a really well-written book, which is why I wanted to option it. I'm ready to bring the character to life."

Cuoco will produce and star in The Flight Attendant, which will be a TV movie; however, since the project has only recently been announced, it will be quite some time until we see the actress in the new role. Cuoco will also provide the voice for Harley Quinn in a new TV series focusing on the loony villain.
Cuoco has done a lot of voice work since starting on The Big Bang Theory, and it's likely that the actress will continue on this path while picking up TV and film roles suited to her desires and skills. To put it simply: Cuoco won't have to take a job for financial reasons any time soon.