Kanye West Didn't Like Wyoming At First But Now He's Fascinated By It
Fans might be surprised to know that Kanye West actually did not like Wyoming in the beginning. So what made him change his mind?
Kanye West and Kim Kardashian recently bought a huge property in Wyoming. The family seems to really love their new house and its location. In fact, it was West who first fell in love with Wyoming and wanted to get his wife on board.
However, fans might be surprised to know what West actually did not like Wyoming in the beginning. Read on below to find out why and what made him eventually change his mind.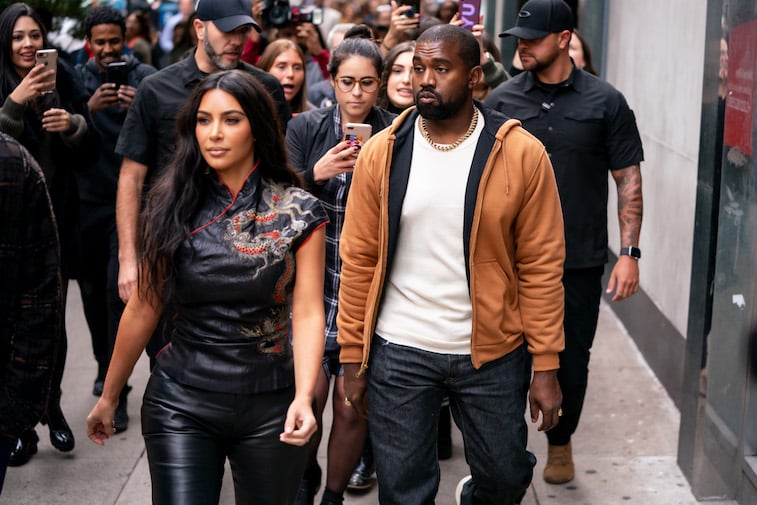 What the property that Kanye West and Kim Kardashian bought is like
On September 9, it was reported by People that West and Kardashian had purchased a ranch in Cody, Wyoming. The property has around 4,500 acres with views of the Rocky Mountains.
TMZ also shared that the ranch has lots of amenities, including eight lodging units, a restaurant, an event center, horse barns, corrals, and two freshwater lakes.
While it is not clear exactly how much West and Kardashian paid for the ranch, the place was originally listed on the market for $14 million.
How Kanye West came to like Wyoming
Before he and Kardashian bought the ranch, he had been spending a lot of time in the Cowboy State. In 2018, West spent months at a resort in Jackson Hole, Wyoming, to record an album. A source said that "it was the perfect place to create his music."
After the experience, West wanted to buy a place in Jackson Hole. He shared in a new interview with Apple Music: "I was looking for a multi-thousand-acre property… to set up the Yeezy campus."
However, because Jackson Hole did not have a lot of that size available for purchase, West went to Cody, which is about a few hours' drive away. When West first arrived at the ranch that he and Kardashian would eventually buy, he was not very impressed with the landscape.
"I was expecting something really green 'cause that's what I was used to," West said. "So I didn't like it when I first got here."
Yet, West ended up really liking the color of the land because he realized that it matches the "Yeezy tones."
Kim Kardashian initially did not like Wyoming either
When West took his wife to see a ranch that he had his eye on for the first time, Kardashian did not enjoy her time in Wyoming at first either.
Back in September, she told Jimmy Fallon that the place was quite undeveloped when she first went there with the children. She shared: "We go up to this cabin at the top. No electricity, iPads died… It's like in the wilderness. So, there's now no lights. I'm scared to death that a bear or something's gonna come… My phone died. There is literally no service – no nothing. I'm peeing in a bottle because there is no bathroom."
Kardashian would later discover that there was a hotel nearby they could have stayed at, though her husband thought it would have been a fun experience to be in the wilderness.
Of course, she would eventually come to like the Cowboy State and even said that she could "envision summers" and "some weekends" there.
Will Kanye West and Kim Kardashian move to Wyoming permanently?
After the family bought the ranch in Cody, there were reports that they were also looking at elementary schools in the area. However, a source later rebutted that, saying that Kardashian does not want to move to Wyoming.
"Kim likes visiting Wyoming, but she sees it more like a vacation place," the insider shared. "It's very quiet and private… But they are usually comfortable in luxury housing. The ranch only has simple housing. It's mostly cabins with no amenities at all. Kim just isn't a fan of the cabins."