Kanye West Threw Major Shade At Kim Kardashian's Ex-Husband Kris Humphries
Kanye West and Kim Kardashian have been happily married for five years now. However, many fans might remember that before they tied the knot in 2014, both of them were well-known for having relationships with other people.
While these relationships feel like distant memories nowadays, it does not seem like the couple gets along well with some of their exes. In fact, West recently poked fun at Kris Humphries, one of Kardashian's most famous exes. Read on below to see what West said about Humphries.
Kim Kardashian was married to Kris Humphries for 72 days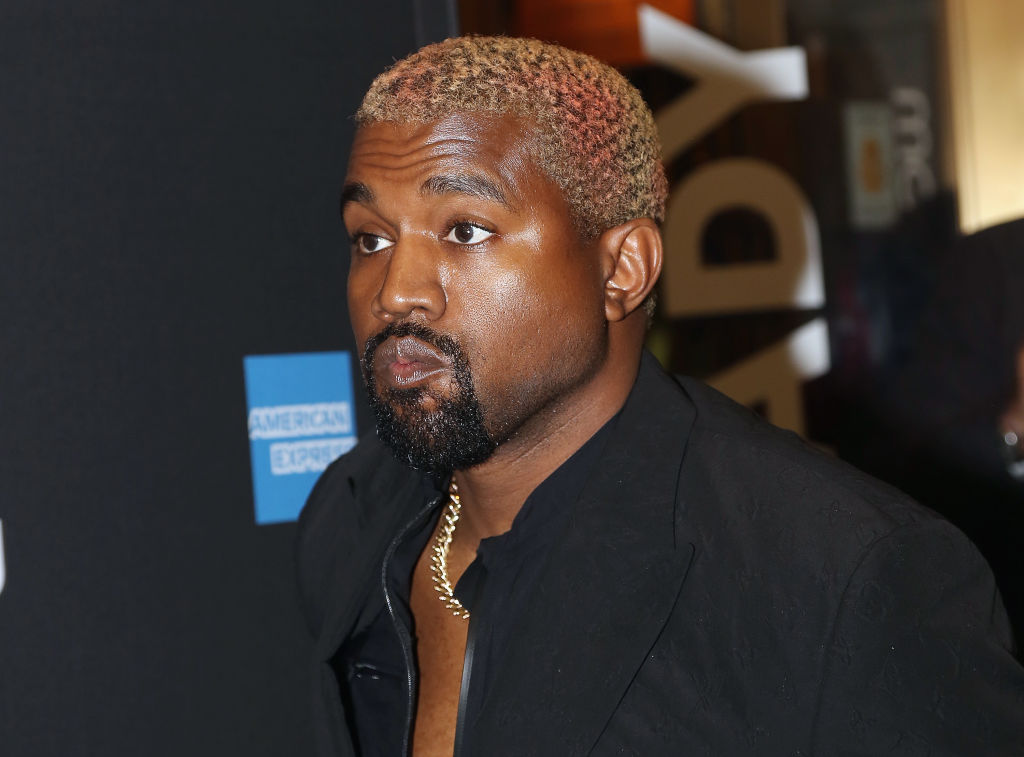 Kardashian and Humphries reportedly first met in late 2010 and began dating soon after. They kept their relationship on the down-low, but it was obvious to many that they were together.
By 2011, the couple was very much an official item. They surprised everyone by getting engaged in May 2011 with Kardashian sporting a $2 million ring. Then, Kardashian and Humphries got married in August of that year.
In honor of the wedding, Kardashian released a special fragrance called "Kim Kardashian Love." There was a lot of media frenzy surrounding the nuptial as well.
E! released a two-part special that let fans in on the wedding preparations as well as the ceremony itself. The wedding was one of the most expensive in celebrity history, costing around $10 million.
However, despite all the buzz surrounding Kardashian and Humphries' marriage, the two of them filed for divorce after 72 days together. Later on, some people close to Kardashian shared that there were red flags in their whirlwind romance.
Her sister, Khloe Kardashian, initially thought the marriage was a joke. Meanwhile, her mother Kris Jenner reportedly noticed something off during the wedding and said it was okay for Kim Kardashian to back out if she wanted to.
Kanye West joked about the 72-day marriage on TV
After Kardashian and Humphries' divorce, their short marriage became a running joke in pop culture. It got to the point where West could not help but take some digs at their relationship.
In a recent episode of James Corden's Carpool Karaoke, West joined Corden on a plane with his Sunday Service choir. West used the time to divulge in some information about married life to Corden.
West shared that, before he got married, some people around him initially thought that marriages were "uncool." However, after he settled down, those people ended up changing their minds.
Corden, then, said to West: "Who'd ever thought it would be uncool to marry Kim Kardashian? Everybody thought it would be cool to marry Kim Kardashian."
"Well, not Kris Humphries," West responded.
What is Kim Kardashian and Kanye West's marriage like?
It's clear that both Kardashian and West made some mistakes in their past relationships, but they seemed to have learned from them in order to make their marriage work. The two of them have shown time and time again that they support each other through thick and thin. For example, West supports Kardashian in her legal pursuits and Kardashian has been standing by West as he explores his spirituality.
They also spend a lot of time together as a family. West shared with Corden that he prefers to be at home with his wife and kids than go out at night.
Kardashian and West recently had a big fight that was shown on Keeping Up With the Kardashian, which makes many fans think that they might be drifting apart. However, the pair has not let that affect their marriage and are still showing to doubters that they are a united front. After all, Kardashian and West were friends for years before they began dating, so they likely have built a strong foundation for their relationship to stand on.