Kanye West Had a Surprising Reaction After Kim Kardashian 'Freaked Out' When Their Daughter Wrote on an Expensive Table
Parenting can present a number of challenges and, when it comes to little ones making mistakes, parents can have very different reactions. Case in point, Kim Kardashian recently shared the story of how her daughter Chicago wrote all over a pricey table and her husband Kanye West was surprisingly more relaxed about the situation.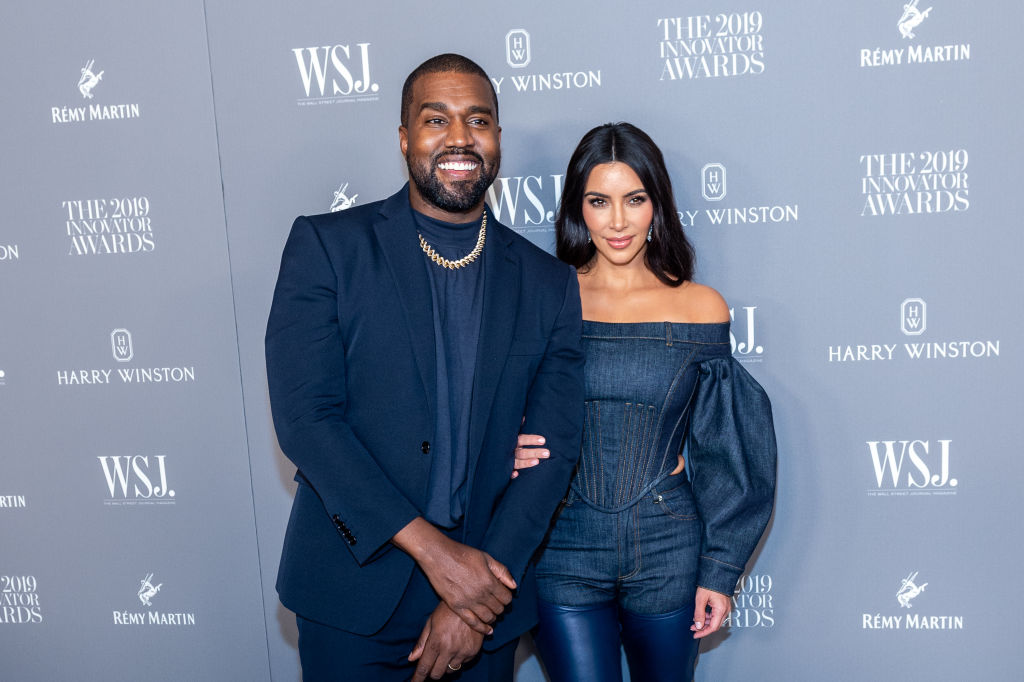 Kardashian shared how her children express themselves at home
During a December appearance on The Ellen DeGeneres Show, Kardashian shared how West was far more relaxed about their daughter drawing on a table with a Sharpie marker than she was. His attitude, it seems, helped her make an important realization about the value of things.
Kardashian was asked about their home's rather stark white furnishings and decor and the reality star explained that their kids have been able to express themselves creatively in their rooms.
She explained: "Their rooms are really festive and wild and everyone has a theme, so I let them go crazy in their rooms and the playroom. They respect the space everywhere else."
She added: "And you know what? It's just stuff. I actually don't really care."
Kardashian freaked out, but West had a different outlook
Kardashian's outlook hasn't been always been that laid back, as she shared her reaction to Chicago writing on an expensive table didn't go over so well with her.
The reality star explained: "I got this table made and Chicago took a Sharpie and wrote on the table. I was freaking out at first and then Kanye came home and was like, 'It makes it even better, it's art! We're gonna keep this forever!'"
Kardashian continued: "I was like, 'Uh, okay.' I would've freaked out. But it's just stuff."
Kardashian dished on the 2019 Christmas card
During her appearance on the talk show, Kardashian dished on how she had to Photoshop daughter North into their Christmas card image since she didn't want to be in it initially.
She explained, "North was having a day. She refused to be in the shoot and she just was crying because she wanted her specific hairstyle, whatever. I said, 'Fine you're not gonna be in the card. That's the decision, you're not gonna be in the card. I'm just going to take the family card without you.' And she was fine with that."
Turns out that the next day she had a change of heart, as Kardashian said, "she woke up and was like, 'Mommy, I really want to do a card.' Thank God the photographer was still in town. [North] said, 'I just want a photoshoot with just you.' So I said 'Perfect.'"
It was Photoshop to the rescue, as the makeup and shapewear mogul noted: "I called the photographer, had her come over. I said, 'I have no makeup on now, I look totally different. Let's just pretend — shoot us, but cut me out and you'll Photoshop her in.' And it looks like a beautiful card."
In the end, she shared, "I would've rather done it this way than the anxiety of what I went through of trying to get — I mean, Chicago has a cookie in her hand, I was really holding Psalm there, Saint was really there. The rest of us were there, but North… that was a lot. There's always one!"