Kanye West Thought He Was Misdiagnosed with Bipolar Disorder
Kanye West's mental health issues have been addressed by his wife, Kim Kardashian, in her Vogue cover story this month. Keep reading to learn what Kardashian had to say about her husband's mental health and his bipolar disorder diagnosis.

West's meeting with the president

During his October 2018 meeting with the president, West told him he was misdiagnosed with bipolar disorder and really had sleep deprivation, according to Vogue. He went on what some might call a stream of consciousness saying, "Trump is on his hero's journey right now."
West also brought up Trump's Make America Great Again (MAGA) hats. "It was something about when I put this hat on, it made me feel like Superman. You made a Superman. That's my favorite superhero. And you made a Superman cape for me."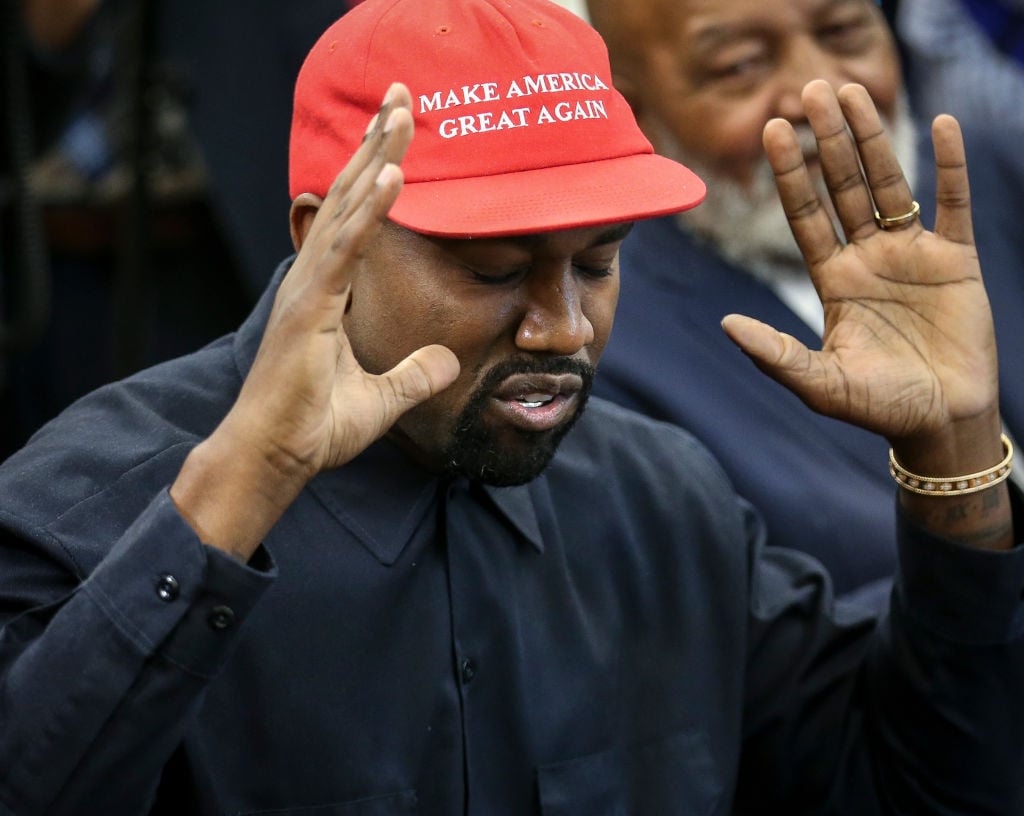 He also said he looked up to Trump. "You know, my dad and my mom separated so I didn't have a lot of male energy in my home and also I'm married to a family that, you know — not a lot of male energy going on. It's beautiful though."
In the Vogue interview, Kardashian talked about how her husband wearing a MAGA hat made her feel.
"I can be sitting there crying: OH, MY GOD! TAKE OFF THE RED HAT! Because he really is the sweetest person with the biggest heart. I stopped caring, though. Because I used to care so much. I was making it such an issue in our relationship. And in my life. It gave me so much anxiety."

West also performed on Saturday Night Live where West made comments about the president as the credits were rolling and received mixed reviews from the crowd. On a recent episode of Keeping Up with the Kardashians, his wife told her family that he might not be invited back after what happened.

Kardashian on West's diagnosis: 'We're in a pretty good place'

Since the meeting with the president in October 2018, West has changed his mind about his diagnosis. After getting conflicting medical advice, West now believes he has bipolar disorder. And he and Kardashian have been working together to cope with his mental issues.
"I think we're in a pretty good place with it now," Kardashian said. "It is an emotional process, for sure. Right now everything is really calm. But we can definitely feel episodes coming, and we know how to handle them."

'Medication is not really an option' for West

"For him, being on medication is not really an option, because it just changes who he is," Kardashian said.

She went on to say that she and her husband now know what will set off his bipolar disorder. "Traveling a lot does set it off, so he doesn't travel as much as he used to," she added.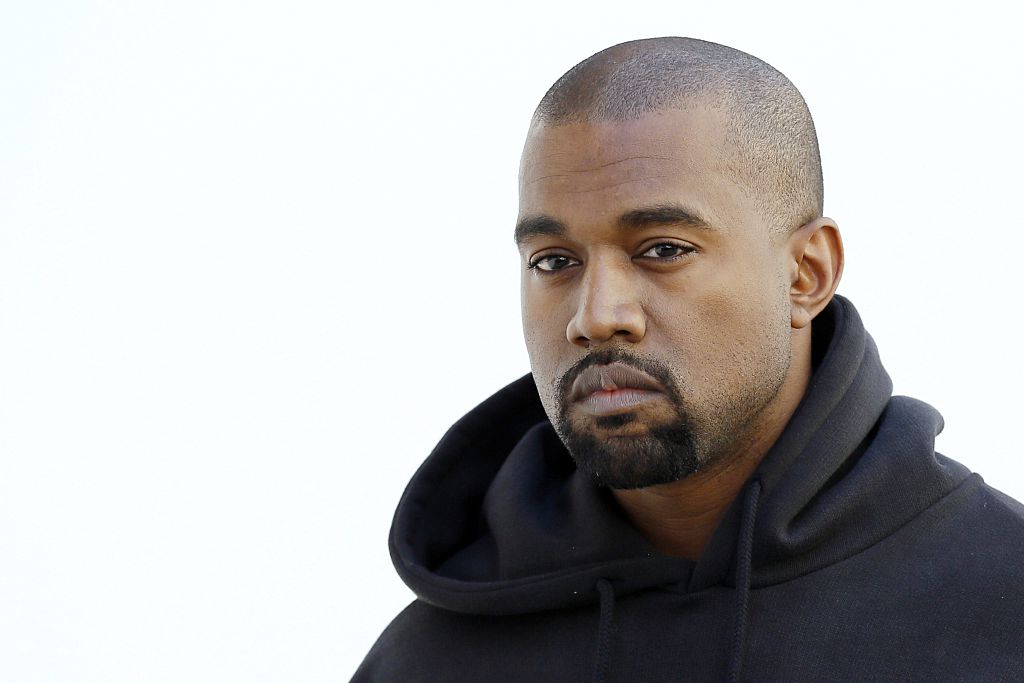 "But honestly, I never want to speak for him, because I am not in his mind," Kardashian said.
"But I think some of the hurtful things that I read online…What is she doing? She's not stopping him… Like it's my fault if he does or says something that they don't agree with? That's my husband. I share every opinion that I have and let him know when I think something's wrong. Or if it comes to him being in the middle of a bipolar episode, I'll do everything to be supportive and help to calm the situation."