Kanye West Wants To Change His Name To This Ridiculous String of Words
"Now all I need is y'all to pronounce my name. It's Kanye, but some of my plastics still say Kayne." This is a line from one of Kanye West's earliest mainstream releases.
In "Diamonds from Sierra Leone" on the 2005 album Late Registration, West was lamenting that many people didn't even know how to pronounce his name, but that's certainly not a problem for the megastar these days. 
Now it looks like he might complicate things even further. What might West change his name to and why? Read on to find out.
Everyone knows Kanye West's name these days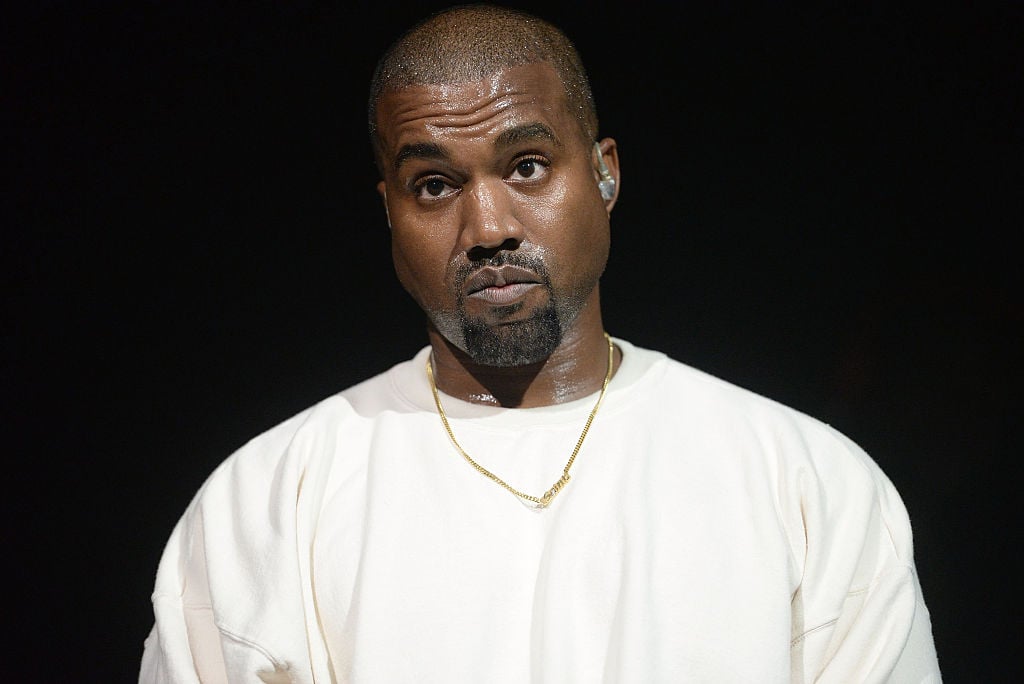 Of course, in the years since Late Registration, West has certainly exploded onto the music scene. His award-winning albums have made him one of the most successful musical artists of all time, and he is tied with Jay-Z as the most decorated hip hop artist. Plenty of people who didn't know his name in 2005 have certainly grown to become fans and critics in the meantime, but they all definitely know who he is.
Music is not the only way that he has gained notoriety. His bizarre and controversial friendship with Donald Trump has people who have never listened to his music saying his name. His marriage to Kim Kardashian, one of the most recognizable reality TV stars in the world, spread his fame through a whole new world of fans. On top of that, high-profile antics like his interruption of Taylor Swift's acceptance speech and his controversial comments about George W. Bush have sent him to the news headlines more than once.
Kanye West is looking at a new career endeavor
It can sometimes be hard to separate West's larger-than-life persona from his mental health concerns. The artist has had some very public meltdowns and has been hospitalized and treated for bipolar disorder. The disorder is often marked by irrational behavior and troubling outbursts, both of which have been featured in West's public life. 
Recently, he made headlines for erecting domes in an attempt to build prototypes for a housing community designed to address homelessness. When his California neighbors complained about the ordinance-violating construction, he relocated to Wyoming where he has a lot more land (and theoretically a lot more freedom) to do what he wants.
As the artist's career has seemed to shift from music to fashion to some kind of philanthropic endeavor, he is now solidifying what looks like a new path forward. His Sunday Service project started as a religious music worship event, but it has grown to epic proportions. Many fans have speculated that he's laying the groundwork to start his own church.
His latest album is titled Jesus Is King, and he is shying away from curse words and changing his public persona to better align with the Christian image he seems to be crafting. His comments about his extremely large tax refund suggest that he's well aware of the ways a church designation might help him financially. 
Would a name change help with Kanye West's project? 
What does all this have to do with West's name? Well, back on Late Registration, he just wanted people to know who he was enough to pronounce his name right. These days, the artist has a bigger goal: he wants the world to recognize his success.
He's peeved that Forbes Magazine didn't list him as a billionaire, claiming that he showed a receipt for his shoe company's profits that proved he's reached that level of financial success but didn't get the recognition.
He thinks changing his name might help make the point: "When people say it's crass to call yourself a billionaire, I say I might legally change my name to Christian Genius Billionaire Kanye West for a year until y'all understand exactly what it is," the rapper-turned-religious-leader explained.