Kanye West's Former Bodyguard Reveals the 'Ridiculous Rules' He Had to Follow While Working for the Rapper
Kanye West isn't your Average Joe. He has what many people would describe as an abnormal personality and often makes headlines for doing and saying off-kilter and unconventional things — from touting himself as a God to calling slavery a "choice."
It's gotten to a point where fans are hardly ever shocked by what they see when it comes to the "Jesus Walks" rapper. But we have to admit that our jaws slightly dropped when we heard all the rules West allegedly made a former bodyguard follow.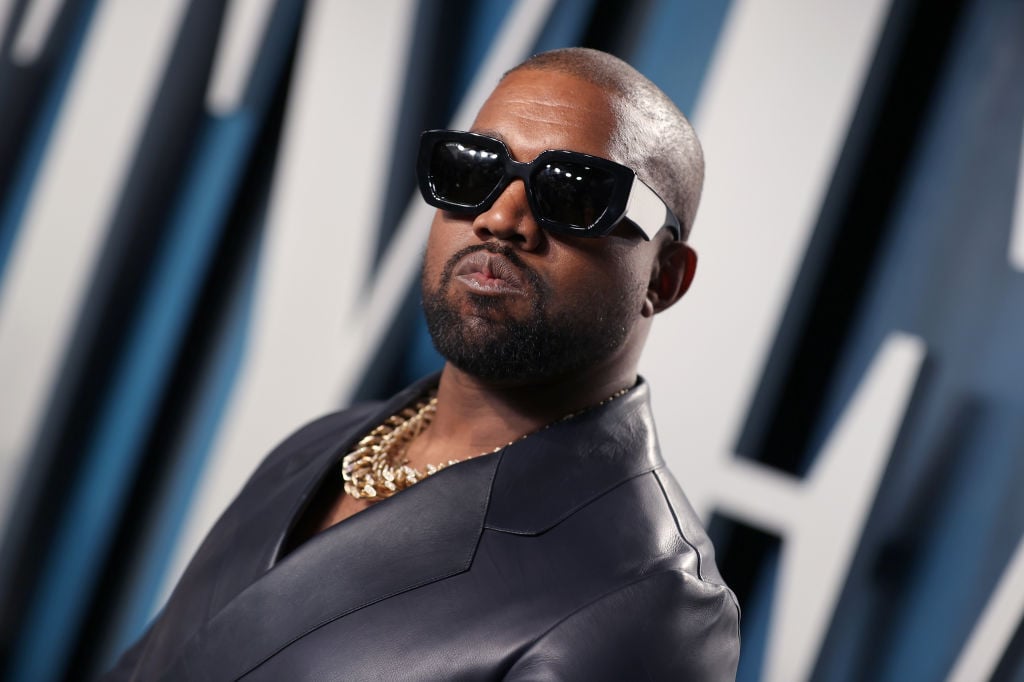 Kanye West's former bodyguard shares his experiences with the artist
Former bodyguard Steve Stanulis opened up about his experiences with the YEEZUS star in a recent interview on the Hollywood Raw podcast. He claimed that things were weird from the moment they met, detailing how bold and demanding West allegedly became mere moments after they were introduced during a past fashion week.
"When he gets there, we get into the elevator and he's like, 'Aren't you going to push what floor we're going to?'" Stanulis alleged (via Us Weekly). "I said, 'I have no idea, it's my first day.' So he starts ranting: 'So you mean you didn't call ahead to find out where I'm supposed to be going?' I said no, so he's ranting and raving."
Trying to resolve the situation, Stanulis said he offered a few suggestions on how to move forward.
"One, you could tell me what button to press, and now I'll know. Two, you could press the button, and I'll see which one you press and then I'll know," he recalled. "Or three, you can sit in here all day and tell me how important your time is and we are not going to go anywhere. And again, that was our first interaction. He went for the first option."
RELATED: Is Kim Kardashian Bothered by Kanye West's Strict Rules?
Steve Stanulis talks about Kanye West's alleged rules
From that day, it seems like things only became even more awkward. Stanulis claimed that once he was brought on to the team, he experienced many other tense moments with West.
"It happened numerous times," Stanulis claimed. "I gave him the one, two, threes."
One thing that stands out is some of the rules he was allegedly made to follow. Sharing an example, Stanulis said: "He wanted you to stay 10 paces behind him on a city street. So obviously, if someone is going to come up and do something, by the time I run up and try to prevent it, it would have already happened."
Despite working with a host of stars with bad raps including Woody Harrelson, Stanulis claimed that West stands out, branding the rapper one of his "least favorite" clients.
Why Steve Stanulis no longer works for Kanye West
Complex reports that West allegedly fired Stanulis after seeing him talking to Kim Kardashian West just before the 2016 Met Gala. Stanulis told The Daily Mail that, despite rumors, he had not been hitting on the reality star but simply trying to check in about a possible change of plans related to the event.
RELATED: Kim Kardashian West Gives 1 Reason Why She and Kanye West Are Still Together
A representative pushed back on his claims in a statement shared with Complex, saying: "The West Family will no longer tolerate the spreading and selling of fake stories in an desperate, transparent and shameless attempt for publicity at their expense. This sad, parasitic maniac has violated every basic human tenet of decency with his story of lies. As such, the Wests will explore all legal means at their disposal to silence this nonsense." 
Complex noted that Stanulis only worked with West for a short 15 days before his firing. He is now pursuing a career in the entertainment industry.