Kardashian Curse: Why Did NBA Fans Want Kendall Jenner and Ben Simmons to Break Up?
It appears that NBA fans got what they asked for. After a flood of tweets asking Ben Simmons to break up with girlfriend Kendall Jenner, it was reported the two have split. But, why would fans be so harsh with their advice? Why would the world not want two people who care about each other to be happy together? Unfortunately, it all comes down to a silly, superstitious curse.
Kendall Jenner and Ben Simmons' relationship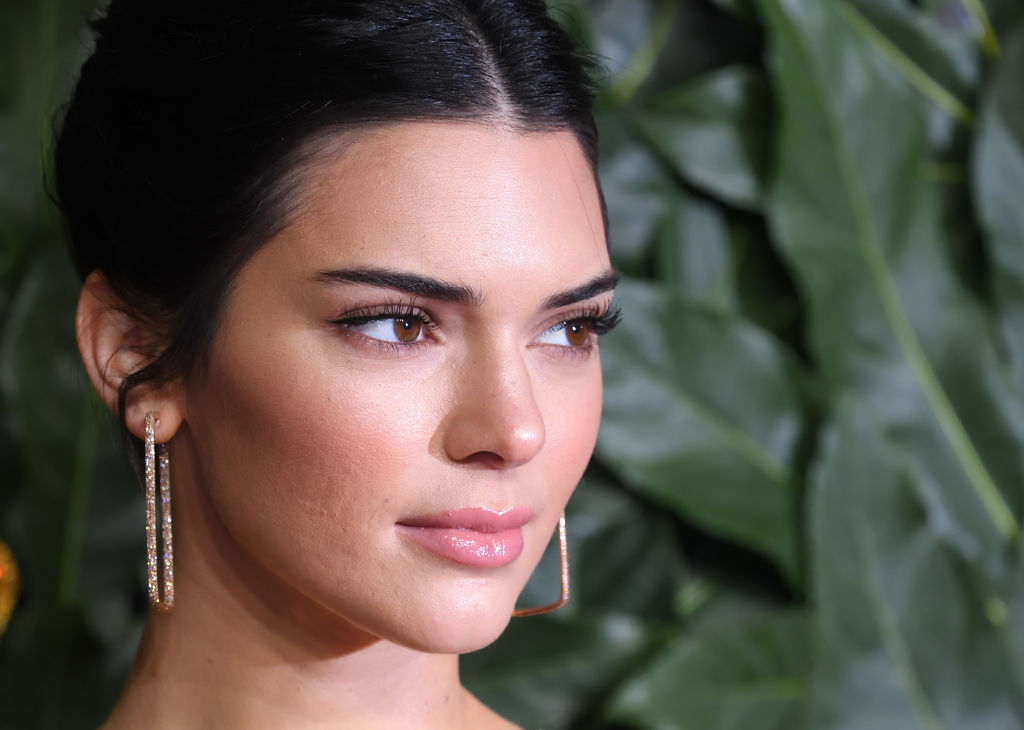 Jenner and Simmons, a Philadelphia 76ers point guard, have been linked as a couple in the press for about a year. Although the relationship was not officially confirmed until February of this year when Jenner discussed the relationship during an interview with Ellen DeGeneres. When DeGeneres asked how long they've been seeing each other, Jenner simply answered, "For a bit."
The couple met through mutual friends and kept their relationship private and out of the public eye. Jenner told Vogue Australia that she's learned from the very public relationships that her sisters have gone through, and because of that, she wants to keep her own romances private. "I'm also very young and right now I feel like relationships aren't always super certain," Jenner told the magazine, "and I don't want to bring too much attention to something if you don't really know long term [what will happen]."
Why NBA fans wanted Kendall Jenner and Ben Simmons to split
When the Philadelphia 76ers were knocked out of the playoffs earlier this month, fans began to beg Simmons to break things off with Jenner, and instead focus on his basketball skills. They were convinced Simmons was distracted by the relationship and needed to put his focus back into the game.
As reported by Hollywood Life, fans tweeted comments, such as, "Ben needs to dump Kendall and work on his jumpshot." Another tweeted, "Ben Simmons this is your last chance… make this off-season count. I want to see that mid-range jumper. I want you to shoot the ball and dominate… please don't just hang out with Kendall, get to work!!!"
NBA fans also tweeted at Jenner, asking her to leave her beau for the sake of the team. One fan simply wrote, "LEAVE BEN SIMMONS @KendallJenner."
What is the Kardashian Curse?
So were NBA fans so insistent that the couple split? It all comes down to something called the Kardashian Curse. Sometimes also referred to as the Kardashian Kurse, using the K-spelling that the Kardashian family are so fond of. However, I doubt they are very fond of this particular superstition.
It all started when people began to notice that when professional athletes started dating a Kardashian, their game would suffer. Some examples of previous "victims" of the curse are:
Lamar Odom: The former Los Angeles Laker was at the peak of his career when he started dating Khloe Kardashian in 2009. The pair were soon married, but Odom began a long and dark spiral. Rumors of hard partying, addiction, and affairs followed Odom, until in 2015, he was found unconscious in a Las Vegas brothel. Soon after that, the couple divorced.
Tristan Thompson: In 2016, Thompson, of the Cleveland Cavaliers, entered a relationship with Khloe and the two soon had a daughter, True Thompson. Fans blamed the Kardashian curse when the Cavaliers lost the 2017 NBA finals. Several cheating scandals brought an end to the relationship this year.
Reggie Bush: Bush dated Kim Kardashian in 2007. Before the relationship, he had been the number two overall pick of the 2016 NFL Draft and had won the Heisman Trophy. After two years together, the couple split and Bush's rushing numbers drastically declined. He became the first running back in NFL history to retire with negative yardage.
Why the Kardashian Kurse is nonsense
According to a source for People, Jenner and Simmons have decided to go their separate ways. It's hard to say how much of the split had to do with pressure from NBA fans and how much was to internal issues. But we have to imagine it would be a lot of pressure for a relationship when thousands of people are blaming it for the failure of a sports team.
In some respects, the Kardashian Kurse seems like a self-fulfilling prophecy. Especially in this case. Any time an athlete, that just happens to be dating a Kardashian, has some bad luck in the game, the relationship has become the scapegoat for thousands of fans. That's a lot of pressure for two people to handle.
It also seems a bit silly for fans to put their hopes for a sports team above the happiness of its players. What if Jenner made Simmons really happy, but all the outside pressure became too much? It's a little unfair when fans start expecting players to put their entire lives on hold for a game. Let's just hope that whatever caused this split, it really is the best thing for Jenner and Simmons. Hopefully, they can move on and find happiness.