Kardashian Fans Say Khloe Kardashian Changed After Lamar Odom Cheated on Her
The experts say that each relationship we have can profoundly change who we are and how we experience new relationships moving forward. This may be why the fans are convinced that Khloe Kardashian is forever changed since Lamar Odom cheated on her.
It's no secret that Kardashian and Odom have a deep connection, despite their demons and past. She admitted in the past that she may always love him.
Odom regrets how he treated his ex-wife and attributes their relationship demise to his addictions. It might be an indication that this particular split, may have made a lasting change on Kardashian, overall.
Fans are speculating about Khloe Kardashian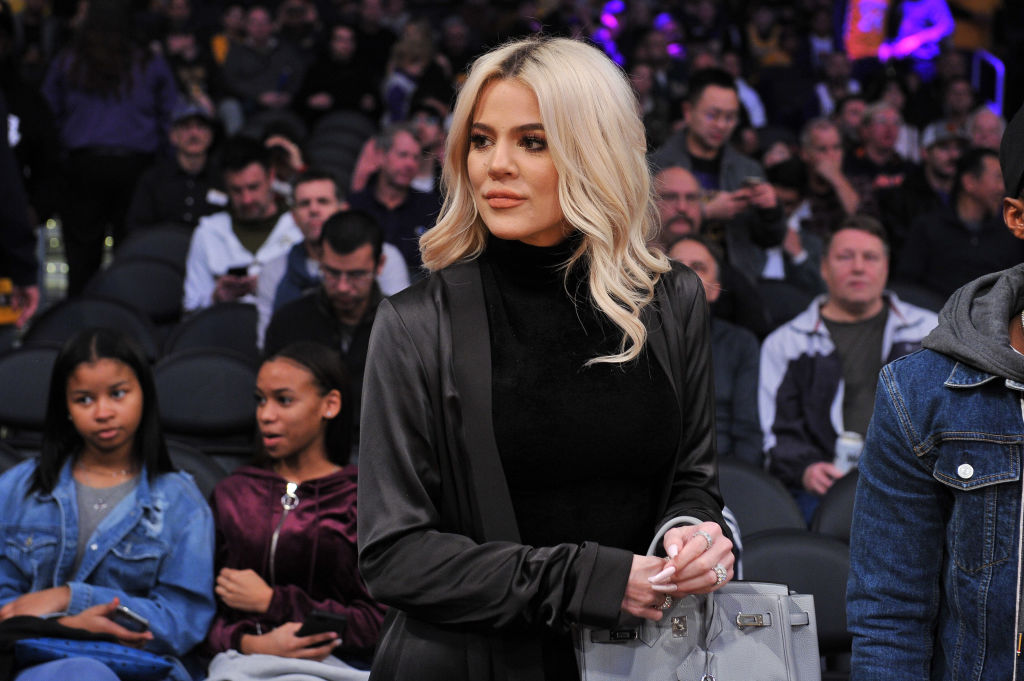 The Reddit threads are lighting up with opinions about the 'new Khloe.' Some are claiming she's shed her tomboyish, fun former self, to take on a fabricated, more sophisticated persona.
The fans miss the carefree Khloe, and many are blaming Odom for the attitude shift. It may be that her past insecurities with infidelity in the relationship, and recent missteps with Odom, have taken a toll on her perspective.
Others are citing a need for therapy, considering all she's been through over the last five years. But, it's not a secret that several of her family members are anti-therapy.
What you may not know about Khloe Kardashian's marriage with Lamar Odom
Kardashian met the L.A. Lakers star at a welcome party in 2009 for one of Odom's teammates. It's rumored she ran up a $3,000 tab, for which Odom paid.
While they did their best to keep the relationship private, Odom's struggle with addiction soon became apparent to everyone. He already had children with his ex but was also intent on having kids with Kardashian.
Succumbing to his pressures, Kardashian announced later that she 'fake tried' to conceive with fertility treatments. She knew then the relationship was becoming toxic, and bringing a child into the drama wasn't a smart move.
How has Khloe Kardashian changed?
If it's not just the crazy circumstances around her past relationships, Kardashian might be different for other reasons. She's lost weight, which may be viewed as a positive health change. But, in previous episodes since her weight loss, Kardashian discusses how people used to tell her how fat she was. The social media bullying had gotten out of hand.
So, how has she changed? She's clearly altered her perspective and taking in the view of her life from a new vantage point. Some fans are calling is a false sophistication. But, it may just be a shift in maturity and personal wellness.
Being carefree and unassuming can certainly put you in undesirable positions. It's possible that she's had enough of finding herself in predicaments, dealing with cheaters, and being bullied. After all, making changes is a sign of growth.
Why fans are so invested in Khloe Kardashian's relationships
Let's be frank: Kardashian has been a magnet for tumultuous relationships in the past. Fans tuned in initially, to scope out the aftermath of each potential train wreck.
But then it's as if everyone became protective of her and empathized with her. The cheating exes got out of hand, and fans became outraged, especially with Tristan Thompson earlier this year.
The NBA athlete crossed the line with fans by not only cheating on her but stepping out with her sister's bestie. It's as if the public put their proverbial foot down and said, enough is enough. Imagine if the fans feel like they've had enough, it probably makes sense she shares the same sentiments, right?
Kardashian may be changing, and the fans may not completely agree with the new personality. But, it may just be she's had enough too and feels it's time for a revamp.