The Kardashian Sisters Just Bonded in the Most Bizarre Way
The Kardashians have always been an extremely close family. Since Keeping Up With the Kardashians premiered back in 2007, the sisters have proven they're closer than most siblings are. The women do their best to bond together, whether it's grabbing lunch or taking an exotic vacation. But they just bonded in a way that's much more bizarre than either of those.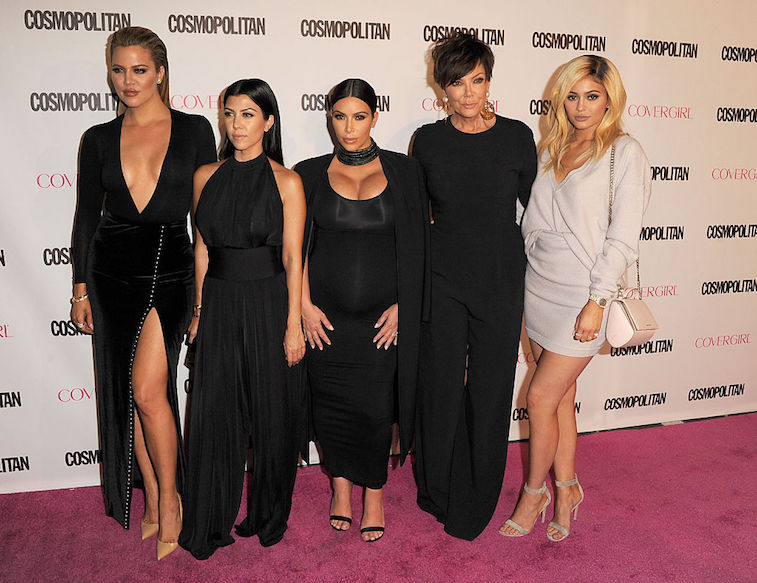 The Kardashian sisters don't let anything come between them
No matter how famous these sisters get, they will always have each other's backs. While they bicker the same way any siblings do, all of them have had an incredibly close bond, which was noticeable as soon as the show premiered back in 2007. Although Kendall and Kylie Jenner were very young when the show started, they still spent a lot of time with their older sisters. Now, the family frequently takes vacations together and gets dinner together. And they're raising the next generation of Kardashians (as in, their kids) with the same close bond that all of them have.
Khloe Kardashian was dealing with bad migraines in the show's most recent episode
In the most recent episode of Keeping Up With the Kardashians, Khloe was battling serious migraines. She felt extremely nauseous, could hardly look at the light, and claimed she couldn't see out of one eye. She also noted that she had thrown up some blood, and things got serious. Khloe decided to visit the doctor and have an MRI of her brain done to make sure the problem wasn't worse than it seemed. Thankfully, everything looked fine, but prior to the brain scan, her family thought there was a chance she could be pregnant and that it wasn't a migraine that was causing the nausea.
The sisters decided to all take pregnancy tests together
On the show's most recent episode, Khloe was spending time with several of her sisters and Kris when she told them about how nauseous she'd been feeling. Instantly, Kylie suspected Khloe might be pregnant and asked if she was willing to take a pregnancy test. Then, Kylie suggested that they all take a pregnancy test along with her to calm her nerves a bit. "Mom you take one, too," Kylie suggested, even getting Kris in on the family's bonding moment. And before we knew it, the Kardashians were getting closer than ever — by taking pregnancy tests in the bathroom. It turned out Khloe wasn't pregnant, but it's definitely a moment none of them will forget.
The sisters and Kris have had their share of arguments
While family is forever, there is no doubt the sisters argue every now and then. Kendall and Kourtney recently hit a rough patch when Kendall felt her older sister was intentionally making fun of her all the time. And Kris and Kylie were at odds over Kris' office space in Kylie's new Kylie Cosmetics headquarters. But, as with most reality television shows, the women always work things out by the end of the episode. Thankfully, they'll always be able to share a laugh while looking back at that one time they all took pregnancy tests together.
Check out Showbiz Cheat Sheet on Facebook!