Kardashians Defend Product Endorsements After Being Called Out for Promoting Body Shaming
The Kardashians and Jenners have a plethora of endorsement deals and are often seen on social media singing the praises of a variety of products. Following the recent criticism from actress Jameela Jamil about the Kardashians/Jenners helping to promote body shaming, they're finally speaking out.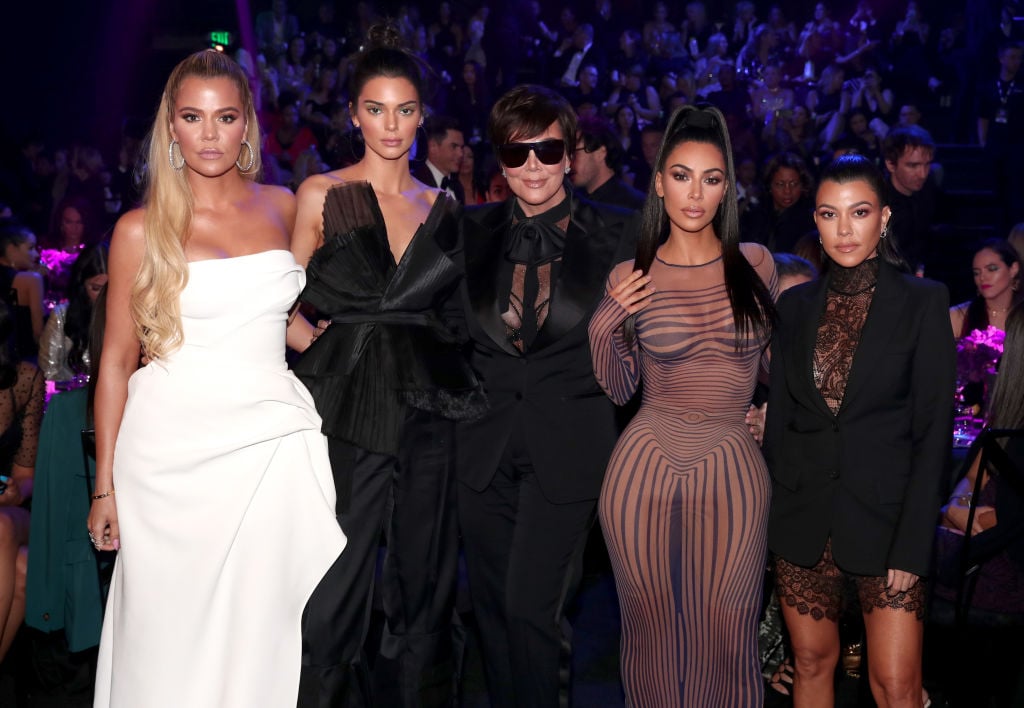 Kardashians-Jenners faced backlash over their endorsements
Kris Jenner, Kim, Khloe and Kourtney Kardashian, and Kendall and Kylie Jenner were recently interviewed by The New York Times and discussed some of their business ventures.
With their success comes plenty of criticism and The Good Place star Jamil was outspoken in her attack on one of Khloe's recent social media posts promoting a weight loss shake.
Jamil said in a comment on Khloe's Instagram at the time: "If you're irresponsible to: a) own up to the fact that you have a personal trainer, nutritionist, probable chef, and a surgeon to achieve your aesthetic, rather than this laxative product… And b) tell them the side effects of this NON-FDA approved product, that most doctors are saying aren't healthy. Side effects such as… cramping, stomach pains, diarrhea and dehydration…Then I guess I have to."
She added: "It's incredibly awful that this industry bullied you until you became this fixated on your appearance. That's the media's fault. But now please don't put that back into the world, and hurt other girls, the way you have been hurt. You're a smart woman. Be smarter than this."
Khloe Kardashian maintains she's transparent about having a trainer
In the interview, Khloe explained that it's well known that she has a personal trainer but doesn't have a personal chef that helps her with diet and nutrition.
She explained how she posts her training sessions on social media, noting, "Well, listen, I am showing you what to do, silly person, 15 repetitions, three times, here's the move…"
While she has no issue with the products she endorses, she did admit some early missteps, sharing: "I think in the beginning of our careers we got really excited like 'OMG, a brand wants me!' and sometimes it might not be an alignment with things you believe in."
She added: "You step into this whirlwind and this whole life and for the past five, six years, at least, we've been very particular about what we do and very authentic — I know that word is so overused."
Kendall Jenner admits promoting the Fyre Festival was 'a risk'
Hindsight being 20/20, Kendall shared that she received backlash for promoting the Fyre Festival on Instagram, for which she received $275,000. Kendall noted: "You get reached out to by people to, whether it be to promote or help or whatever, and you never know how these things are going to turn out, sometimes it's a risk."
She further explained how it's really a learning experience, noting: "I definitely do as much research as I can, but sometimes there isn't much research you can do because it's a starting brand and you kind of have to have faith in it and hope it will work out the way people say it will… You never really know what's going to happen."
Jameela Jamil responds to the interview
Jamil was less than impressed by what the Kardashians and Jenners had to say about promoting diet products. She fired off a tweet that summed up her thoughts on the interview, writing: "Essentially, 'f**k the young, impressionable people, or those struggling with eating disorders, we want the money.' I have been given these same opportunities to flog this stuff, and I don't do it, so they don't have to. Thank you, next."