Kate and William or Meghan and Harry: Which Royal Couple Do Fans Enjoy More?
Whenever royal couples Prince William and Kate Middleton or Prince Harry and Meghan Markle make an appearance, the crowds go wild! Cameras go off like crazy, and fans line up in the streets for hours to catch a glimpse of the royals. It seems that wherever they go, both couples create quite a sensation. So, which couple do fans enjoy seeing more – William and Kate or Harry and Meghan?
William and Kate are more reserved
The brothers have different styles. William and Kate are typically much more reserved, rarely showing any PDA, and sometimes appearing with their children. They absolutely love greeting well-wishers and doing charitable work. It also does not go unnoticed that Kate hardly ever breaks royal protocol with her fashion choices. While she always looks impeccable while making an appearance, her outfits certainly follow the queen's guidelines.
The Duke and Duchess of Cambridge tend to be a little more formal, especially when they are in front of the cameras. This doesn't mean they don't like to have fun, or that the public doesn't adore them. An appearance by William and Kate is something that everyone looks forward to!
The more relaxed couple
On the flip side, Harry and Meghan are just a little more relatable as a couple. They don't hesitate to share a tender moment such as a hug or a loving look, and they walk hand in hand almost everywhere they go. While this may have to do with the fact that Harry is not a future king like his brother, it makes royal fans feel a little more connected to the couple. The Duke and Duchess of Sussex interact with fans just a little more than William and Kate, sometimes stopping to hug small children in the crowd, something that the Duke and Duchess of Cambridge almost never do.
Meghan is a bit more of a rule breaker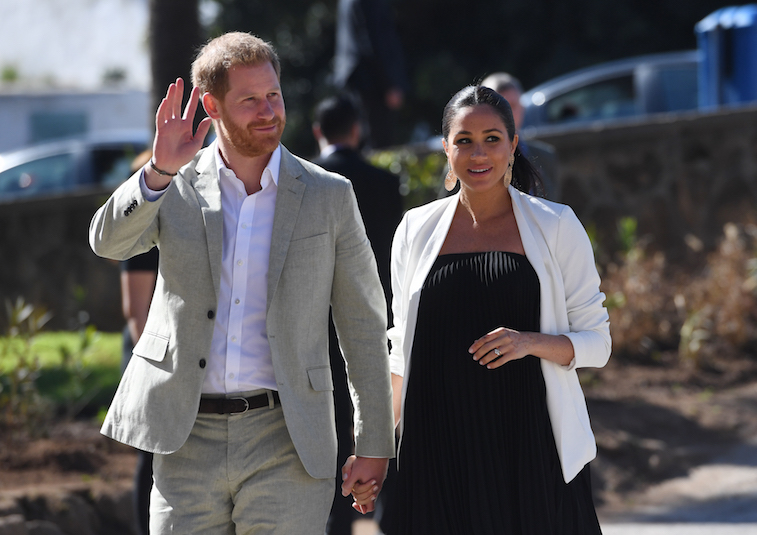 Unlike her sister-in-law, Meghan tends to break the rules a little more. She will often be seen wearing skirts or dresses without pantyhose, something that is generally frowned upon by Harry's grandmother, Queen Elizabeth II. Meghan is also known to take fashion risks such as wearing sparkly dresses or dressing in bright colors as opposed to the neutral tones the Royals are expected to wear. She even wore a wedding dress that put her bare shoulders on display. Although this may have been considered "breaking" the rules, it was a look that was loved by the world and inspired wedding dresses for many brides to be.
They talk about their upcoming baby
Meghan and Harry are understandably over the moon about the arrival of their first child this spring! Whenever they make appearances or do walkabouts, they are more than happy to talk about their upcoming baby. Meghan has taken suggestions regarding baby names, and the couple shared their plans for the decor in the baby's nursery in their new home at Frogmore House. The Duchess also tends to put her baby bump on full display with whatever she wears, and never hesitates to cradle or cuddle her bump in front of the cameras. Kate, on the other hand, almost never touched her bump, or talked about her pregnancy with fans.
Which couple do fans enjoy more?
While the public absolutely loves both royal couples, they may enjoy the adventures of Harry and Meghan just a little more! The Duke and Duchess of Sussex are slightly more down to earth than William and Kate, making royal fans feel more of a connection on a personal level. This is not to say that we don't enjoy seeing William and Kate make appearances! Both royal couples are special in their own way, and we simply cannot get enough of both Princes and their wives!