Kate Beckinsale and Pete Davidson Kissing at Hockey Game: Are Things Getting Serious?
It looks like Pete Davidson and Kate Beckinsale are a legit couple — the pair were spotted kissing at a Rangers hockey game yesterday and the pics are pretty steamy. This comes on the heels of Davidson and Beckinsale holding hands as they were coming and going from an SNL after party over the weekend.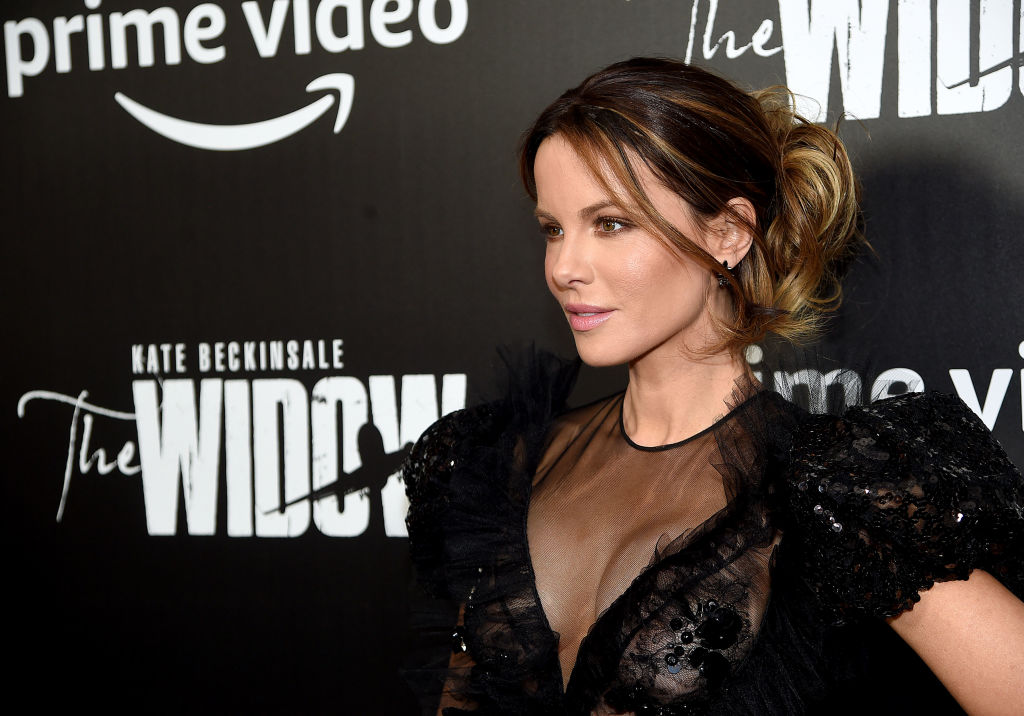 Beckinsale and Davidson first got flirty at the Golden Globes
The first dating rumors kicked off when Davidson and Beckinsale were seen acting flirty at a Golden Globes after-party. A source told Us Weekly at the time: "She was following him around a bit and waiting for him," adding, "People approached her and she didn't want to talk to anyone else… It definitely seemed like Kate was interested in him."
Following that flirtatious sighting, Davidson and Beckinsale were seen holding hands leaving a club in Los Angeles after he performed. Last week, the couple were spotted dining in New York City.
Pete Davidson and Kate Beckinsale's hockey game PDA
Though their PDA has mainly consisted of hand holding, yesterday the couple took things to the next level — they were spotted fully making out at the Rangers hockey game. It looks like they've absolutely confirmed that they're dating, as the two locked lips pretty passionately for a sporting event.
Photos also captured the couple laughing, Beckinsale hanging on to Davidson, and the two holding hands during the night. Fans noticed that Beckinsale and Davidson's very public display of affection appeared to include Antoni from Queer Eye looking a bit uncomfortable.
Beckinsale addressed the dating rumors on Instagram
While the couple hasn't made their relationship status Instagram official, Beckinsale has sort of addressed the dating rumors. When one fan commented on one of her Instagram photos: "Disappointed in your dating choices," she replied: "Fairly let down by your wonky beard but thought rude to say."
On another Instagram photo of her mother, a follower commented: "Dear heavens, Kate. Not Pete Davidson." Beckinsale responded: "No that's my mother. Easy mistake."
Pete Davidson is reportedly Kate Beckinsale's type
While many have wondered why Kate Beckinsale would be interested in a much younger man, a source told Us Weekly: "Kate is into Pete and he's exactly her type… she likes young guys who make her laugh."
Another source revealed to E! News: "She has fun and doesn't take anything too seriously. She has spent some time with him and thinks he's very funny and charming. It's definitely not anything intense."
The source added that "she thinks he's great and she just loves all the laughs she has with him."
This isn't the first younger guy that Beckinsale has dated — she was linked to 23-year-old comedian and actor Matt Rife last summer and 30-year-old actor and comedian Jack Whitehall last fall.
Beckinsale reportedly isn't looking for a serious relationship right now, as a source revealed: "She was really hurt after her marriage with Len ended. She wants to have fun with guys and date around. She loves the attention from the younger men she dates."