Kate Beckinsale Spotted Holding Hands With Pete Davidson; "Loves The Attention" Younger Men Give Her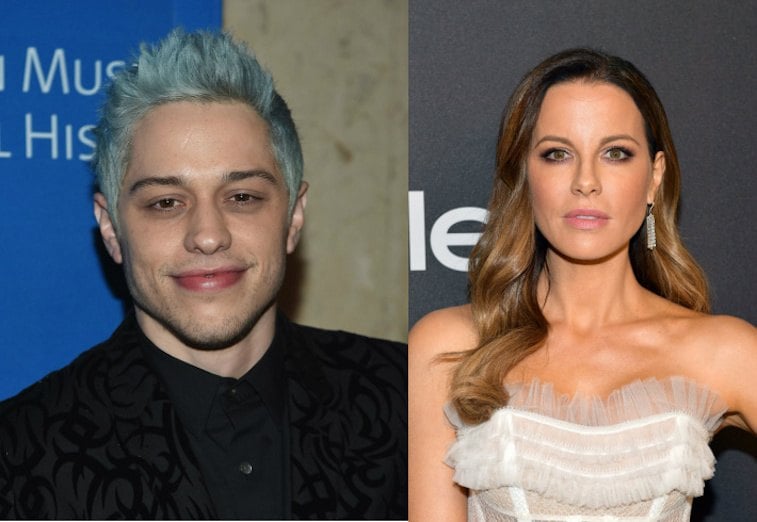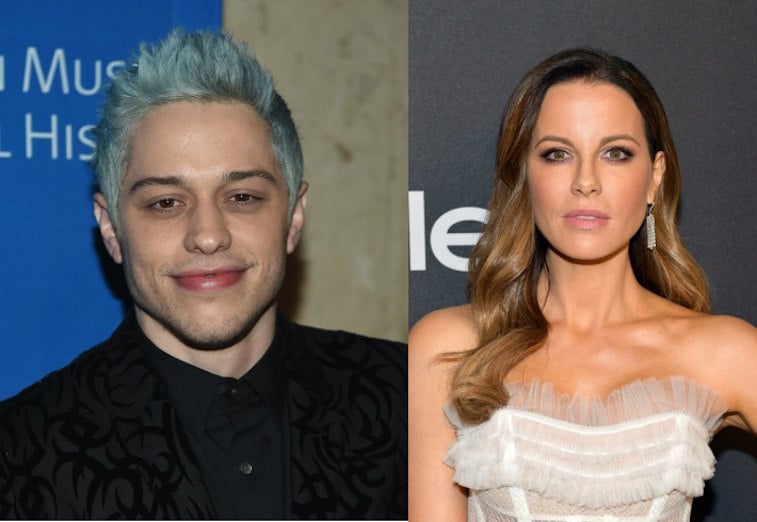 Is there another celebrity couple in our midst?
Kate Beckinsale and Pete Davidson have been spotted together yet again. This time leaving his comedy show hand-in-hand and many fans believe the SNL comedian has finally moved on with an older woman.
Davidson and Beckinsale have been spending some time together
Even though Pete Davidson and Kate Beckinsale seem like an unlikely match, the two have been getting to know each other over the past few weeks.
On February 1, the two celebrities were spotted walking hand-in-hand as they left Davidson's comedy set in Los Angeles.
After leaving th club, Pete Davidson and Kate Beckinsale returned to the comedian's hotel where they stayed the rest of the night.
This is the second time the comedian and the actress have been spotted in public together.
The first time the two were seen together was last month during the 2019 Golden Globes After Party.
It was revealed that Davidson and Beckinsale met for the first time that night and were spotted getting cozy with each other.
After spending the entire night talking and getting to know each other, the two celebrities went their separate ways
It has not been revealed if Pete Davidson and Kate Beckinsale hung out again after the Golden Globes party, but we can assume they made lasting impressions on each other.
They are not taking this relationship too seriously
Whether they are really good friends or are just hanging out for the time being, Pete Davidson and Kate Beckinsale are not expecting this relationship to go far.
A source close to the actress revealed, "She has fun and doesn't take anything too seriously. She has spent some time with him and thinks he's very funny and charming. It's definitely not anything intense."
Even though Davidson is a few years her junior, Beckinsale loves the time she get to spend with the SNL comedian.
"But she thinks he's great and she just loves all the laughs she has with him," the source also revealed.
Both just got out of relationships
Another reason why Pete Davidson and Kate Beckinsale are not taking whatever they have too seriously is because they are both still recovering from past relationships.
Pete Davidson made headlines back in October when Ariana Grande called off their four-month engagement.
After enduring the post-breakup funk, Davidson looked towards comedy to help him get through his rough patch.
As for Kate Beckinsale, she has casually dated her fair share of younger men since divorcing from director/producer Len Wisman in 2016.
"Kate's not looking to get serious with someone. She was really hurt after her marriage with Len ended," a source revealed. "She wants to have fun with guys and date around. She loves the attention from the younger men she dates."
Davidson is not the only young man Beckinsale has been romantically linked with over the years.
This past summer, the actress was linked to 23-year-old comedian and actor, Matt Rife, but ended their relationship after two months of dating.
In November, Beckinsale began dating 30-year-old British actor and comedian Jack Whitehall.
Pete Davidson and Kate Beckinsale look to be enjoying each other's company for the time being and need distractions away from their past relationships.
We'll see how long the two last and if a long term relationship is in Davidson and Beckinsale's future.