Kate Bosworth Has Her Own 'Thoughts on How to Do' a Sequel to 'Blue Crush'
You may get the urge to move to Hawaii and take up surfing very soon.

Kate Bosworth, now 36, who played surfer Anne Marie Chadwick in the 2002 film, Blue Crush, has her own ideas about what a sequel to the film would like 17 years later and is up for doing a reboot.

Kate Bosworth on a 'Blue Crush' sequel: 'I Have Thoughts on How to Do It'

The film ended just like most others in the romantic comedy-drama (dramedy) genre, on a high note. Viewers were left with images of Anne Marie celebrating on the beach after catching one of the best and biggest waves of the day at the intense surfing competition, Pipeline.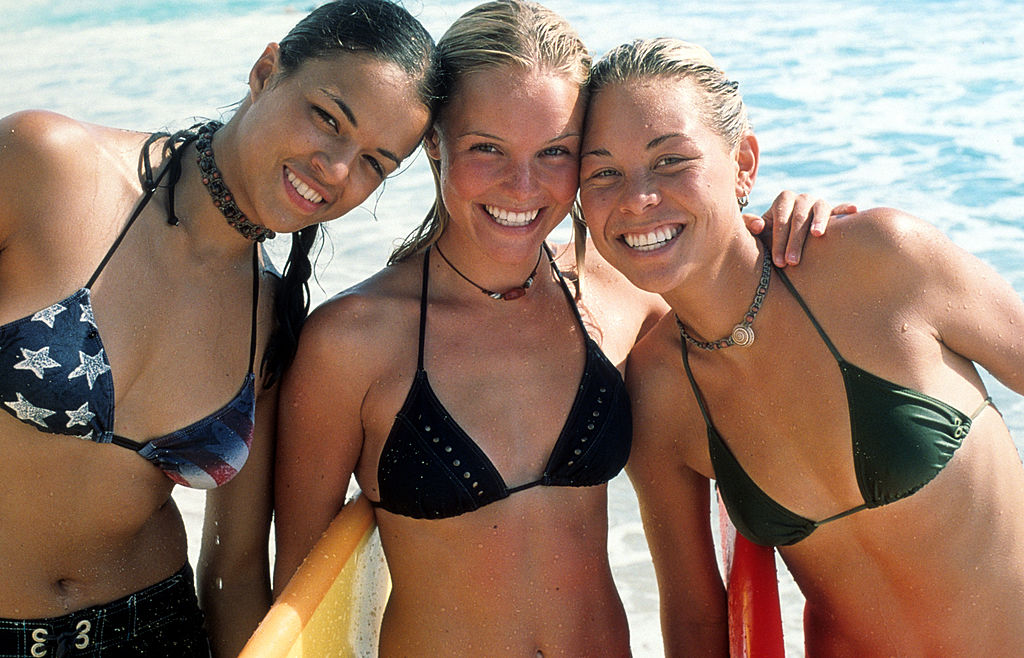 She overcame a near-drowning incident she experienced earlier that had been holding her back, only to return to the water and overcome her fears.

Although she didn't win the competition, her performance earned her the attention of sponsors. Brushing them aside (at least for the moment), she celebrated with her friends, sister, and love interest.

Playing the broke surfer trying to make it big while raising her younger sister and working as a maid at a local resort proved to be Bosworth's breakout role. She went on to have starring roles in Win a Date With Tad Hamilton!, 21, Superman Returns, and continues to work on new projects today.

As Bosworth told People, she's up for a sequel. "I'm 100 percent in for a Blue Crush reboot," she said. "I have thoughts on how to do it."

Bosworth added that the timing is right for a sequel. "What better time for a bada** female reboot. Why not now? That would be a dream," she said.

She continued, saying, "I just love strong female characters, and I feel like right now it's so important to see those strong female characters on screen. If I'm a part of something that inspires and it has longevity – that's it for me."

Kate Bosworth revealed how she got her 'Blue Crush' body

Bosworth played a surfer in the film and needed to look the part. To do so, she spent almost as much time training as people spend at their day jobs. In a recent Instagram post, the actress posted a picture of herself in workout gear with a caption explaining that she felt "super clear and strong at the moment."

Also in the caption, she said just what it took for her to look like a surfer in Blue Crush.

"I often get comments about my body in Blue Crush, that result came from an intense, high impact but short-lived body build. Do you know I trained 7 hours a day?" she asked her followers.

One Instagram commented with what many people were surely thinking when they saw Bosworth's tight and toned body in Blue Crush.

"Thanks for saying you worked out 7 hours a day for Blue Crush! Movie bods always seem so unattainable. To know you put SO many hours in, really helps shatter the perception of not being good enough," they wrote followed by a praying hands emoji.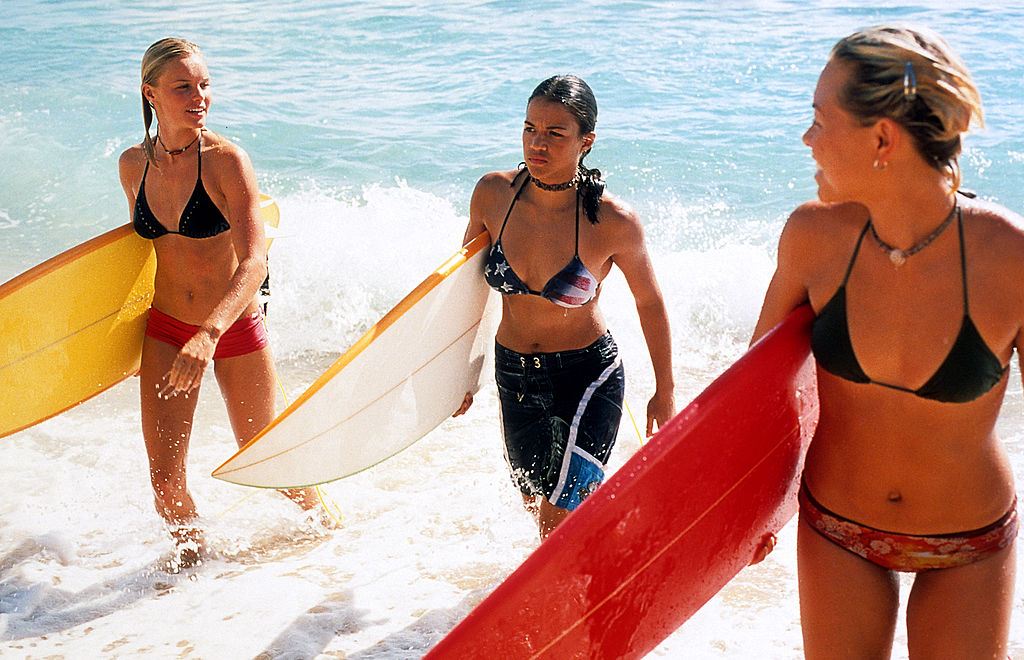 The actress responded to the user saying, "honestly it was like training for a particular goal, like a triathlon or something equally extreme – not something I could or want to endure long term. I loved the experience – it's one of the aspects I love most about my job, transforming both physically & mentally into someone else!"

Now we know how Bosworth got in surf-ready shape — 7 hours a day of training?! — and that she's "100 percent in for a Blue Crush reboot." Get your sunscreen and salt spray ready!