Kate Chastain from 'Below Deck' Has Never Asked Production To Stop Filming Her … Until Now
Kate Chastain from Below Deck has been an open book for the past six seasons. She's never told production to stop filming her even though a number of reality personalities have asked camera crews for privacy during filming.
Drama becomes intense on a number of reality shows. Since cameras catch every move, some cast members aren't keen on having everything they do televised. Below Deck is no different as fights and hookups are usually included in every season.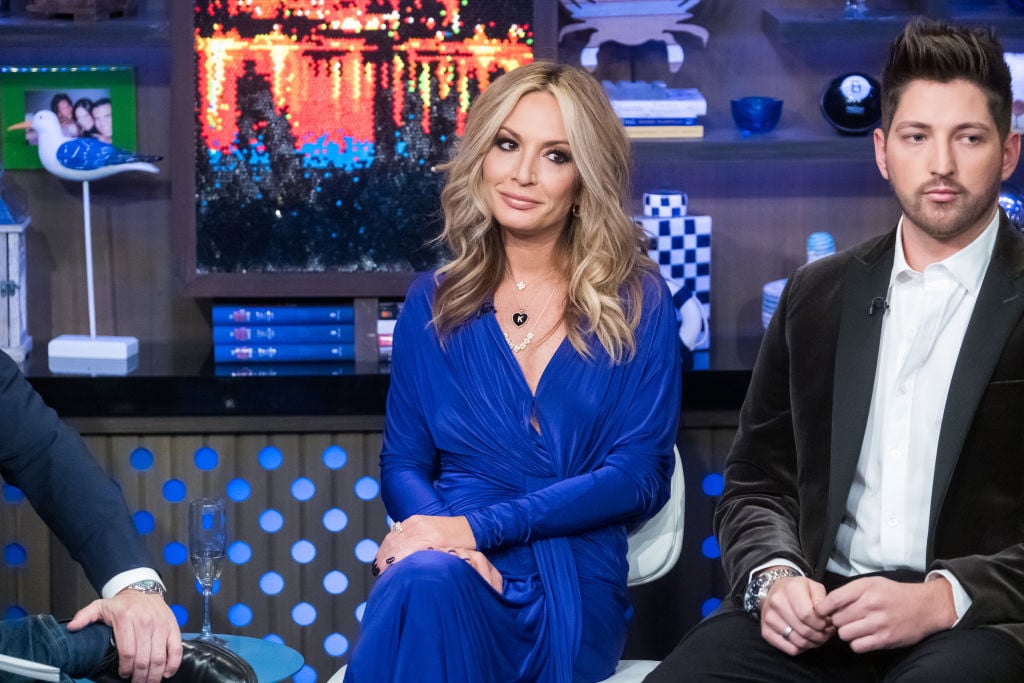 So for Chastain to ask production, not once, but twice to stop filming her, it must have been pretty intense. She shared why she asked crews the give her privacy. Plus she reveals which crew member she has tension with other than chef Kevin Dobson.
'Don't follow me'
Cameras captured Chastain telling the crew, "Don't follow me" as she storms off the boat during the season seven trailer. Decider asked if the crew left her alone. "No. [They] sure don't," she said. "Clearly, you have that footage because they're following me."
She added, "I'm not doing it for TV, I'm like, stop filming, get away from me. We're filmed 24/7." Chastain has never made a request for the crew to stop filming her. However, "I did it twice this year," she said due to the "exceptionally dramatic" season.
But Chastain didn't realize how wild the season would become until she saw the footage and reflected on what occurred. "When you're living it, you're worried about charter guests. It doesn't feel dramatic in the moment, it feels like an issue or a bummer or whatever. But then now that it's about to come out, we're like, oh my gosh, that happened and that happened. There's a lot, a lot of drama." 
She also 'quits' on camera too
Chastain gets into what appears to be a pretty tense exchange with bosun and returning Below Deck cast member, Ashton Pienaar. As he points at her, she says, Go find another chief stew, I quit."
She told Decider she was thrilled to be working with Pienaar … at first. "At the start of the season I really was excited to have Ashton as the bosun, I thought it'd be great, I did," she explains. "The great thing about Ashton is when he has one beer he turns into a Magic Mike extra." But then she throws this shade his way. "He can't turn that off. He might say he wants to be a captain, but live your life Ashton, you are a stripper through and through." 
Chastain also affirms what fans have observed about her relationship with chef Kevin Dobson too. "When I first met Kevin and [learned] he's from New Zealand and young, I was very excited because most people from New Zealand are really nice. It's not a stereotype, it's just a fact. I thought, he's cute, he's young, he doesn't have time to be an angry or bitter chef yet, he's gonna be great. But then that first lunch he's freaking out and that was a red flag to me. Phuket, we've got a problem. He doesn't realize that the things he's complaining about are less important than the way he's making the rest of his team feel."