Kate Chastain From 'Below Deck' Reveals She Clashed With Chef Kevin Dobson
Kate Chastain from Below Deck has worked with a number of chefs on the show. From several wild seasons with chef Ben Robinson to her extremely contentious relationship with chef Leon Walker, Chastain has learned how to make it work with a number of different personalities.
Season seven of Below Deck once again introduces viewers to a new chef. Chef Kevin Dobson joins the team after working seasons in Australia and the U.S. While the trailer looks like there are going to be some explosions between the crew, Chastain recently shared that she and Dobson don't exactly get along.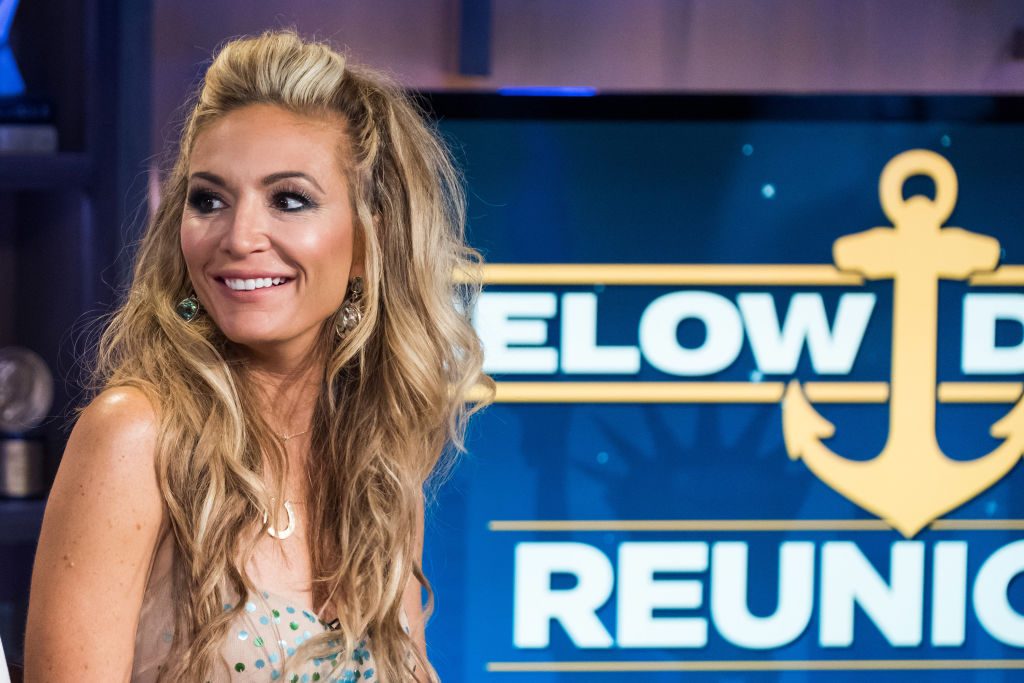 While she bickered with Robinson and even briefly with chef Adrian Martin, Chastain always seemed to find some love with most Below Deck chefs. So is Dobson going to be her version of working with Walker again?
There's no love lost with Dobson
Chastain didn't mince words when it came to how she felt about working with Dobson. "The chef, that's always a big conversation piece," Chastain told Hollywood Life. In fact, Rosbach added that he wasn't sure if Dobson was up to the task when the season started. "He wasn't performing up to his abilities," he said. "He was, and then he wasn't."
Chastain further elaborated that Dobson was often very unpredictable, which made it a challenge to anticipate his moods. "I just never knew what to expect from him at any time," she shared. "Personality, chef-wise, he was just full of surprises, and the only thing that wasn't surprising was that he was nuts, but just like every other chef. It was just like a different flavor of crazy." 
The trailer hints that she and Dobson may have some issues. During a crew dinner, he appears to make a comment in Chastain's direction. "You're not this special superstar that you think you are," he says. In addition to Dobson, Chastain also seems to also clash with bosun Ashton Pienaar. In another scene, he too comes for Chastain. "Everybody feels that way about you, Kate," he says pointing his finger at the chief stew. Her response, "OK, great, go find another chief stew. I quit."
This season is filled with strong personalities
Even though she made a pointed comment about Dobson, Chastain and Rosbach also remarked that the entire crew had strong personalities. Rosbach added, "And that's never a good thing. Yeah, we've got a few. I think it was actually a difficult season for me for a lot of the personality reasons that were on board."
Chastain went further saying the drama was so intense, she wiped some of the instances clean from her memory. "There was just so much drama," she commented. "Watching the trailer back, I was like, 'Oh, I forgot that happened. Oh, I forgot that happened.'"
After seven seasons and dealing with a slew of challenging personalities on the show, Rosbach admitted this season was explosive. He adds that the combustible personalities created unnecessary drama too. "Some of the people, some of the drama was caused inadvertently," he shared with Hollywood Life.
Chastain says season seven is "Hot and dramatic." Get out the ice packs and turn down the A/C because Below Deck, season seven returns to Bravo on Monday, October 7 at 9/8 central.