Kate Chastain from 'Below Deck' Reveals Why She and Hannah Ferrier Are No Longer Friends
Below Deck and Below Deck Mediterranean fans were shocked when Kate Chastain lowkey revealed she and Hannah Ferrier are no longer friends.
The chief stew duo always appeared to share a fun friendship from franchise afar, even joking about what it would be like to share chief stew duties. But recently Chastain referred to her friendship with Ferrier in the past tense during a podcast appearance. Plus, she responded to a fan when asked her why her tweets toward Ferrier seemed shady.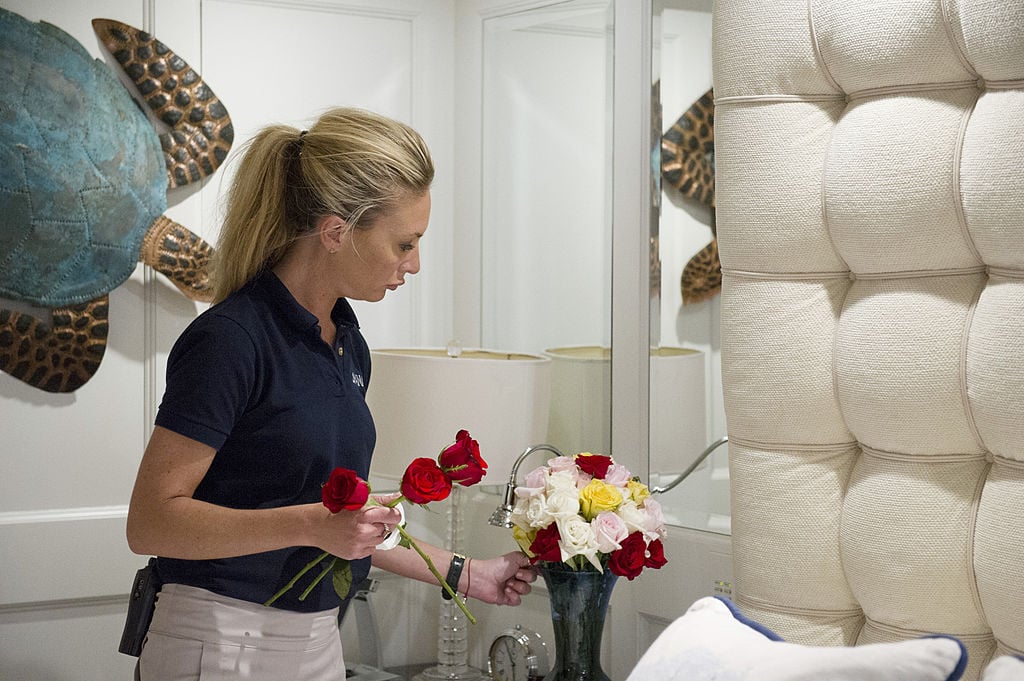 Chastain wrote, "Unfortunately I don't consider people who talk poorly about me behind my back to be a friend." She didn't go any further, but her "shady" tweet contained a reference to table settings, which was Ferrier's Achilles' heel toward the end of the Below Deck Med season.
It's all about the tablescapes
A fan asked Chastain if she had advice for Ferrier when she appeared on Watch What Happens Live with Andy Cohen. Chastain looked like she was trying to choose her words wisely as she shook her head. She paused and the audience nervously giggled. "I don't know," she said. "I mean I don't think she likes the same things I like. I would say set better tables and talk less *******."
As the audience yelled, host Andy Cohen had his own follow-up question. "We had a lot of questions with viewers wanting to know what did Hannah say behind Kate's back to cause them to not be friends anymore. I didn't realize you were not friends anymore," Cohen remarked.
But Chastain said, "I didn't either till … it's a production company. There's 70 people there, and we worked on the same show for a while. If you say something, it's gonna get back to me." Chastain said she learned Ferrier made a negative remark behind her back when she criticized Ferrier's tablescapes.
Ferrier was at her breaking point toward the end of the season 
Ferrier seemed to be humming along during her season of Below Deck Med. But when Captain Sandy Yawn presented Ferrier with a slideshow of images displaying gorgeous tablescapes from a recent boat show she attended, she expected Ferrier to step up her game and deliver table settings to rival what she saw.
Unfortunately, Ferrier kept the table decor simple, which angered Yawn. Especially when stew Aesha Scott suggested to Yawn the team do white-glove service, which Ferrier squashed. At one point Ferrier told Yawn to just "get another chief stew" because she became so rattled.
During the tablescape drama, Chastain tweeted an image of her elaborate tablescapes, commenting how much she loved doing them. Plus she told People TV table decor wasn't Ferrier's thing. "Hannah doesn't like doing tablescapes," she dished. "She never has and I never understood it. From me, it's like an outfit. The placemats are the jeans and the napkin is the top. The napkin ring is the jewelry. I love it! When you are on a boat for six weeks … I don't know why Hannah doesn't like that."
Chastain still follows Ferrier on Instagram, but Ferrier no longer follows Chastain. Ferrier has tweeted she is currently away for work and has yet to comment about the fractured friendship.