Kate Chastain from 'Below Deck' Throws Twitter Shade at Charter Guest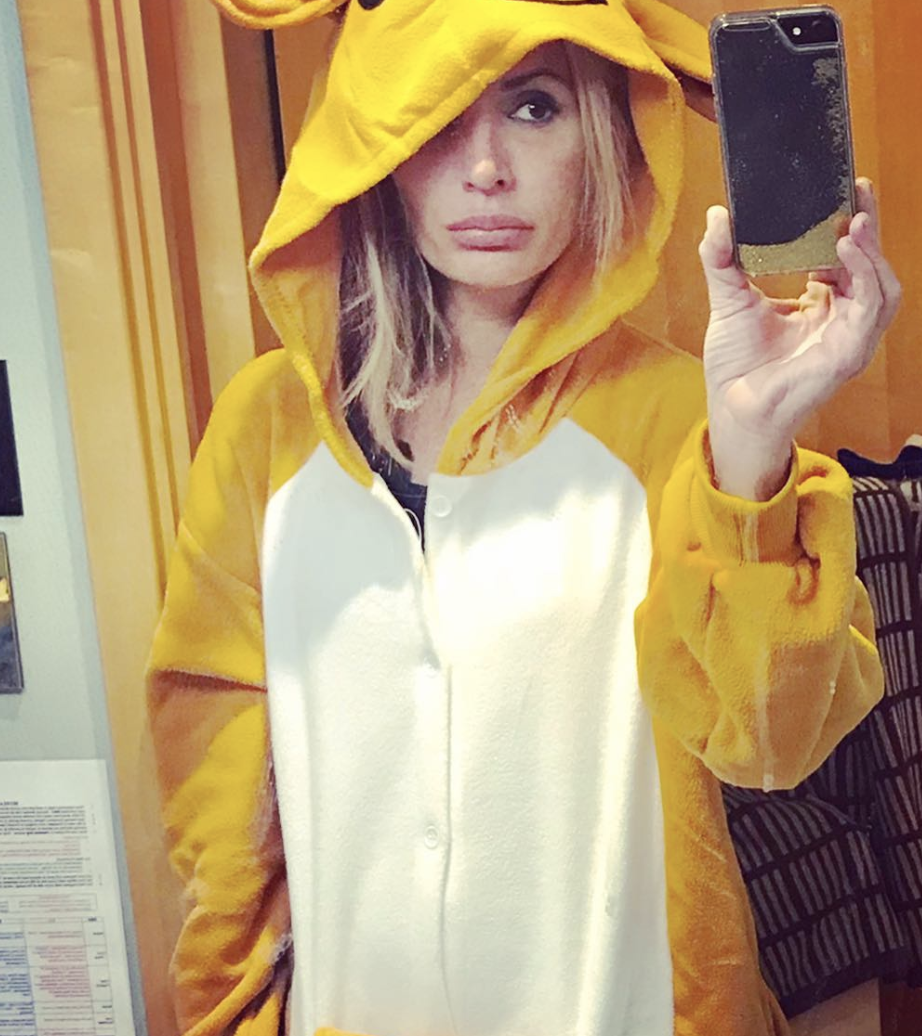 Chief stew Kate Chastain from Below Deck certainly deals with her fair share of badly behaved charter guests. From crazy demands and whining guests, Chastain has likely seen it all. However, this last group of charter guests may have made Chastain's "top worst" guest list, which is certainly a dubious honor to hold.
After a group of demanding, but friendly guests departed the yacht, Chastain thought maybe her last charter group might be a great way to ease her way back into life on land. A birthday celebration for a bunch of young women and some wine…what could go wrong?
Unfortunately, it became quite apparent to the entire crew that plenty was amiss when the primary guest got into a verbal smackdown with one of her friends. Plus got so hammered she lashed out at Chastain and second stew Josiah Carter when she wanted to just pass out on the aft deck.
This is when things went south
Shortly after departing, the primary charter guest, who was presented as an investment banker, began to unravel. The ladies started drinking immediately and the more they drank the worse it got. The primary and her friend got into an embarrassing fight where the friend was sent crying in her cabin. The primary seemed unfazed when third stew Laura Betancourt inquired if the woman was alright.
Meanwhile, the other ladies start screaming and fighting in their cabin, while the crew giggles awkwardly. After dinner is served, the primary and a few of the women remained. At this point, the primary is two sheets to the wind and not interested in moving. The women wrap her in a blanket, which Carter refers to as a "shame cocoon."
The primary refuses to move. None of the primary's friends can get her to move and she swats at one when they try. So they just give up and go to bed, leaving the primary on the aft deck passed out. When Chastain and Carter try to move her, she lashes out at them. Chastain suggests using a hose to get the primary to move, since leaving a drunk woman unattended on deck would present a liability.
Meanwhile, on Twitter…
Even though Chastain didn't hold back in the confessional interview about the guest, she went for it on Twitter too. Her tweets were in direct response to the show and her's were kind compared to the amount of hate this guest received. Early in the evening, she tweeted, "investment banker…does that mean they accept deposits?"
And seems to appreciate Betancourt's reaction too. "omg @LauraCBetancour your reactions to primary krazykrystal on the crow's nest are amazing." Betancourt replied, "It's all just a damn shame isn't it lol."
Knowing that the primary guest and friends may be watching at the time, Chastain posted, " Somewhere in Connecticut the most awkward viewing party ever is happening in ballroom c of a country club." And added, "no seriously… i REALLY feel bad for her husband." At this point, the guest who complained about the chicken had to feel pretty relieved to be released some of the heat.
This added a little twist
Ladies and gentleman…..the happy couple!! pic.twitter.com/OM2vPj32nw

— Rhylee Gerber (@rhylee_gerber) January 23, 2019
Deckhands Rhylee Gerber and Tyler Rowland had their own drama during the episode too. Relationship communication lines got crossed and Rowland suddenly backed off from sustaining anything with Gerber after the season. Chastain tweeted a picture of Gerber and Rowland and wrote, "A picture of a picture of gorgeous
@rhylee_gerber and Taylor."
So Gerber did one better and dug up an image of bosun Ross Inia and the primary charter guest. Gerber wrote, "Ladies and gentleman…..the happy couple!!"  Inia responded with a laughing emoji. Twitter is likely not seen the last of Chastain's tweets about these guests.
Check out The Cheat Sheet on Facebook!