Kate Middleton and Meghan Markle: Which Royal Duchess Is More High Maintenance?
All the gab about Kate Middleton and Meghan Markle feuding with each other is probably more hearsay than we know, even if nobody really knows the reality behind the Windsor royal veneer. While the royals insist Meghan and Kate both get along fine, there might be some true information about which one of them requires the most maintenance.
Rumors are already brewing Meghan is much more high maintenance, but in a positive way. When you consider how down-to-earth she is with a "I'm enough" philosophy, maybe she's not quite as high maintenance as the media lets on.
An American in England doesn't always mix
Markle has been accused of being more of an independent-minded person, something the royals have never been used to. Rumors are, many in the royal circle aren't very happy about her approach to living life.
We wrote recently about how Markle supposedly had a turning point in her life at age 24 when a casting director said she didn't have to try so hard. By the time she was in her 30s, she took this to heart.
Could things have changed since then? Page Six recently reported on how high maintenance Meghan and Harry are when together, including a brush-off of royal-following media.
Despite this, she's known for being an extremely hard worker. The "high maintenance" accusations seem to stem squarely from wanting to make a positive impression.
Looking good to impress everyone
Maybe Markle has lost sight of her "I'm enough" frame of mind considering reports are she works hard to try to look as perfect as possible for public events.
On the other hand, when you see pics of her, she still looks humble and dresses in a less fussy way. On a contradictory level, perhaps it requires high maintenance now to just be enough.
Her push to make her own brand is probably why all the unsubstantiated stories of her having feuds with everyone are becoming ubiquitous. She also seems to be an easy target for the media because of the pressures she's under.
Is Meghan Markle really high maintenance compared to Kate Middleton?
Sometimes you just have to use your intuition and read body language to see what the truth is in all the royal gossip. With most rumors we keep hearing about coming from questionable sources, we wonder if the accusations of Markle being high maintenance are real.
Consider that when you see Kate Middleton at many public events, it seems she puts a little more effort into her wardrobe and hair. It's not to say she didn't set the bar for not being afraid to wear commoner clothes in the earlier days.
The pressures to staying a royal, though, seem to indicate they need to wear the fascinators and the top-tier dresses once in a while. At the same time, we've shown proof from insiders saying Middleton is still very low maintenance.
Meghan and Kate are probably both low maintenance compared to past royals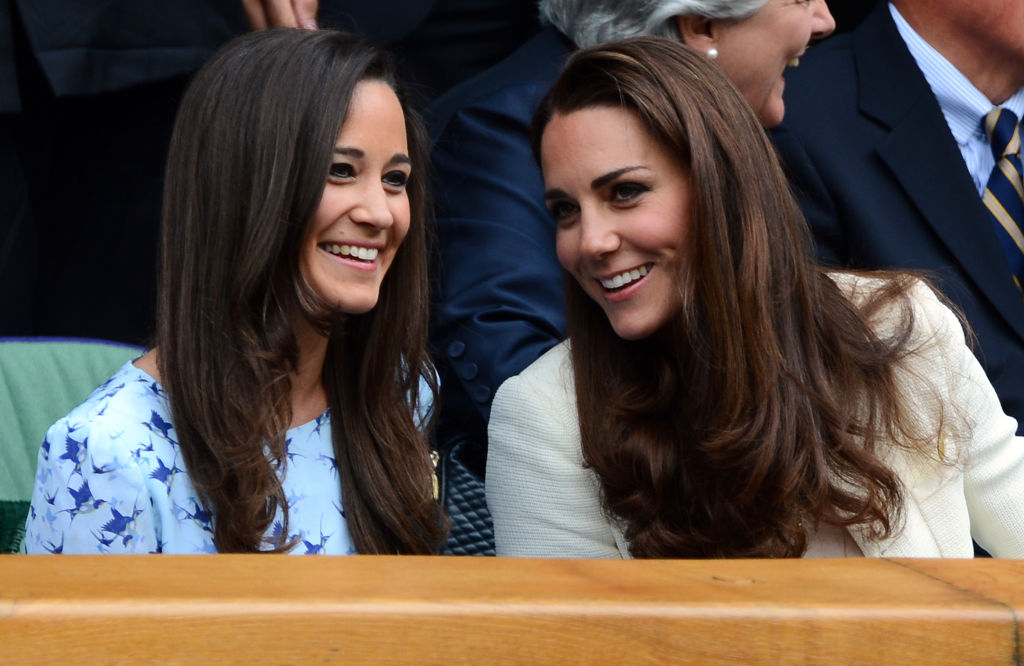 We're all for getting the nasty competition between Meghan and Kate to stop since photographic evidence hasn't shown they hate one another. They also seem to be on the same level when it comes to how they maintain themselves.
As we wrote above recently, Middleton applies her own makeup and even styles her own hair occasionally.
Other media contradicts the notion of Markle being high maintenance as well. Last year, TMZ quoted fashion designer Jason Wu as saying Markle doesn't fuss over fabrics and designs like Princess Diana once did.
Let's give the Duchesses a break and realize they're likely becoming victims of too many rumors when the truth is out there to find on your own.