Kate Middleton and Prince William Caught Cheating During This Intense Competition
Prince William and Kate Middleton are surprisingly competitive and proved they'll do anything to win — even cheat. Such was the case for the Cambridges when they took part in a baking challenge for the BBC special A Berry Royal Christmas.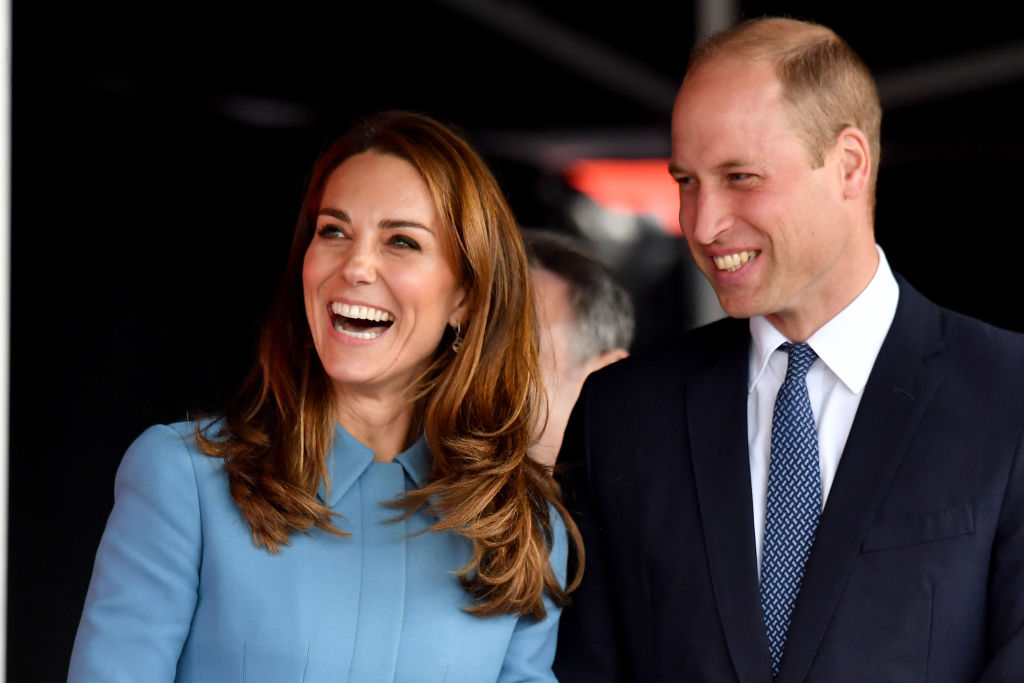 Prince William and Kate Middleton faced off for the challenge
William and Middleton joined former Great British Bake Off judge Mary Berry for the show, so she decided to put them to the test, something they both hoped to win. The couple participated in a Christmas themed baking challenge for the special, testing their abilities at making meringue roulades.
Prince William did get a little help from former Great British Bake Off winner Nadiya Hussain and the couple resorted to some cheaty moves, such as Prince Harry rolling his roulade "while Mary's not looking" and Middleton continuing to decorate when the time was up.
During the show, Berry said she couldn't pick a winner, noting, "It's a draw. I don't want to quarrel with either of you. Well done for being so sporting — I know you're both very competitive."
Berry further shared in an interview with Mail on Sunday You magazine that "they're both very competitive, particularly William."
She revealed: "At one point, I had to tell William off jokingly because he kept looking to see what Catherine was doing, so I told him he was cheating. Catherine finished first — she did a lovely woodland-themed decoration. His was rather more gaudy but he was good with his piping and decorating — I was most impressed. In the end I declared a draw."
Berry was impressed with the couple's sweet relationship
After spending several days with the couple to work on the show to prepare a thank-you meal for the many staff and volunteers who work for their charities, Berry observed Prince William and Middleton's relationship and called them a "pigeon couple."
Berry explained: "They really are a pigeon couple," referring to how pigeons mate for life. She continued: "It was easy to see that William is very proud of Catherine. He was keen to stress to me how none of his mental health charities would be what they were without Catherine, who puts so much time, effort and care into making sure everything works well."
Berry added: "It was just lovely observing them for those three days. When they are together, he's constantly touching her arm and looking over at her smiling and she's the same with him. It was very sweet to see because it was so natural."
Prince William and Middleton showed off their cooking skills
Berry further shared that she was "so impressed" with Prince William and Middleton's cooking skills, noting, "We had a lot of fun. When we made chocolate cupcakes for the children, I gave Catherine some icing sugar and she whipped it up and made lovely swirls on top of the cakes. You could see she is a confident cook."
Berry added: "She's a proper cook, for her children and for William. She's a very hands-on mum. She told me she uses my pizza recipe and her children help her make them. Her own mum used to have my books, and Catherine grew up cooking with her. I know she has a lot of my books too."