Kate Middleton And Prince William Once Revealed One Of Their Most Shocking Secret Habits
Prince William and Kate Middleton may be members of the royal family, but what they do behind closed doors may surprise you. The Duke and Duchess of Cambridge usually keep a tight lid on their personal lives, yet the happy parents of three once revealed a shocking habit they do whenever the cameras are not around.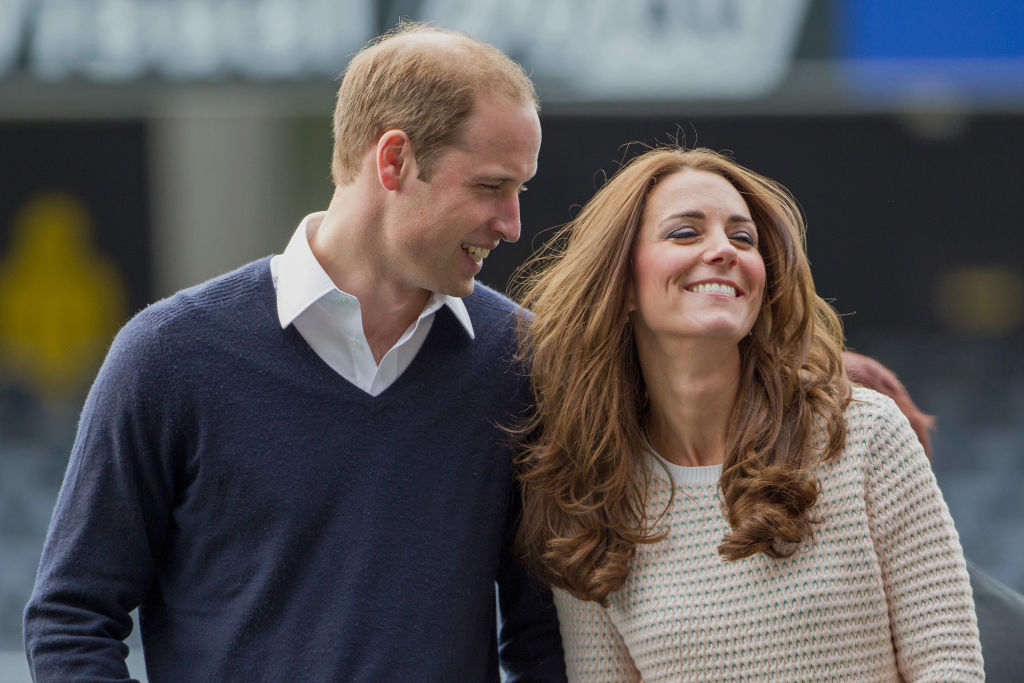 Middleton and William reveal a surprising secret habit
Despite all of the wealth at their fingertips, Prince William and Kate Middleton do a lot of things just like ordinary people. A few weeks ago, for example, the pair took a passenger plane to visit Queen Elizabeth at Balmoral. The other passengers on the plan didn't even notice the family until after the fact.
"The family were sat right at the front. I fly this route all the time and we were none the wiser. No one knew they were on the flight," one eyewitness shared.
According to Express, William was spotted carrying a few bags as he led his family out of the plane. The couple traveled with their three children, Prince George, Princess Charlotte, and Prince Louis, along with one nanny named Maria Borrallo. The trip comes after Prince Harry and Meghan Markle were criticized for flying in private jets.
When it comes to their surprising secret habit, Prince William and Kate Middleton previously revealed that they love to order takeout. In an interview from 2017, the Cambridges said that they love eating out on occasion and often find it difficult to choose between curry or pizza.
The two do not, however, have the food delivered to Kensington Palace. Instead, they usually send someone to pick it up. While this might sound surprising to most people, Queen Elizabeth shares a similar love for takeout — though she resists it until she's on summer vacation at Balmoral.
Inside Kate Middleton's diet
In order to keep her trim body — and shed all that baby weight in record time — Middleton usually sticks to a strict diet. Although the couple enjoys eating restaurant food from time to time, Middleton recently opened up about her favorite meals to cook at home.
The Duchess of Cambridge revealed that her kiddos love cheesy pasta, a dish she usually doesn't eat. Instead, Middleton avoids carb-heavy meals and loves to eat veggies, healthy fats, and protein-based dishes.
Inside sources claim that Kate Middleton is a believer in the Dukan Diet, something that has helped her stay fit over the years. It also keeps her skin healthy as ever, which is one reason why she always seems so radiant.
To get a little more specific, Middleton likes to consume goji berries, watermelon salads, ceviche, tabbouleh, and gazpacho. She also enjoys smoothies for breakfast and is never one to turn down a sweet snack.
Although the royal family has a team of cooks at their disposal, Kate Middleton often cooks dinner for her family. In fact, she also encourages her oldest children to help her cook, which often results in a family bonding experience.
What about Prince William's guilty pleasures?
While William and Middleton enjoy takeout here and there, the future King of England reportedly loves a fast-food staple. Paul Burrell, who used to be Princess Diana's butler, claims that William — and his brother Prince Harry — loved to go to McDonald's when he was young.
Burrell claims that the brothers would always order a Big Mac meal whenever they went to McDonald's, which was usually over the weekend. The two would grab their food and sit down for an episode of Blind Date — which is pretty amazing if it's true.
Darren McGrady, who used to be a chef at Buckingham Palace, seemingly confirmed Burrell's claims. In an interview, McGrady recalled a time when young William and Harry asked their mother for a McDonald's happy meal.
McGrady overheard the conversation and offered to cook the boys a burger. Being the great mother that she was, Diana rejected to offer and told McGrady that William and Harry were not really interested in the food. Instead, the two were after the toys.
Prince William and Kate Middleton have not commented on the reports surrounding their diets and guilty pleasures. The couple welcomed their third child last year and are currently gearing up to return to their royal duties following the summer break.