Does Kate Middleton Do Any Cooking or Household Chores?
When you're a member of the British royal family, you probably don't have to do any chores if you don't want to. After all, the royal family employs a large staff that takes care of everything from catering to housekeeping. But what does that mean for someone like Kate Middleton?
Does the mother of three do any cooking? And does she do any household chores at their Kensington Palace residence, or at Amner Hall, their country house? Ahead, get all the details.
When William and Kate first got married, the duchess did all of their cooking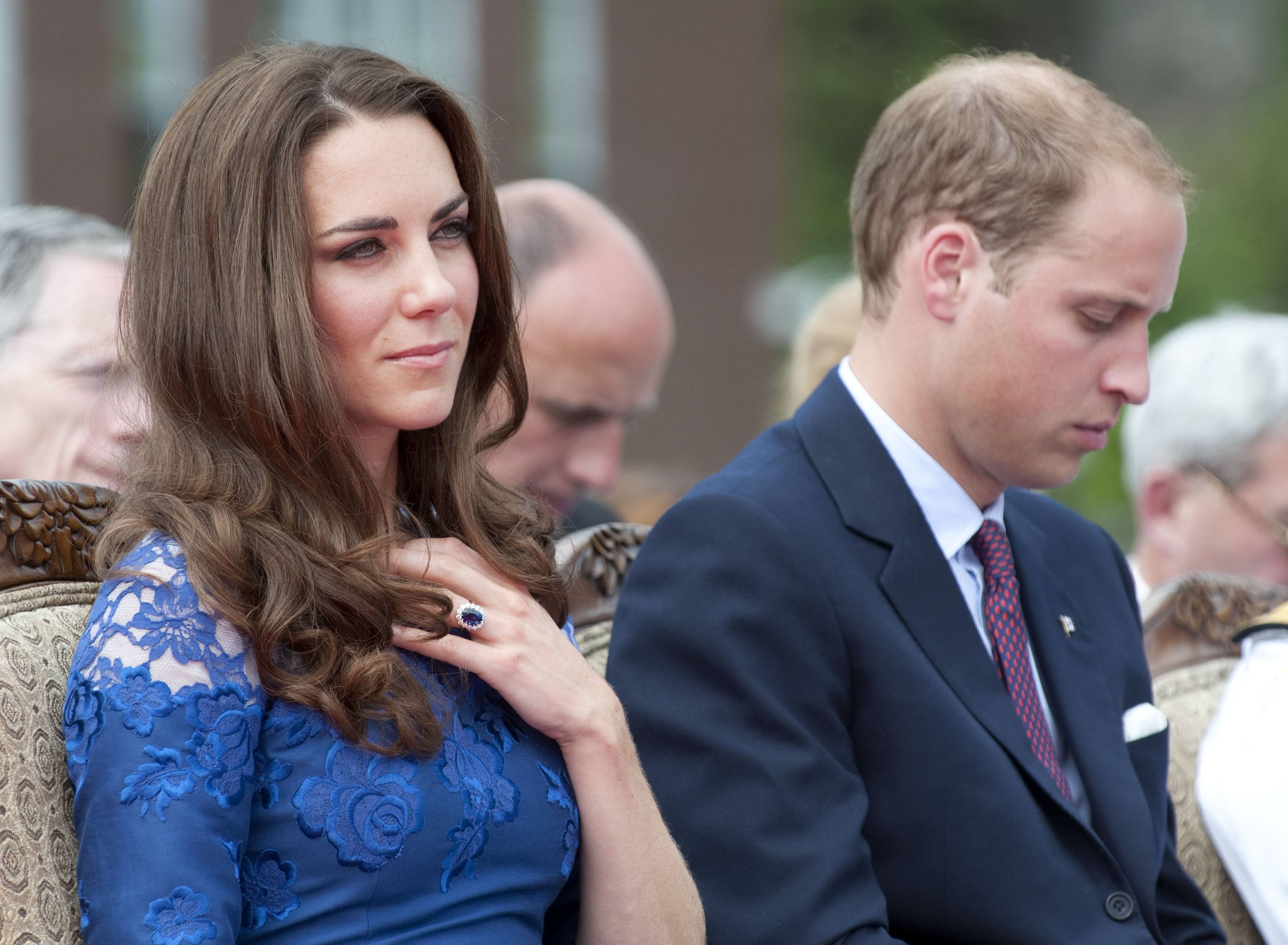 Vanity Fair reported back in 2012 that while Kate had "taken to royal life like a duck to water." She enjoyed staying at the royal residences at Sandringham and Balmoral. But the publication reported at the time that "she is said to find the constant clothes changes (up to five a day if the itinerary includes shooting, tea, and a formal dinner) and the omnipresence of a full household of staff rather stressful."
Early in their marriage, when Kate and William lived on the Welsh island of Anglesey, where William was serving as a search-and-rescue pilot with the Royal Air Force, the couple lived a surprisingly normal life. Kate would go shopping at the local supermarket, pushing a cart as protection officers followed her "at a discreet distance." She reportedly made a "hobby" of cooking, often preparing William's favorite meal, roast chicken.
Roast chicken isn't the only thing that Kate can make
It sounds like roast chicken isn't the only thing that Kate Middleton knows how to whip up in the kitchen. Vanity Fair also noted in 2012 that the couple "are reported to own a sausage-maker, and she has started making homemade pots of fruit jam while her husband is at work. (She gave strawberry jam and plum preserves out as Christmas presents last year.)"
One friend commented on Kate's habit of going grocery shopping, "Kate was on the King's Road not so long ago carrying a shopping bag with a chicken in it that she was taking home to cook for William's supper. That's their idea of the perfect night." When they lived at Nottingham Cottage on the grounds of Kensington Palace, she did her own cooking and could be spotted stocking up at a nearby supermarket.
She also knows how to make spicy curry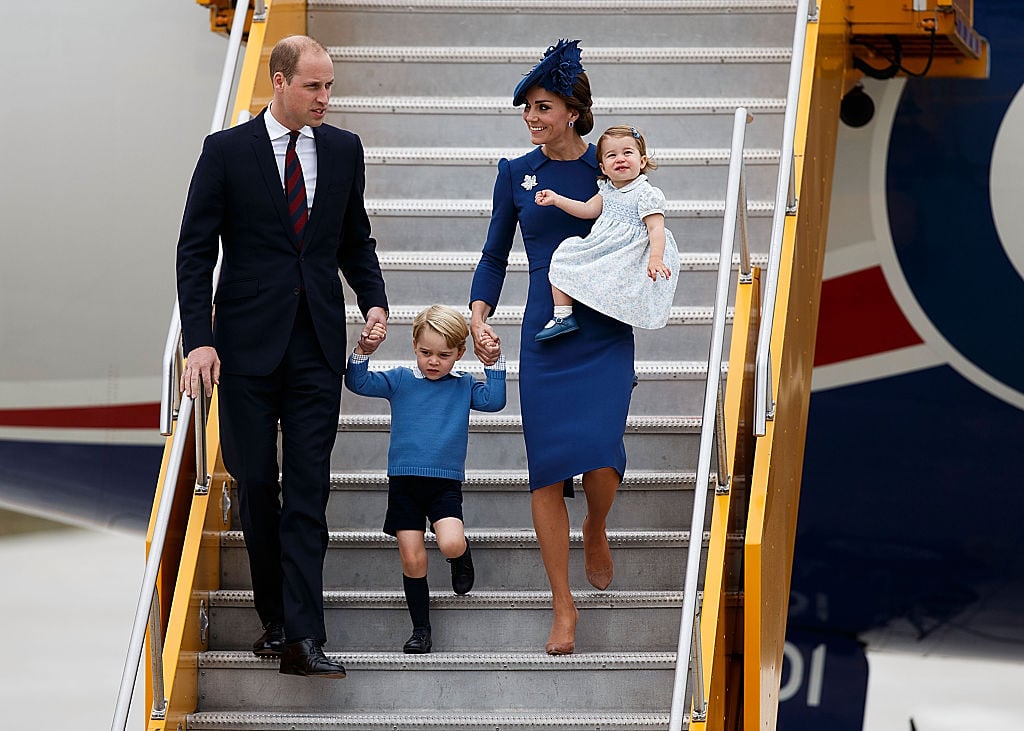 Fox News reports that Kate Middleton has said that spicy curry is her go-to takeout dish, and also one that she's learned how to make at home. "It was even her favorite dish to have during her first pregnancy, where she enjoyed a homemade vegetable curry dish made by close friends," the publication reports. While Kate loves spicy foods, Prince William reportedly struggles with it.
However, that doesn't stop them from ordering curry as takeout. When they do order takeout, however, it doesn't get delivered to the palace. Prince William has said that they usually have someone pick up the food. But in a 2017 interview, Kate said that William has to "put up with my cooking most of the time." He joked that her cooking is "the reason I'm so skinny!"
The couple's children sometimes help Kate in the kitchen
Architectural Digest reports that Prince George and Princess Charlotte sometimes join her in the kitchen to make pizza dough. "They love it because they can get their hands messy," the Duchess explained. It sounds like the children may follow in Kate's footsteps since Prince William has said that he doesn't have much in the way of cooking skills. "I do like cooking, but I'm not very good. I like a roast," he explained. "So a bit of roast chicken or a steak. I like it medium rare. I like it quite alive."
Additionally, Vanity Fair points out that Charlotte reportedly spends a lot of time with Kate. "Wherever Kate goes, so does Charlotte," a source explained. Vanity Fair adds, "And when Kate or the housekeeper are preparing meals in the kitchen, Charlotte will set up shop next to them, 'her own toy set by her side to imitate.'"
The couple has a housekeeper — or two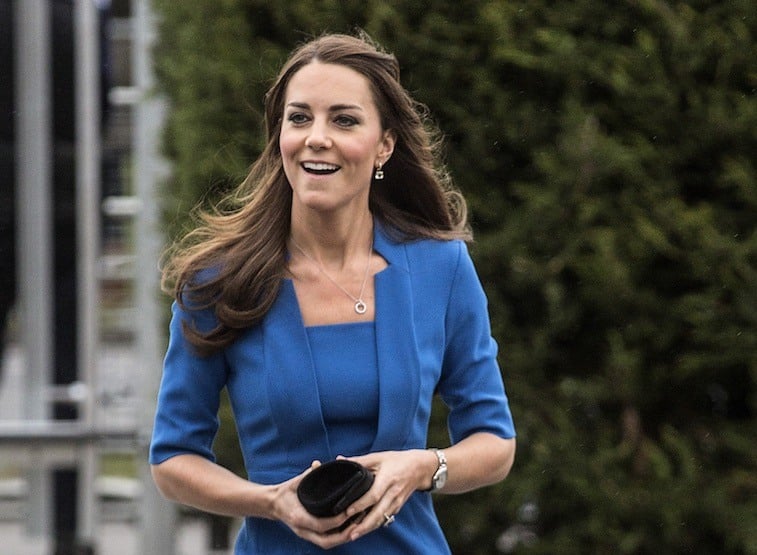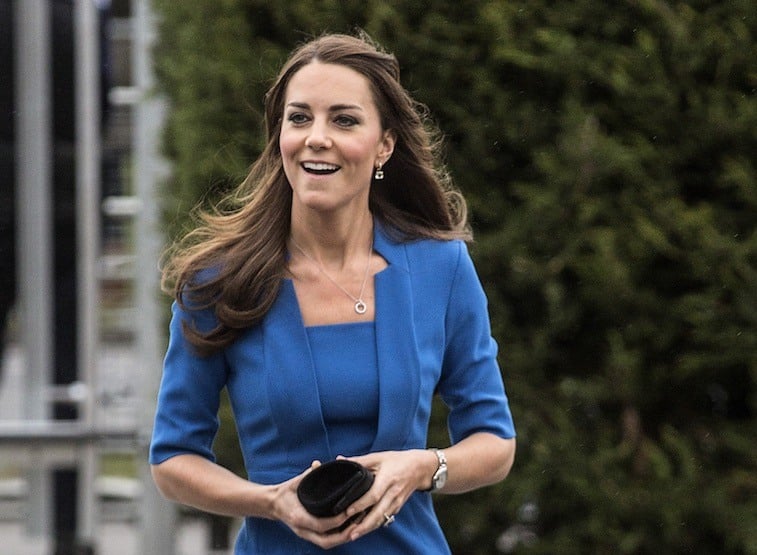 Kate Middleton and Prince William definitely have some help with household chores and cleaning. The Express reported in 2017 that the couple's longtime Amner Hall housekeeper quit. The relationship reportedly "went sour when she refused to spend more time at their Kensington Palace home in London, according to a report."
Other members of the couple's household staff made the move from Norfolk to London with the family. Housekeeper Antonella Fresolone went with them, as did Maria Turrion Borrallo, nanny to Prince George and Princess Charlotte. The Duchess of Cambridge also hired a second housekeeper, Emma Boyce, who had worked for Princess Beatrice and Princess Eugenie in the past.
They have one nanny and are very hands-on parents
Even though the family has a nanny, Business Insider reports that Kate has changed far more diapers than Princess Diana or Queen Elizabeth II ever did. She's reportedly the one who gets up in the middle of the night with Prince Louis, and both she and William share the responsibility for dropping their children off at school.
The Sun reports that William and Kate are very hands-on parents, but do have a staff to help them out. They decided not to hire a maternity nurse to help with the sleepless nights after Prince Louis's arrival. And they have "just" one nanny. In addition to Borrallo and Fresolone, they also hired Tifare Alexander for general household help, Natasha Archer as a personal assistant and stylist for Kate, Catherine Quinn as Kate's personal secretary, Stewart Harvey and Stuart Hayes as orderlies, and Amanda Cook Tucker as a hair stylist.
Read more: Is Prince Charles Jealous of Prince Harry, Prince William, and Kate Middleton?
Check out The Cheat Sheet on Facebook!