Did Kate Middleton Date Other People During Her Breakup With Prince William?
Prince William and Duchess Kate Middleton have the picture-perfect relationship. The pair has three children, Prince Goerge, Princess Charlotte, and Prince Louis and they generally seem to adore each other after all of these years. However, like any long-term relationship, the Duke and Duchess of Cambridge have had their fair share of bumps and hiccups.
Throughout their relationship, before their 2011 marriage, they've even broken up. Did Kate Middleton date any other people after she and Prince William called it quits?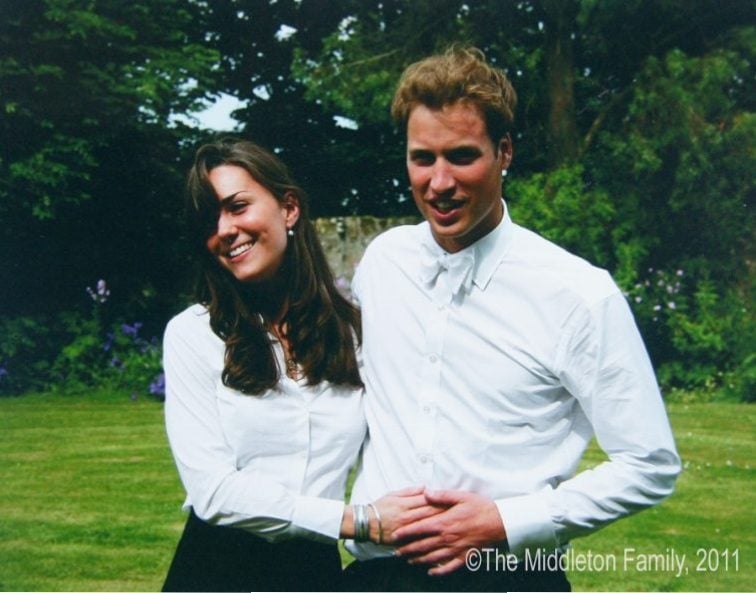 When did Kate Middleton and Prince William breakup?
Kate Middleton and Prince William have broken up twice since they began dating in 2003. The first time was briefly in 2004. It seemed like a mutual thing, and the pair called it a trial separation. However, their big breakup happened in the spring of 2007 –four years into their relationship.
In March 2007, the pair were photographed looking miserable together in matching tweed jackets at the Cheltenham Festival and they split shortly after that only to reunite in June of that same year.
Why did Kate Middleton and Prince William breakup?
A series of events led to Kate Middleton and Prince William big blow up in 2007. Distance certainly played a factor. Middleton was working in London as a fashion buyer while the prince was enrolled in the Royal Military Academy in Sandhurst, England. Their relationship continued to fray further after Prince William skipped out on the holidays with Middleton and her family, and her 25th birthday the following January. It also didn't help that the media was obsessed with Middleton and the paparazzi stalked her endlessly.
However, the final straw of their relationship came after Prince William was photographed touching one girl inappropriately and flirting with other at Elements nightclub in Bournemouth. Middleton pulled the plug on their relationship after seeing the photos in the newspaper.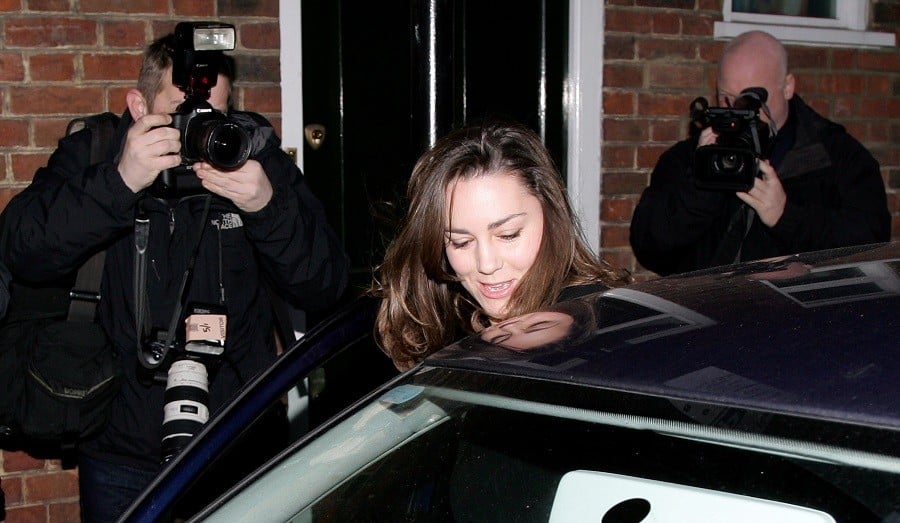 Did Kate Middleton date other people during her breakup with Prince William?
Kate Middleton lived it up after the breakup. She was spotted partying with her younger sister, Pippa Middleton, vacationing in Ibiza, and even competing on an all-female dragon boat racing crew. During this time, Middleton was briefly linked to Henry Ropner –a millionaire shipping heir. However, since Prince William and the duchess' big breakup only lasted about three months, from March to June 2007, things never really heated up between Middleton and Ropner.
During their breakup, the prince was also linked to several different women including, students, Lisa Agar, and Ana Ferreira, a publicist named Tess Shepherd, and socialite Isabella Anstruther-Gough-Calthorpe. These were all causal flings that never really solidified into anything more.
Did Prince William ever cheat on Kate Middleton?
Obviously, during the years after they graduated from St. Andrews University and before they got back together in June 2007 –Prince William spent some of his time partying, and on more than one occasion, he was photographed flirting with other women. Most recently in 2017, the future King of England was photographed on a ski trip without his wife and family where he was getting a bit handsy with scantily clad women at a popular nightclub.
Though there has been no evidence of Prince William flat-out cheating on Duchess Kate Middleton, sources have revealed that she was "less than pleased" by the incident and the ones leading up to their 2007 breakup.
Check out The Cheat Sheet on Facebook!