Kate Middleton Is Doing Her Best to Be a Hands-On Mother: 'She Desperately Wants Normality'
Kate Middleton definitely isn't an average mom. She has three children whom she adores, however she also has an incredible status: She is the future queen consort to the British Monarchy. While the duchess' life differs greatly from most, she is still doing her best to parent her three children as closely as possible. And she desperately wants her kids to have a sense of normalcy in their lives.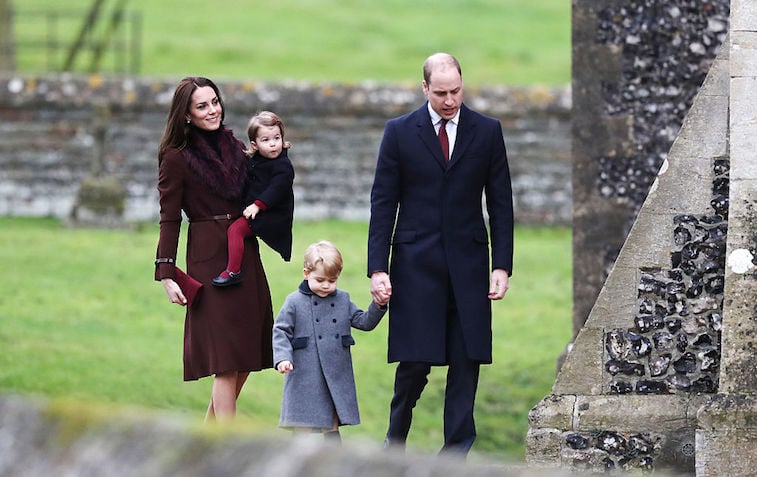 Kate and Prince William reportedly haven't told their children they are royalty
William and Kate will eventually have to explain something very difficult to their children: They are royalty. As though explaining Santa Claus wasn't hard enough for the average parent, trying to convey what it means to be a royal must not be an easy task. The duke and duchess reportedly have not yet told their children about the future that lies ahead. Prince George, the couple's oldest child, will eventually be king. And William has said in the past that he will tell George about his status when the time is right. But for now, he is doing his best to be as hands-on with the kids as possible. And Kate is doing the same.
William and Kate love to cook dinner with their kids
One thing the duke and duchess try their best to make time for is having dinner with their children. Kate once revealed that she loves to make pizzas with her family. She also said that George and Charlotte help put together a big salad to go with the pizza, and that adding the toppings was the best part of making the dinner. Right now, Prince Louis is a bit too young to help out, but it's clear that Kate and Will both value quality time with their kids, despite having to balance such busy royal schedules.
The duchess reportedly 'desperately' wants the kids to live a normal life
Kate recently made a surprise visit to Sunshine House Children and Young People's Health and Development Centre in London to help support first-time parents with their young children. The initiative aims to help support families and children through the child's first two years. Kate has become very dedicated to helping out new parents; it's turned into one of her main endeavors as a royal. Kate takes parenting very seriously, and a source close to the duchess said that she always puts parenting first. "She wants to emulate her upbringing, living in the countryside with a close-knit family," the source told People. "She desperately wants that normality for her own kids." The source also said that Kate tries to be as hands-on as possible, given her responsibilities as a royal.
They don't have the luxury of privacy that Prince Harry and Meghan Markle have
Though Kate and William do their best to give their kids normal lives, they don't have the same luxury of privacy that Prince Harry and Meghan Markle have. William and Kate need to serve the people because they will someday be the king and queen. Harry and Meghan, however, are far less relevant in the hierarchy than William and Kate, so they have the luxury of being able to bend the royal rules a bit more. Though William and Kate lack privacy, they do give their best effort to make sure their kids always feel loved and have a generally normal upbringing.