Kate Middleton Follows Much Stricter Rules Than Meghan Markle, But There's 1 Good Reason
Making comparisons between Kate Middleton and Meghan Markle feels inevitable. After all, the two women are married to two of the most well-recognized men in the world. Prince William and Prince Harry aren't just royalty—they're also a symbol of the changing world and modernizing monarchy. The whole world is watching them.
But even though they married brothers, that doesn't mean that Meghan Markle and Kate Middleton are anything alike. While Prince Harry would have loved for his wife to become close with his sister-in-law, the Duchess of Sussex is just a little too different from the Duchess of Cambridge to become her bestie. Part of the trouble? Both women have very different roles to fill, and very different rules to follow.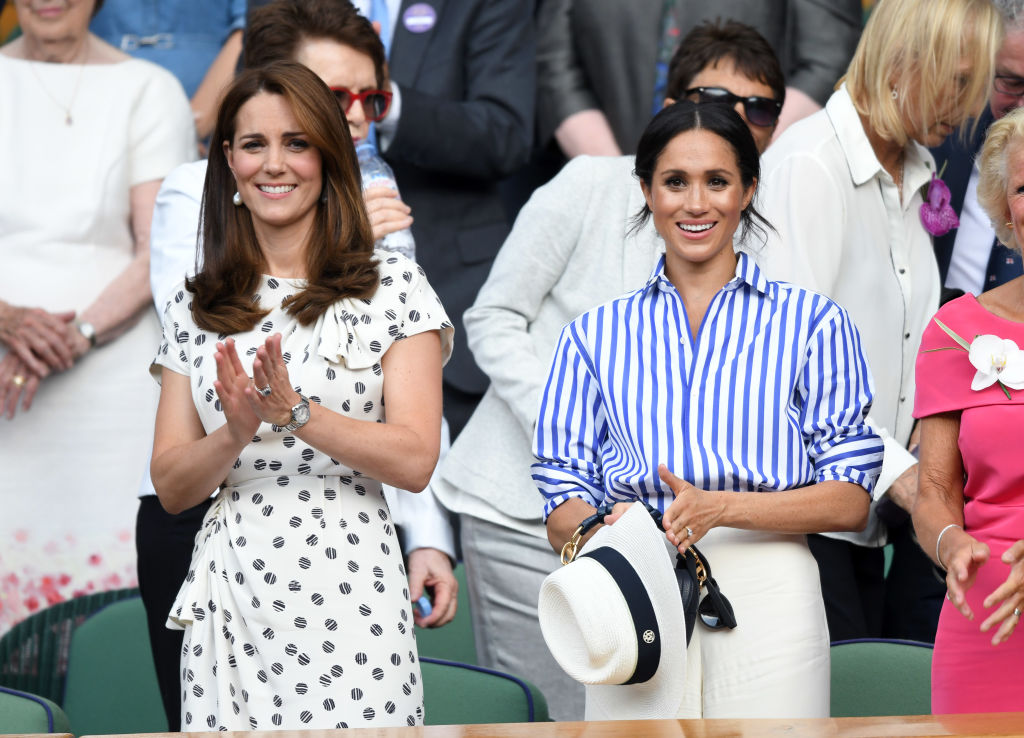 Does Meghan Markle break the rules more than Kate Middleton?
Royal fans can't help but notice that Meghan Markle seems to get away with more royal rule breaking than Kate Middleton does. Is it because the Queen favors her, or is there something else going on?
The answer comes down to the roles that each woman plays in the royal family. Even though Meghan Markle is technically married to a Prince, that doesn't mean the Duke of Sussex will ever become the King. Meanwhile, Kate Middleton is expected to become Queen Consort at the conclusion of Prince Charles reign. People are watching her much more closely than Meghan Markle and that means an extra set of rules.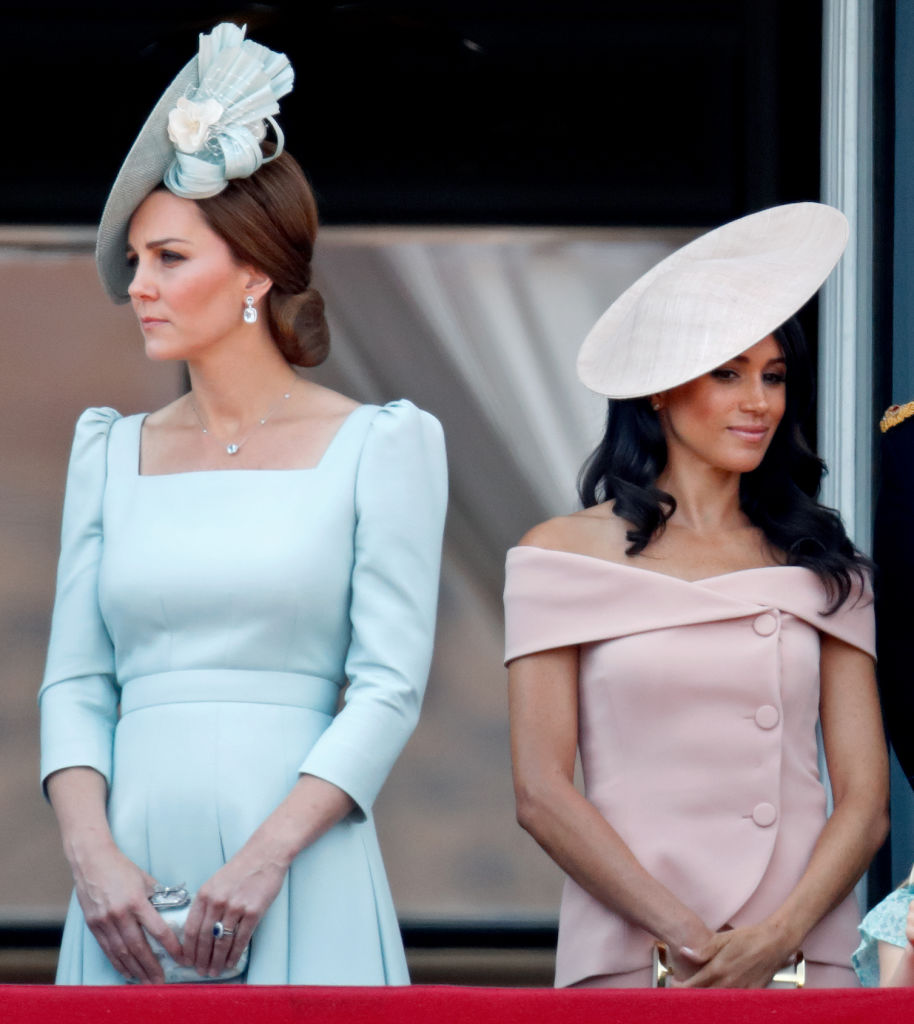 "Kate Middleton has a whole other set of rules and restrictions because she's going to be Queen," celebrity journalist Ashley Pearson explained. "She and Meghan are not on the same page. Kate Middleton has to wear her skirts at a certain length. The Queen is regularly, allegedly, giving notes if she doesn't like a certain hem or a certain outfit on Kate, or certain color tights."
Does Kate Middleton follow the rules?
For the most part, the Duchess of Cambridge adheres to the restrictions she must follow to please the Queen. She's singlehandedly credited with making nude pantyhose popular again after they'd been falling out of style for years.
But not everyone can be perfect all the time. Kate Middleton sometimes makes fashion decisions that the Queen might not approve of, such as when she wears fabric that appears too sheer on camera or skirts that might reveal too much as she's moving around.
These outfits would appear demure and professional by any other modern standards—but when you're married to the future King, your standards are that much higher.
Kate Middleton's children also have stricter rules
It's not just the Duke and Duchess of Cambridge who must abide by stricter rules thanks to their place in the line of succession—their children will also have much different lives compared to Prince Harry and Meghan Markle's son, Archie Harrison.
Though Kate Middleton hasn't told Prince George about his future destiny just yet, she's still very aware of how she'll need to raise him to fulfill his royal duties. The expectations placed on the young future monarch means learning some important lessons—and how to follow the rules that were established centuries ago.