Kate Middleton Honored Her Grandmother With a $39 Brooch on Remembrance Sunday
Kate Middleton, Duchess of Cambridge, just paid tribute to her grandmother in a sweet and subtle way. 
On Nov. 10, 2019, the 37-year-old attended an annual memorial service in honor of Remembrance Day — the British equivalent to Veterans Day in the U.S. — on what is commonly referred to as Remembrance Sunday wearing a special poppy pin. 
The mother of three wore a black military-style coat topped off with a black headpiece accented with a traditional poppy pin. However, the duchess's chosen brooch looked quite different from the ones worn by  Camilla, Duchess of Cornwall, and Queen Elizabeth II, who the royal stood next to at the service.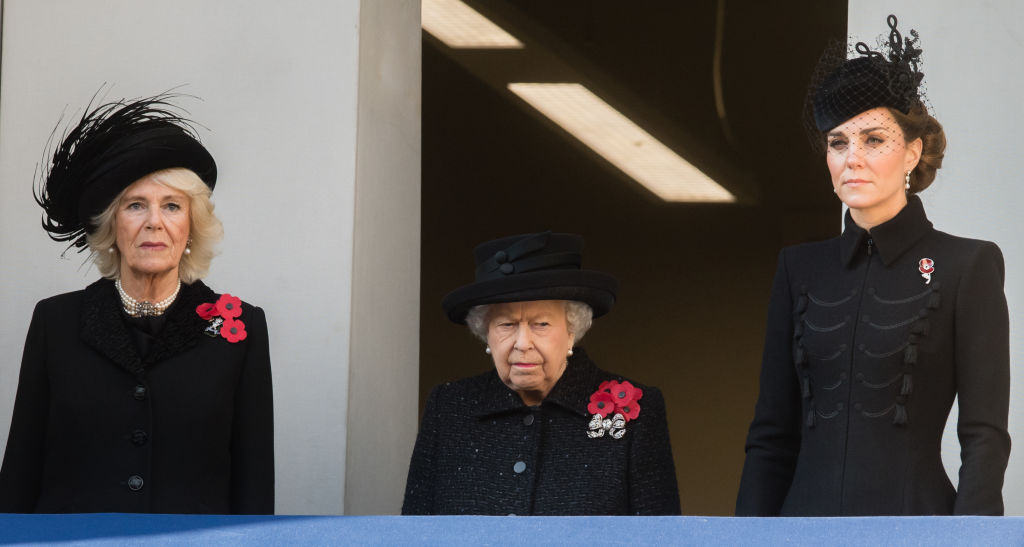 That's because Middleton sported a metal poppy Codebreakers Brooch, according to People, as a nod to her late grandmother, Valerie Glassborow, on her father, Michael Middleton's side, who once worked as a codebreaker at Bletchley Park during World War II. 
The duchess stood next to Queen Elizabeth II and Camilla, Duchess of Cornwall, on a balcony looking out over the Cenotaph, a war memorial in London, England, where the service took place and proudly wore the $39 brooch. As is tradition, Middleton wore the brooch on the left side to keep those lost close to the heart. 
Brooch only costs $39
The Duchess of Cambridge is known for mixing high-end and fast-fashion items regularly. She made the practice commonplace in the royal family because before her no one really did it. This is just another example of Middleton's ability to mix expensive designer clothing with more affordable pieces. 
Here's what we know about the brooch she wore: 1) It came out earlier this year in honor of code breakers; 2) The accessory has the words "lest we forget" on the back; 3) It only costs $39; 4) it's still in stock.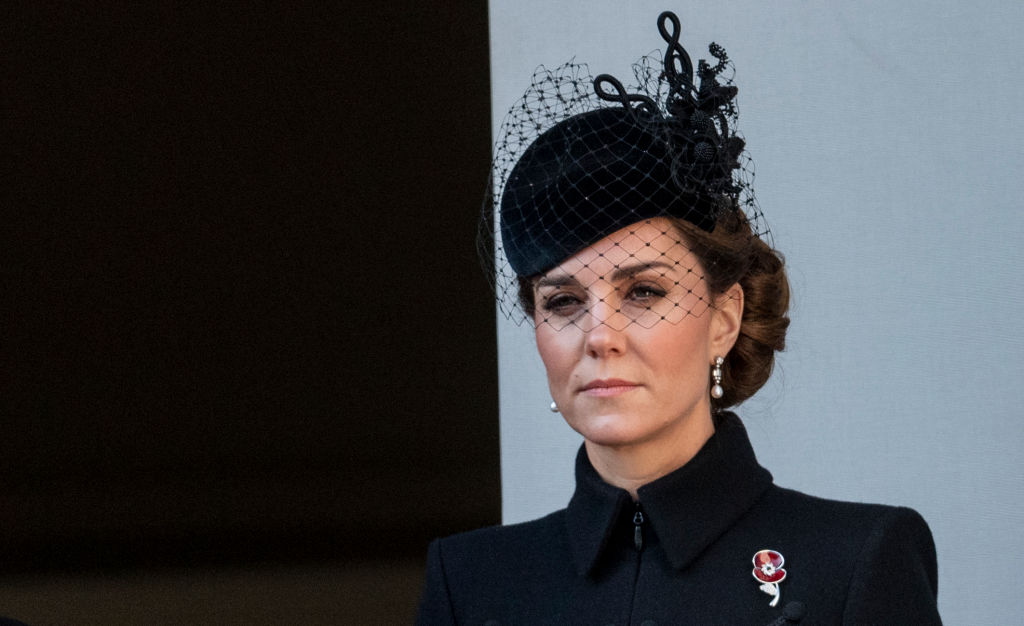 Sold by The Poppy Shop, each brooch comes with a certificate remembering one of the 13,000 people who worked in the signals intelligence field. 
Middleton's grandmother wasn't the only relative of hers who worked as a code breaker. Her grandmother's twin sister, Mary, did too. In a 2016 puzzle book released by the U.K. government's agency responsible for signals intelligence, Middleton commented on their work. 
"I have always been immensely proud of my grandmother," she wrote before adding, "They hardly ever talked about their wartime service."
Reunion 'uncomfortable' for Prince Harry and Meghan Markle
Middleton attended the memorial service along with her husband, Prince William, Duke of Cambridge, and her in-laws, Prince Harry and Meghan Markle, Duke and Duchess of Sussex.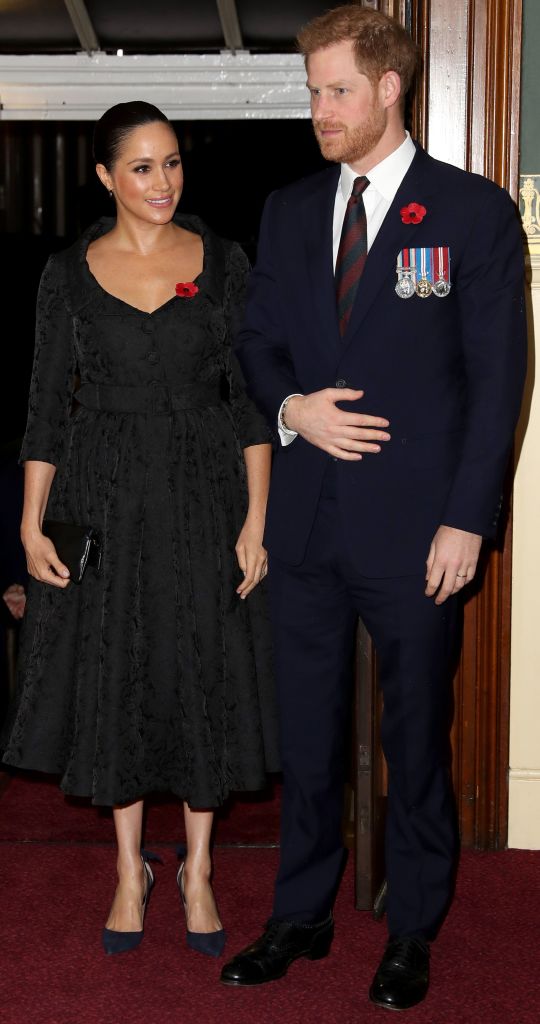 Remembrance Day marked the first time the four had been seen together in public since Prince Harry commented on the supposed rift between him and his brother in their Oct. 2019 documentary, Harry and Meghan: An African Journey. 
It's been said the Sussexes felt "uncomfortable" during the reunion. Meanwhile, Markle standing on another balcony away from Queen Elizabeth II and Middleton further fueled speculation of a rift but it may have simply been an issue of space and royal protocol. 
Learn how Middleton feels about the feud between Prince Harry and Prince William here.