Kate Middleton Just Received the Sweetest Nickname By One Royal Fan
Marrying into the royal family comes with a lot of responsibilities and big changes to one's life. When Kate Middleton married Prince William, she knew her life would forever be changed, but she was perhaps not completely prepared for the constant attention and sometimes biting criticism that would come her way. 
That's why it is especially sweet to see (some of) the public rallying around Middleton. In fact, one fan just gave her a very kind nickname that nods to Middleton's futures responsibilities when Prince William ascends to the throne. Read on to see what this fan has nicknamed Middleton and why the positivity is so welcome. 
Kate Middleton's popularity has varied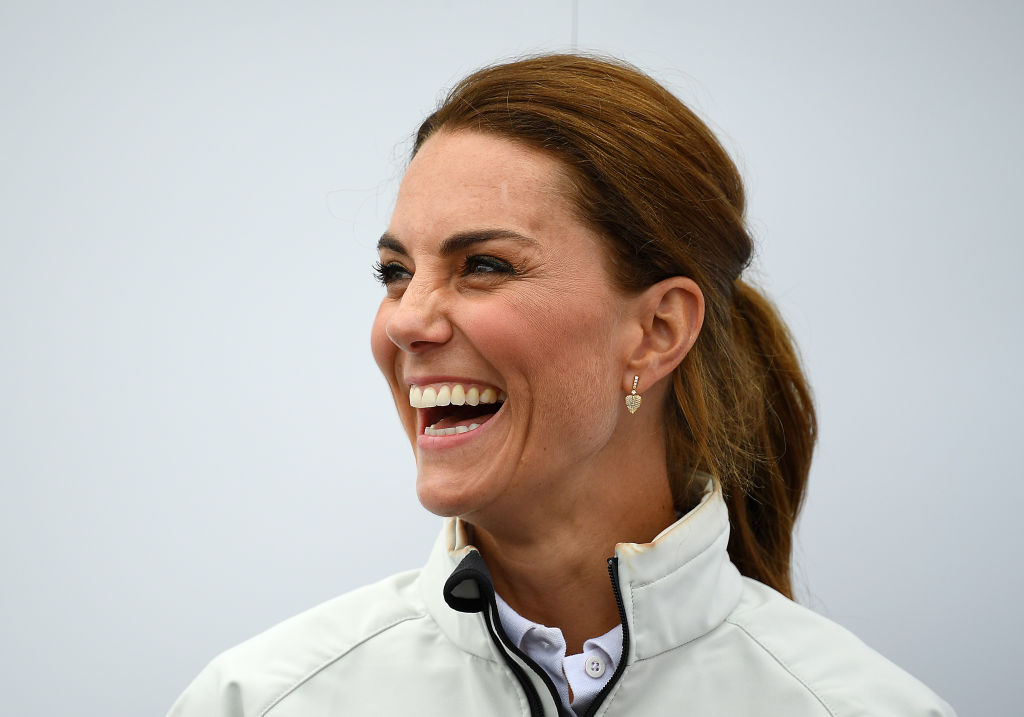 While Middleton is more popular than Prince Harry's wife Meghan Markle, she still has faced her fair share of criticism. This criticism started long before Middleton actually married Prince William and became the Duchess of Cambridge. In fact, the criticism was so severe it almost ended the relationship.
Prince William and Middleton met in college and began dating, but Middleton was so frustrated with harassment from photographers that Prince William called the whole thing off. While the break up did not last long and the two were back together again a few months later, the fact that the public attention was so bad it could drive the pair apart shines some light on how difficult it is to live with such scrutiny.
Some have even cruelly suggested that Middleton sneakily pursued Prince William in an attempt to climb the social ladder. While the evidence these critics present is mostly untrue, having to face these kinds of headlines must be exhausting.
Prince William and Kate Middleton had to endure affair rumors
On top of the typical scrutiny placed on any member of the royal family, the Duke and Duchess of Cambridge had their relationship put to the test when affair rumors began circulating the tabloid headlines. When Middleton had a falling out with one of her closest friends, Rose Hanbury, rumors began swirling that the cause was an affair with the prince.
These unfounded rumors have the added sting of closely mirroring the real-life events surrounding the very public break up of Prince William's parents: Princess Diana and Prince Charles. While Prince William and Middleton appear to have worked through any strain these rumors may have put on their relationship, they are likely on high alert about how these reports could impact their own children.
Kate Middleton received a sweet nickname
While her time as the Duchess of Cambridge has not always been met with kindness from the public, it does seem like the tide has changed. Middleton has been known to work diligently on her public image and has taken on many royal duties with grace and charm. Most people are now convinced that she will make a great queen.
Perhaps that's why an adoring fan gave her the nickname "Queen of people's hearts." The fan posted the name as a comment on the Kensington Palace Instagram account.
The nickname comes among a series of photos posted on social media to promote a charity regatta. The comments on these posts are full of supportive comments, and most of them focus on Middleton.
People remark on her beauty, her hard work, her support of charities, and—above all—her queenly demeanor. It seems that the duchess has come a long way and has put most of the rumors about her to rest through simply carrying herself like a royal day in and day out. Today, she is truly the "queen of people's hearts."