Kate Middleton Pregnant Again? Royal Fans Think So Based On Her Body Language At the Royal Ascot
Prince William and Kate Middleton have three beautiful children and an obviously charmed life. But even though this couple seems to have it all, royal fans are constantly on the lookout waiting to see if this pair will add another baby to their family.
Rumors of a secret pregnancy for Kate Middleton have been circulating for months though it's clear none have been based in fact—at least, not yet. But eagle-eyed royal family followers noticed a few key clues at the Royal Ascot that may mean the Duke and Duchess of Cambridge will be making a special announcement soon.
Could Kate Middleton really be pregnant this time? Here's what everyone is saying.
The Duchess of Cambridge looked radiant at the Royal Ascot
Pregnant or not, there's no denying how stunning Kate Middleton looked at the Royal Ascot event on Tuesday. The Duchess of Cambridge was clearly in good spirits, laughing and joking with her husband and good family friend Zara Tindall, among others.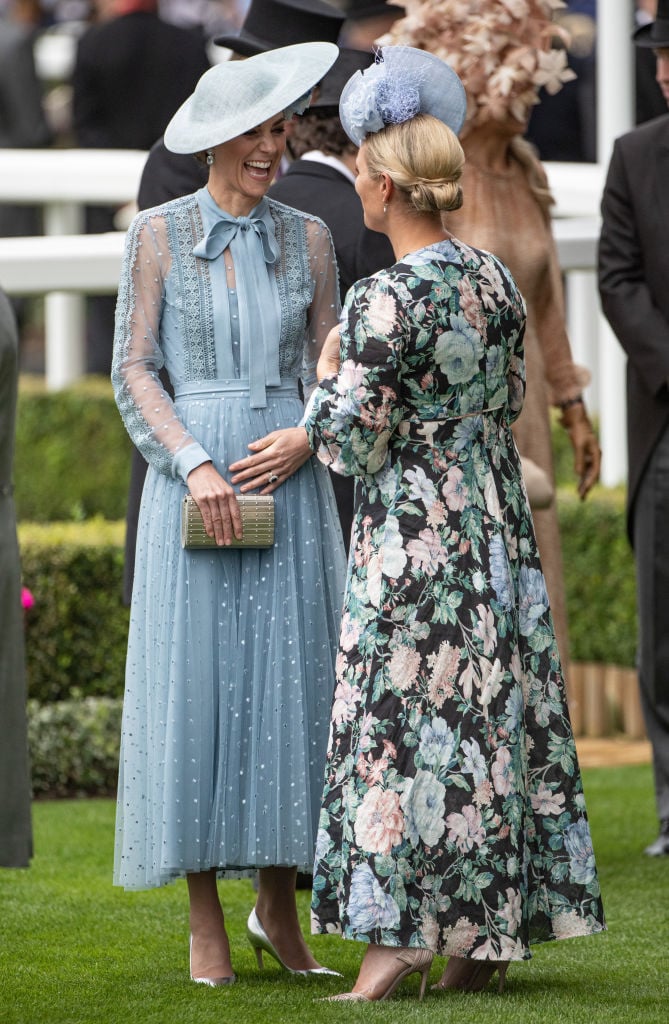 For the event, Catherine chose a customized powder blue Elie Saab dress from the 2019 resort collection. She paired the dress with a chic hat made by one of her favorite milliners, Philip Treacy. The look fit in perfectly as many other royal family members, including Queen Elizabeth, Princess Eugenie, and Princess Beatrice, all donned blue frocks as well.
Perhaps they planned it in advance?
Kate Middleton kept subtly putting her hands in front of her stomach
You'll need to closely inspect photos from the event to notice it, but the evidence is there: Kate Middleton frequently had her hands clasped in front of her abdomen or lightly resting there throughout the day. And fans are wondering if she's subtly sending signals that she might be expecting baby #4 with Prince William.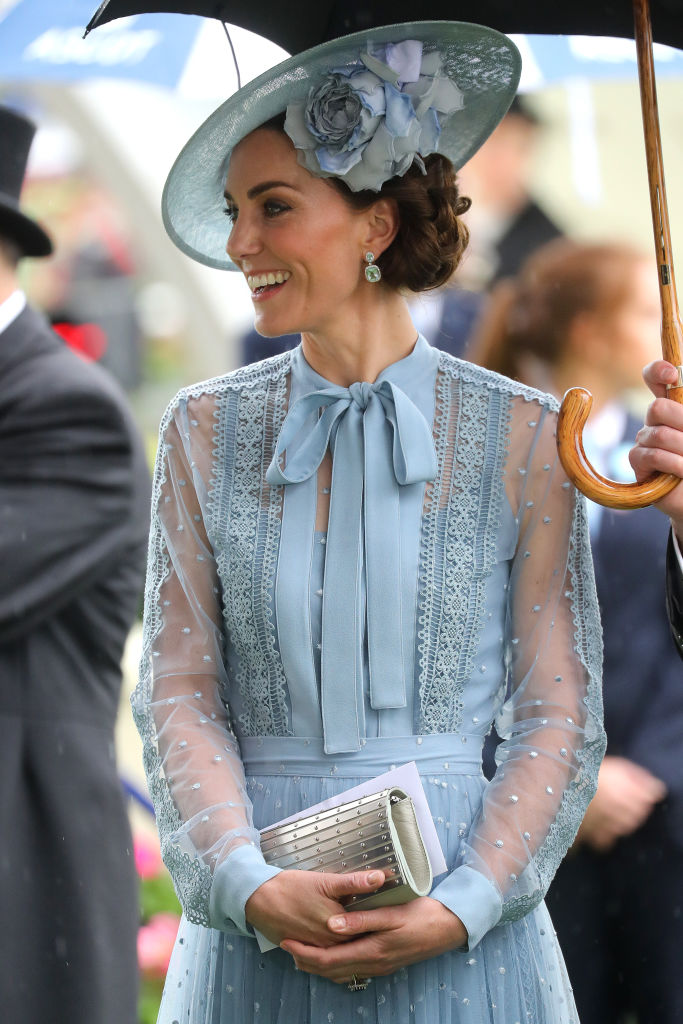 In many of the photos, the Duchess of Cambridge is seen holding her small clutch in front of her midsection. This common posture may or may not mean anything at all. However, in one telling photo the Duchess of Cambridge is simply resting her hands on her stomach, which is a reflexive protective gesture that many pregnant women subconsciously use. There's a good chance Kate Middleton didn't even realize she was doing it.
Of course, if Kate Middleton really is pregnant, she's still in the very early stages. This 37-year-old mother of three looked every bit as thin and trim as usual, so any baby news likely wouldn't come out for a few more weeks at least.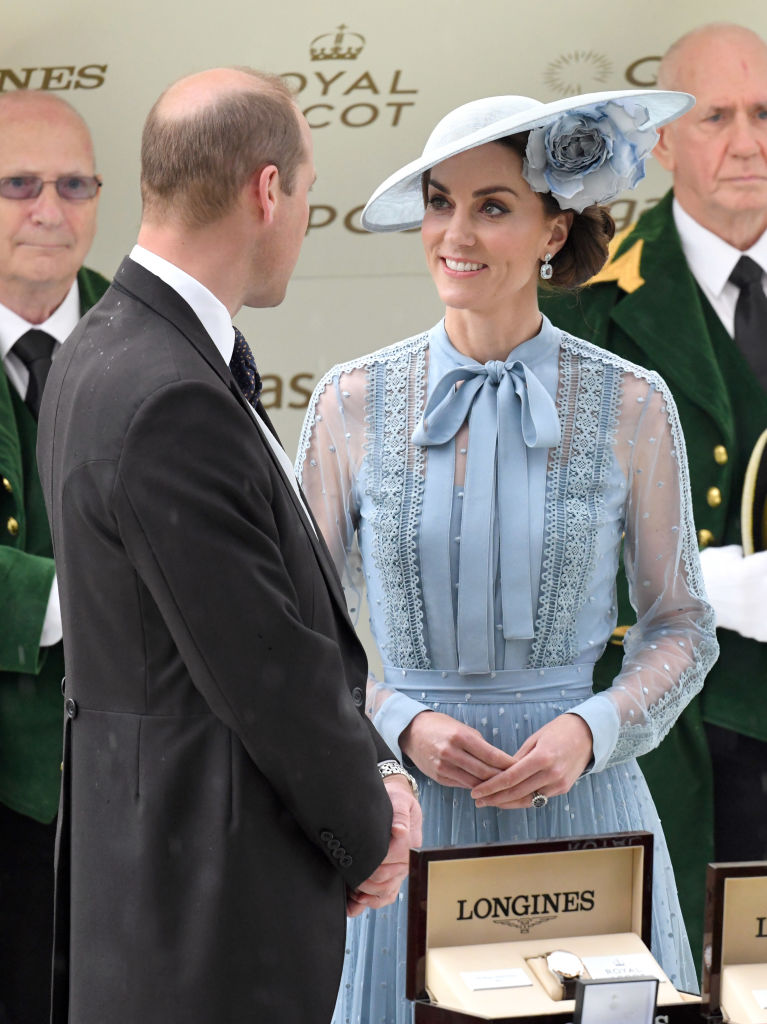 Do Prince William and Kate Middleton want more children?
As for whether the Duke and Duchess of Cambridge plan to have more children, there are more than a few mixed messages floating around. Fans got so excited when Catherine admitted to feeling "broody" upon encountering a cute child on a royal visit in Ireland. But then there's the whole matter about Prince William being worried for his wife's physical health.
It's common knowledge that Kate Middleton suffers from a condition called Hyperemesis Gravidarum while expecting. This "extreme morning sickness" can cause nausea, vomiting, dehydration, and malnutrition in pregnant women. In some cases, it even leads to hospitalization.
This reason alone is enough to conclude that Prince William might advise his wife against getting pregnant again.
Unless she already is, in which case she's clearly not suffering from the same debilitating symptoms as before! We'll find out soon enough if Kate's body language at the Royal Ascot was a coincidence or had some deeper meaning.